An idea is born
Naty was founded in 1994 by Marlene Sandberg and offers biodegradable and environmentally friendly disposable diapers. The idea was conceived when she was pregnant with her second child and was reading a newspaper article about the high levels of waste that conventional diapers produce.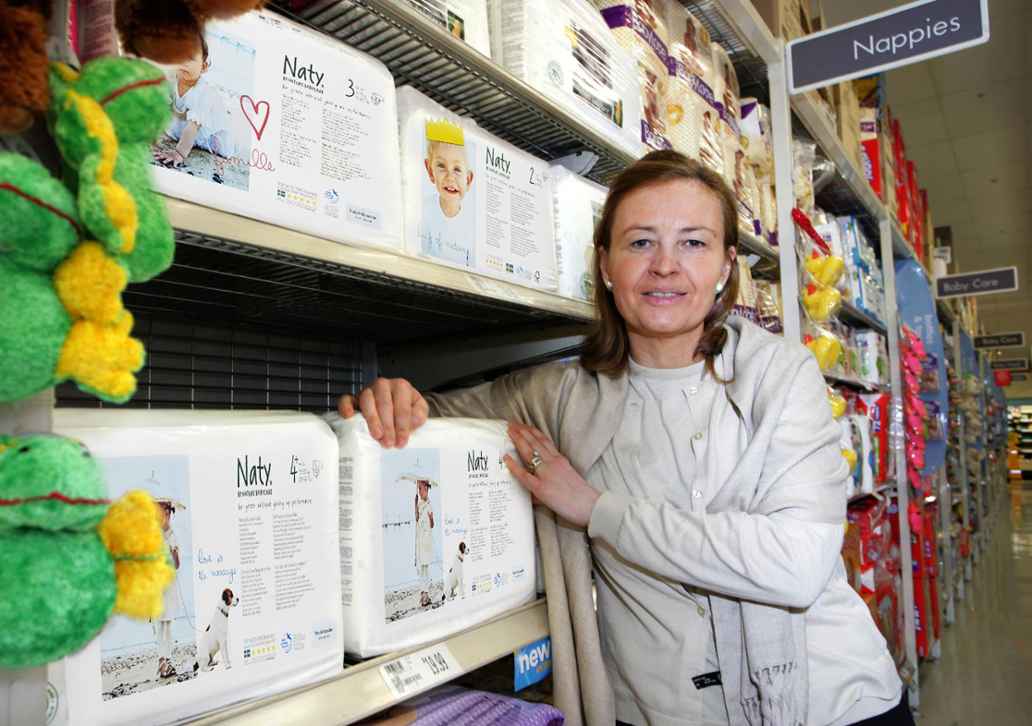 Today's leading diapers consist mainly of oil-based plastic materials and super absorbents that are non-renewable and non-compostable. "I thought to myself, this is crazy. Surely there must be some kind of solution. Someone needs to do something."
Expanding ecological alternatives
Since that idea more than 22 years ago, Naty has grown into a professional FMCG (fast moving consumer goods) company with a current turnover of EUR 26 million from sales in 18 countries on four continents. Its products use FSC certified wood pulp, are 100% chlorine free, and contain no perfume. Naty's diapers are already 51% renewable, and Marlene hopes to launch the next generation diaper (70% renewable) in 2017. The Naty product range has also expanded to include complementary baby care products, feminine care products and even eco-clothing for babies and children.
Nurturing conscious consumers
Naty enjoys strong authentic brand recognition and popularity amongst eco-conscious consumers. Marlene knows her "incredibly loyal" customers: "They investigate and navigate information about which products to buy. They don't want their babies to be in contact with carcinogenic and hormone affecting chemicals. I know what information they're looking for. We've always been clear about what is, and what isn't in our products. Our customers want an alternative, and they look for superior quality and value. We offer this."
Naty products are also assessed by AB Vincotte, an independent third party that analyses their bio-based content. "Third party certification is relatively new for us. I think it is really important because consumers don't really trust supplier statements. I look for certification when I buy my organic food, why would it be any different for diapers?", says Marlene.
Growing pains
Despite the enormous success of Naty, the journey getting there hasn't always been easy. Marlene and her team have faced tough challenges. In addition to the cash flow difficulties that many start ups face, in 2008 with the global financial crisis, a change in UK currency exchange rates saw Naty lose EUR 2.4 million in profit overnight. It went from being highly profitable to carrying a loss. "It was really tough, and I questioned whether to keep going. But we kept going. It's important for an entrepreneur to be consistent and to never give up. You need to stay focused, and be patient."
Slow to grow industry
This attitude, focus, and patience have been critical to Naty's success, which remains a relatively smaller player in an extremely large industry. According to Marlene, it will have to wait for the bigger players to demand more eco-friendly materials so that the manufacturing factories will invest in the technology required. She says: "Unfortunately the market leaders have reduced the amount of pulp in their absorbing material and replaced it with super absorbents. But this increases the proportion of chemicals they use. Instead of becoming more sustainable, they're moving in the opposite direction."
When asked about how Naty can compete with the larger competitors claim to have green products, Marlene talked about their expensive life cycle assessments (LCAs) saying, "It's an easy way for them to claim they're green, but they don't go the whole way. They still use 100% oil-based materials in their products. Ours are made up of cornstarch and other natural ingredients wherever possible. Ours break down better so their end of life creates less impact on the environment."
Partnering with Triodos Organic Growth Fund
Naty is one of the newest investments for Triodos Organic Growth Fund and both the fund and Naty are excited about their shared mission to bring sustainable consumption to the forefront.
Marlene: "It was a combination of the right timing and the right investor. We wanted to consolidate our ownership structure. We felt it was better to have one large investor that's committed for the long-term. We've been approached by many investors – banks, private investors – and always said no because we didn't want to sell. Actually, what I like about Triodos is that it only invests in sustainable businesses, especially those committed to the environment and green technology. We share that mission, and that's important. I was also motivated by the opportunity to meet and mix with the other companies that Triodos Organic Growth Fund invests in. I really look forward to the conference Triodos Organic Growth Fund will organise for privately owned mission-driven businesses in the organic food and sustainable consumer goods sectors in its portfolio. I look forward to meeting them and exchanging information. We can all learn from each other."
Plans for continuing Naty's success
Naty has a very strong online presence and distribution partners throughout the world, but to date the company's marketing budget has been zero. Customers find them via word-of-mouth, internet searches and online customer reviews.
Of future plans Marlene says, "We're really excited that next year we will open our web shop and will have a marketing budget to promote it. We plan to provide lots of information about our products, and I'm really looking forward to it. It will be very interesting to see what effect it will have."
And for the longer term? Marlene: "I can't imagine that I will ever retire. I will continue because I want to increase the value of Naty. My goal is to have a turnover of about EUR 50 million within three to five years, to increase our product range and to continue to be a frontrunner by constantly looking for ways to increase the level of sustainability in our products."
This video is hosted by Youtube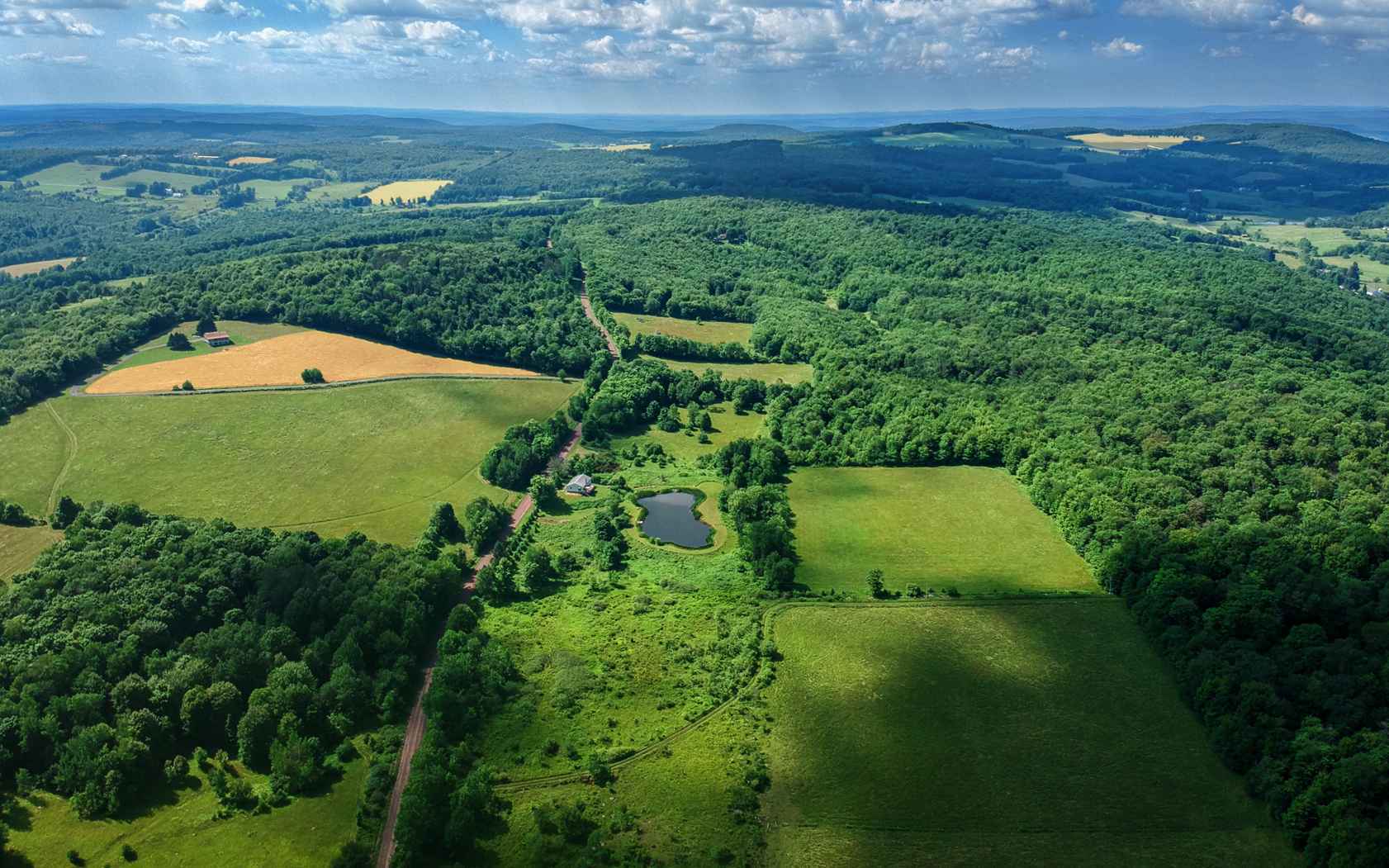 By playing this video you allow Youtube to track your visit More info >