ESG in a client portfolio
Guy Janssens, Head Sustainable and Responsible Investments at BNP Paribas, sees growing interest of clients in SRI. He explains how several studies show that ESG has a positive effect on a company's operational performance and on its stock performance. From an investor perspective, this improves the financial risk/return characteristics of an investment. Following a best-in-class approach, Janssens has ample data available to make well-considered investment choices.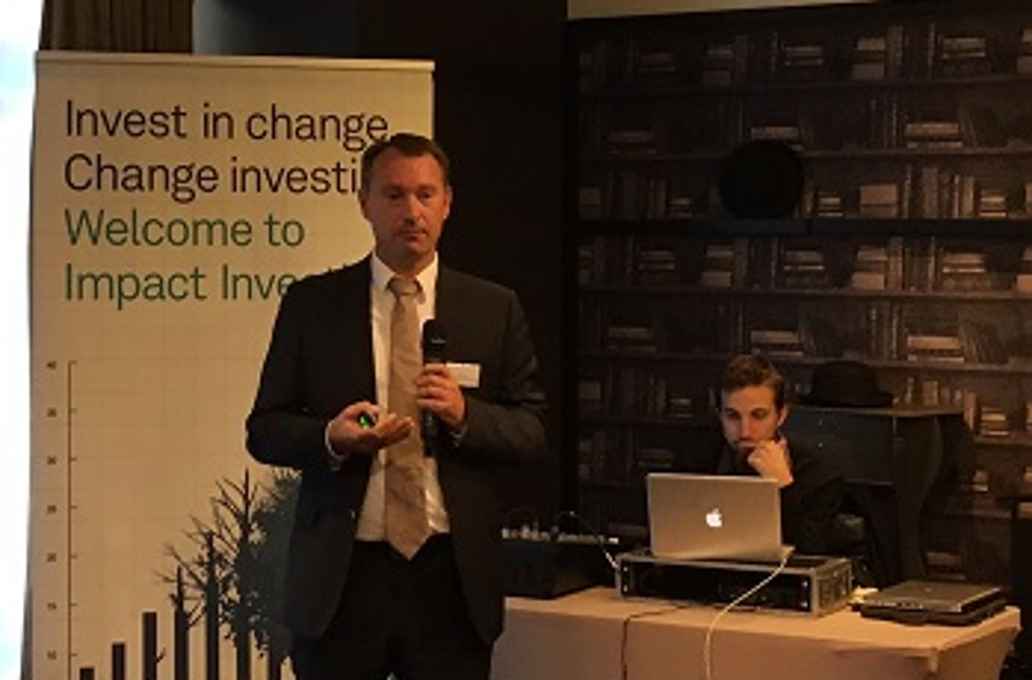 Investing with impact
Erik Breen, Head of Socially Responsible Investment at Triodos Investment Management, explains Triodos IM's approach of making impact through investing in listed stocks and bonds. Whereas more conventional approaches focus on best-in-class in combination with negative screening, Triodos IM focuses on positive inclusion by selecting and investing in companies that with their products and services actively contribute to a sustainable future. In this sense, the pure impact investor goes beyond ESG by placing positive impact at the forefront.
Emerging markets through the ESG lens
Kim Catechis, Head of Emerging Markets Equity at Martin Currie Legg Mason, shines a light on ESG-investing in emerging market companies and concludes that ESG-integration in these countries is almost as big an issue as it is in developed markets. Several large emerging countries have become frontrunners in climate protection, as air pollution has become one of the most important causes of death in these countries.
How institutionals take a step forward
Sebastien Mortier, Researcher Sustainable Finance at FairFin, shone a light on how institutional investors are dealing with the integration of ESG in their investment process. Changing notions of their fiduciary duty and new views on and approaches to, for example, risk and time horizon lead them to review their methodologies and develop new products. Mortier made several clear recommendations to both regulators and investors. Regulators should redefine the fiduciary duty to include both financial and non-financial criteria on which pension funds should base their investment decisions. They should also develop a clear ESG taxonomy and develop standardisation of non-financial information. Investors should develop detailed policies, in order to avoid greenwashing, increase transparency and integrate direct investments into their portfolios.
Recent legal developments
Jean-Marc Gollier, Senior Counsel at Eubelius, presented recent legal developments. A first important proposal is a taxonomy of sustainable activities, which is currently being developed by the European Union. A second proposal concerns the integration of ESG criteria by financial market participants and includes regulation on disclosures of sustainable investments and sustainability risks, for example through the IORP2 reporting tool. A third proposal calls for establishing low-carbon benchmarks: a standard de-carbonising benchmark of activities and a positive carbon impact benchmark to show active participation in achieving the goals of the Paris Climate Agreement.
From ESG to impact
The well-attended event gave the audience of professional investors clear insights in developments and new perspectives on ESG-investing. Growing knowledge of ESG and impact investing will help investors to increasingly replace their risk-return lens with an impact-risk-return lens when looking at investments and, subsequently, take investment decisions that balance between economic, social and environmental needs.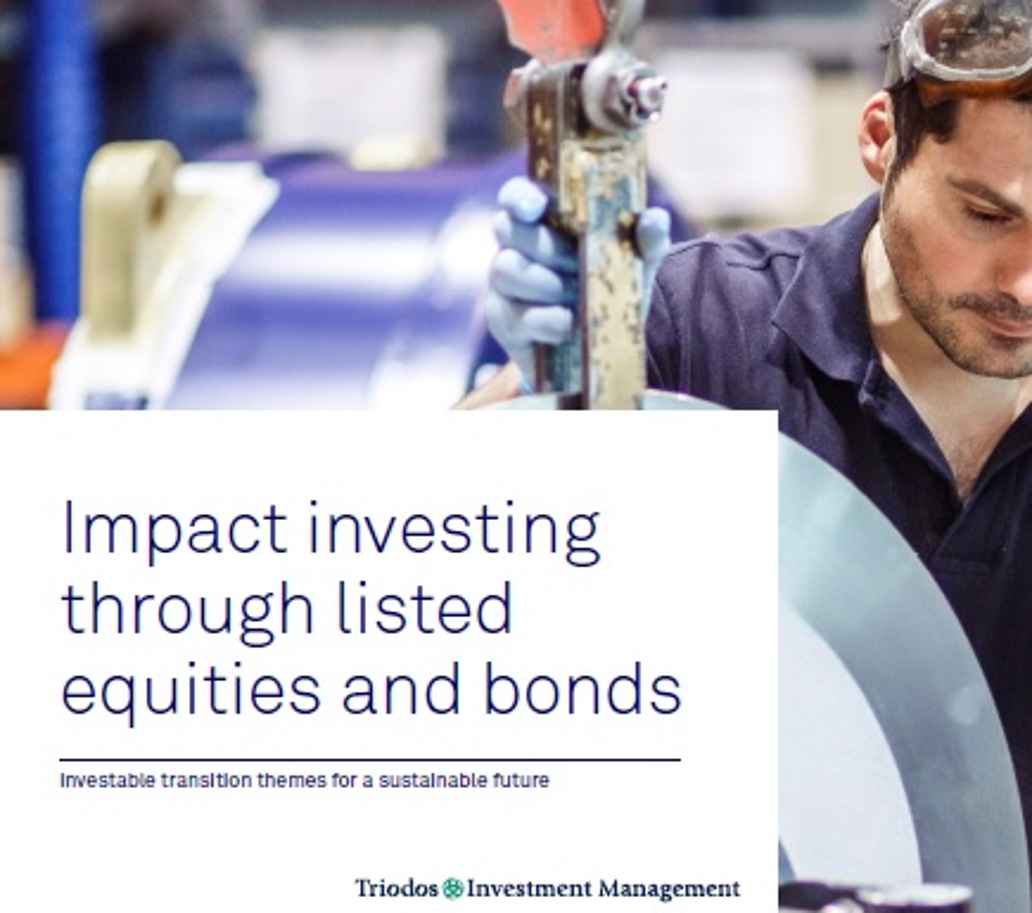 Despite a growing standardisation, the investor still has many flavours to choose from, ranging from do-no-harm (exclusion) to best-in-class, to positive impact. For Triodos Investment Management the choice is clear. For a truly sustainable future, we must invest in those companies that actively contribute to a healthy planet and inclusive societies. Even if ESG takes us in the right direction, these approaches are ineffective at steering capital towards companies that bring urgently needed sustainable and economically viable solutions to the market as urgently as necessary. Our equity and bond funds therefore push beyond the conventional approaches, aiming for positive impact by investing in sustainable frontrunners.
In our recently published whitepaper, 'Impact investing through listed equities and bonds', we explore the critical trends and challenges we face, and present investable transition themes for a sustainable future. Download the paper and discover how to make impact through investing in listed equities and bonds.