Social certifications for high-risk ingredients
Marqt has a list of social certifications for high-risk ingredients: palm oil, fish, coffee, tea and cocoa. Among these certifications are Fair Trade, Utz, Rainforest Alliance and Direct Trade. The last certification ensures that the supplier has provided Marqt with a transparent supply chain. Examples include Bocca coffee and Tony's Chocoloney.
'On the way to Planet Proof' ► 84.4%
84.8% or 487 out of the 560 fruit and vegetables products sold by Marqt comply with the environmental quality label 'On the way to Planet Proof'. This label stands for sustainable productions methods and is a new and international name for Milieukeur. The label has a strict list of pesticides that are not allowed to be used, how they may be used, and/or what needs to be done to compensate use of these substances.
Sustainable fish ► 96.9%
96.6% or 126 out of the 130 fish products meet the requirements of Marqt. Marqt standards for fish are that the fish stock is healthy, is caught in a sustainable way outside the spawning season and has a green or orange VISwijzer (Good Fish Guide) score. Only four fish products did not meet the requirement at year-end 2018. The aim is to bring this to 100% in 2019.
Fair trade certified ► 84% - 100%
All coffee sold by Marqt is fair trade certified. 84% or 31 out of 43 tea products are fair trade certified; of the remaining 12 products, nine are organic certified but there is insufficient information available on the working conditions and social certification of the tea suppliers. 84.8%, or 114 cocoa products out of a total of 129 meet the Marqt requirements. Marqt is in dialogue with one supplier to improve transparency and social standards in order to increase this percentage in 2019.
Packaging, waste and recycling strategy
In 2018, Marqt developed a packaging strategy and policy based on a life cycle analysis of different food packaging materials. Marqt partners have been asked to abide by the following principles: guarantee product quality and food safety, prevent food waste, choose thin and transparent packaging, choose paper and (recycled) PET over other materials, design for reuse with mono materials, and prevent littering with clear instructions on how to throw away your packaging.
In 2018, Marqt replaced plastic bags in the fresh produce department by FSC paper bags (free) and reusable organic cotton bags (EUR 1.69).
Furthermore, the Marqt stores received extra training and new waste management posters to make sure that behind-the-scene waste streams are managed properly.
Recycled grocery bags ► 289,350
In 2016, Marqt introduced its fully recycled grocery bag with the intention to offer a bag for life: after purchase customers can exchange their bag for a new one if it is damaged. During 2018, Marqt sold 289,350 recycled grocery bags.
Reducing food loss
In 2018 Marqt partnered with the Too Good to Go project, which uses an app to try to battle food waste in food stores. The participating companies offer fresh products that are unsold at the end of the day at a reduced price to Too Good to Go customers. Marqt sold 11,150 'mystery boxes' during the last six months of 2018. This saved more than 11,000 kg of food from going to waste.
Food saved ► 11,000 kg
By partnering with the Too Good to Go project, Marqt saved more than 11,000 kg of food from going to waste.
Customers ► 500,000+
In 2018, Marqt registered 3.9 million transactions, representing an estimated 522,000 customers.
Grandma's Soup
Marqt also works together with Oma's Soep (Grandma's Soup), a non-profit social enterprise that focuses on reducing loneliness among the elderly in Amsterdam, The Hague and Groningen. Each week, soup cooking days are organised at local community centres, where elderly people come together to cook and socialise. Next to this, small-scale commercial production takes places at a professional production kitchen. Marqt support this project by providing vegetables that have minor quality issues, such as dents, but are still perfectly edible and tasty. As well as making soup, Marqt also provides financial support by selling the finished products in their 18 stores.
Promoting a healthy lifestyle
Healthy eating is an increasingly important topic in Marqt's impact strategy. In 2018, it participated in a company-wide 10-day eating experiment to allow employees to experience healthy eating and to inspire them to communicate this experience with Marqt customers. Marqt Kitchen, which cooks fresh and healthy meals, soups and salads at the stores, redesigned their soups and meals to lower the amount of salt.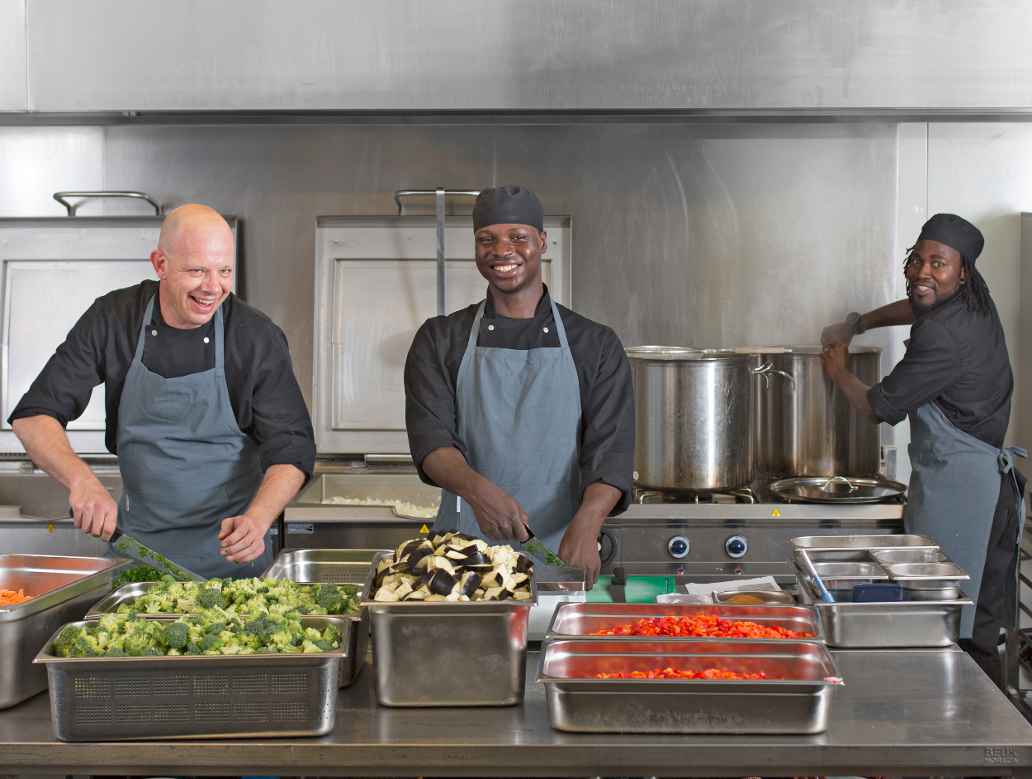 Furthermore, Marqt asked its ready-to-(h)eat partners to increase the amount of vegetables in their meals and has added nutritional information to its recipe cards that are available in the stores and online.
Marqt started to collect nutritional information for all products to enable a nutritional analysis in 2019.
Sustainability goals for 2019
In 2019, Marqt will work on the following initiatives to further embed sustainability in its approach: develop an animal welfare policy (also to include dairy products), choose a method to measure/communicate the environmental impact of products, perform a detailed analysis on food waste processes and measures to further reduce food waste, and to expand its fair trade analysis from chocolate bars to all products containing chocolate.
Marqt is one of the investments of Triodos Organic Growth Fund. Discover in the 2018 Impact Report how the fund aims to accelerate the transition to a sustainable food and agriculture system. The report also highlights the other investments in portfolio.