The ethic of growth and overabundance in our economic system is not sustainable, as natural resources are not unlimited, and the waste produced by the linear model seriously harms our ecosystem. We therefore need to transform our current economic system into a circular system that is regenerative by design.
As an impact investor, Triodos Investment Management selects companies that develop solutions to the world's most critical sustainability challenges. We have defined seven transition themes that will be instrumental in securing a sustainable future. These themes, which have been derived from global mega-trends that we believe will shape the future, guide the portfolio construction of our listed equity and bond funds, making sure we only invest in sustainable frontrunners.
In a series of seven articles, we explore the transition themes more in detail and present concrete investment solutions. In this article, we focus on the circular economy.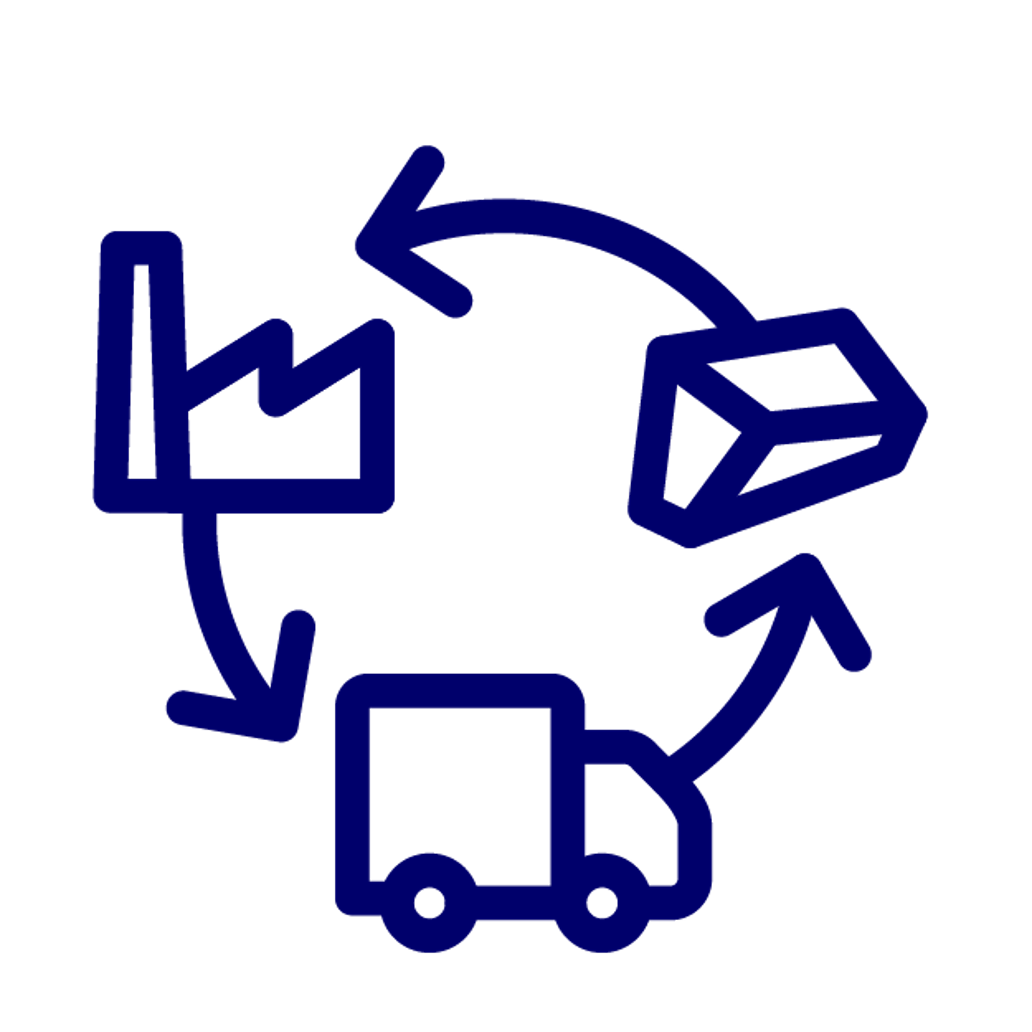 Circular economy
A circular economy is a regenerative system in which resource input and waste, emissions, and energy leakage are minimised by slowing, closing, and narrowing energy and material loops. Re-use of materials and products, reduction of the use of (finite) resources and the recycling of materials are key in contributing to a circular economy.
Instead of maximising growth and profit and making products obsolete by design, the goal is to capture all the value we create for as long as possible. Economic growth must be reconnected to our actual needs in smart, innovative and resource-conscious ways.
Investing in the circular economy
It is almost impossible to find complete circular business models in stock-listed companies. Therefore, we assess the business model, strategy and how they handle resources to judge if a company is a front runner in a transitition towards a circular economy. This is a case by case approach.
Our role as an investor is to support the supply-side of this transition. Circular principles, often expressed in terms of business models, can be created for almost every industry, where resource dependent industries are the most prominent in terms of material gains.
We identified the main characteristics of several business models aligned with the circular economy principles that we want to support through our investments:
Waste value
The waste value model is based on the use of end-of-life products as input. Recoverable value is extracted from waste and recycled into commodities or energy.
Reverse loop
The reverse loop model focuses on the extraction of recoverable value, but its inputs are goods whose residual value is still significant, if properly extracted. In the circular input model, circular thinking starts with product designers. The portion of total input which is circular (reused, recycled or renewable) is maximised or the absolute amount of input used is minimised.
Platform
Platform models go one step further. Companies take direct responsibility over the entire lifecycle by requesting customers to return their products after use. They thus have a direct economic interest in ensuring that their products can be used through the greatest number of subsequent loops, with the minimum possible value loss.
Enablers and facilitators
Finally, we also invest in circular economy enablers and facilitators. These include, for example, developers of IoT applications for product and resource tracking, or service providers related to the management of a reverse marketplace – where buyers place ads for products they wish to buy, and sellers then make offers to sell.
Investment solutions
DS Smith – Innovative recycler
DS Smith is a leading British-based packaging business. The company is one of the leading providers of customer-specific corrugated packaging in Europe. Plastic packaging accounts for only a minor part of total revenue. It also provides fibre recycling and waste management services, and serves the food and drinks, consumer goods, industrial, e-commerce, e-retail, and converters markets.
DS Smith's core business is the manufacturing of corrugated packaging that is largely made of recycled material. The recycling division of DS Smith is one of the largest in Europe, collecting roughly 5.2 million tons of fiber per annum. The company is 'short' paper; it produces less paper than it consumes. This means that they currently do not have paper mill capacity in place to offset their production, since they use recycled paper as input instead. Due to recycling, over half a million fewer trees are harvested every year.The recycling division also works closely with the plastics division to provide sustainable recycling and waste management solutions for its plastic‑based packaging solutions.As part of its recovered fiber sourcing strategy, DS Smith is committed to working with waste producers to ensure that material is, where possible, collected in separate streams. This limits contamination and reduces waste in the recycling process itself. By 2020 DS Smith want to reduce waste to landfill by 20%. In the long run the company strives for zero waste to landfill.
Owens Corning – Shrinking footprint, increasing handprint
Owens Corning, headquartered in the US, develops and produces insulation, roofing, and fiberglass composites. The company offers its products globally to various industries but derives most of its revenues from the US.
The company fits our circular economy transition theme as it is a leader in recycled content for fiberglass insulation. Owens Corning's products also help reducing energy consumption in the real estate sector, thereby actively contributing to sustainable mobility and infrastructure as well.
Owens Corning's insulation materials enable customers to reduce energy use in their homes and buildings. Composite materials can be used by customers to increase the strength and reduce the weight of their final products which leads to lower energy use and longer lasting products. The company's glass fiber-based insulation products have a recycled raw material content ranging from a minimum of 53% recycled content to a high of 73%. Owens Corning develops insulation and roofing products and systems that save energy and improve comfort in commercial and residential buildings.
Smurfit Kappa Group – Circular approach to sustainability
Smurfit Kappa manufactures paper packaging products. The company offers container boards, corrugated containers, and other paper-based packaging products. Smurfit Kappa Group has around 370 production sites across 36 countries worldwide. The company is the largest manufacturer of corrugated boxes in Europe.
Smurfit Kappa's core business is the manufacturing of corrugated packaging that is largely made of recycled material. Recovered fibers from recycled paper and board are a major raw material for the company's paper mills and packaging plants; 75% of the raw material that Smurfit Kappa uses is recycled fiber. The company's packaging can be recycled 6-8 times and once fibers are depleted, it is typically used for energy generation or in agriculture. Furthermore, with its exposure to the strong growth in demand of e-commerce, Smurfit Kappa has a strong focus on further reducing 'void space'. Smurfit Kappa wants to decrease the waste sent to landfill by 30% per ton of product produced by its mills by 2025.
Opportunity: the world is only 9% circular
Most materials we take from nature are used only for a very short time. And after use, only 9% of all materials is recycled or re-used. That is what the circularity gap report shows. Increasing circularity does not only help to prolong the availability of materials, but also reduces carbon emissions. 67% of all carbon emissions are related to material management. The circular economy is on the agenda of many policy makers and consumers in many countries are more and more willing to buy circular products. But in the end, it's up to businesses to make products that can close loops and thus be the catalysts towards a circular world.