The new investments with Gamma Solutions fit with the fund's broader strategy to increase the generation capacity of renewable energy and reduce energy consumption through energy efficiency projects.
Municipal LED-lighting projects in Spain
Broadening its impact, the fund has made a first investment in energy efficiency, financing a portfolio of energy-efficiency projects across 15 Spanish municipalities. Services provided vary across the municipalities and include LED lights on the streets and in public buildings, providing energy services, and maintenance works. The first projects have already been realised and installation is expected to be completed early this year.
In total, more than 9,000 LED units are installed across the portfolio. The estimated savings realised by this investment will be matching the annual electricity demand of approximately 900 Spanish households. With the investment 1,609 tonnes of CO2-emissions are avoided annually and as such strongly contributes to the Triodos Renewables Europe Fund's aim to reduce CO2 emissions.
This investment is a good example of the evolving landscape in which lighting is seen as a service rather than a product.
Solar plant Stoneshill in the UK
Furthermore, the fund made a third investment in the UK, in cooperation with Triodos Bank UK, refinancing a ground mounted solar project.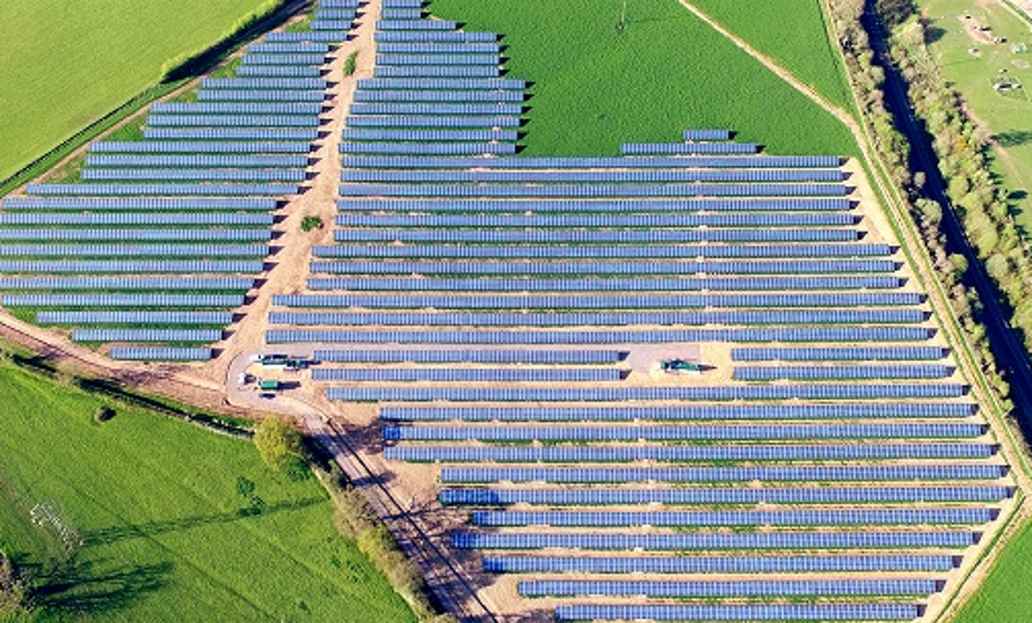 Stoneshill is a 4.99 MWp ground mounted PV plant located in Willand, in the southwest of England. The project is operational since March 2017 and has over 18,000 Trina Solar modules installed. The generated electricity matches the annual electricity demand of approximately 1,300 UK households. The solar project realises a reduction of 2,148 tonnes CO2-emission and as such contributes to the fund's aim to reduce CO2 emissions.