Financial institution Acceso Crediticio (Acceso) addresses both these challenges. How? By providing loans for taxis that are powered by more environmentally friendly compressed natural gas (CNG).
Underserved sector
The majority of Acceso's clients are independent taxi drivers, living on low incomes with limited options to own their vehicles. The taxi financing market in Peru is largely ignored by most financial institutions. The few that do operate are focused on financing the purchase of new cars by wealthier clients.
Alejandro Solis, Regional Manager Latin America at Triodos Investment Management: "70% of Acceso's clients do not have accounts at other financial institutions and 20% are borrowing for the first time. This shows the important role Acceso plays in providing access to finance for underserved groups."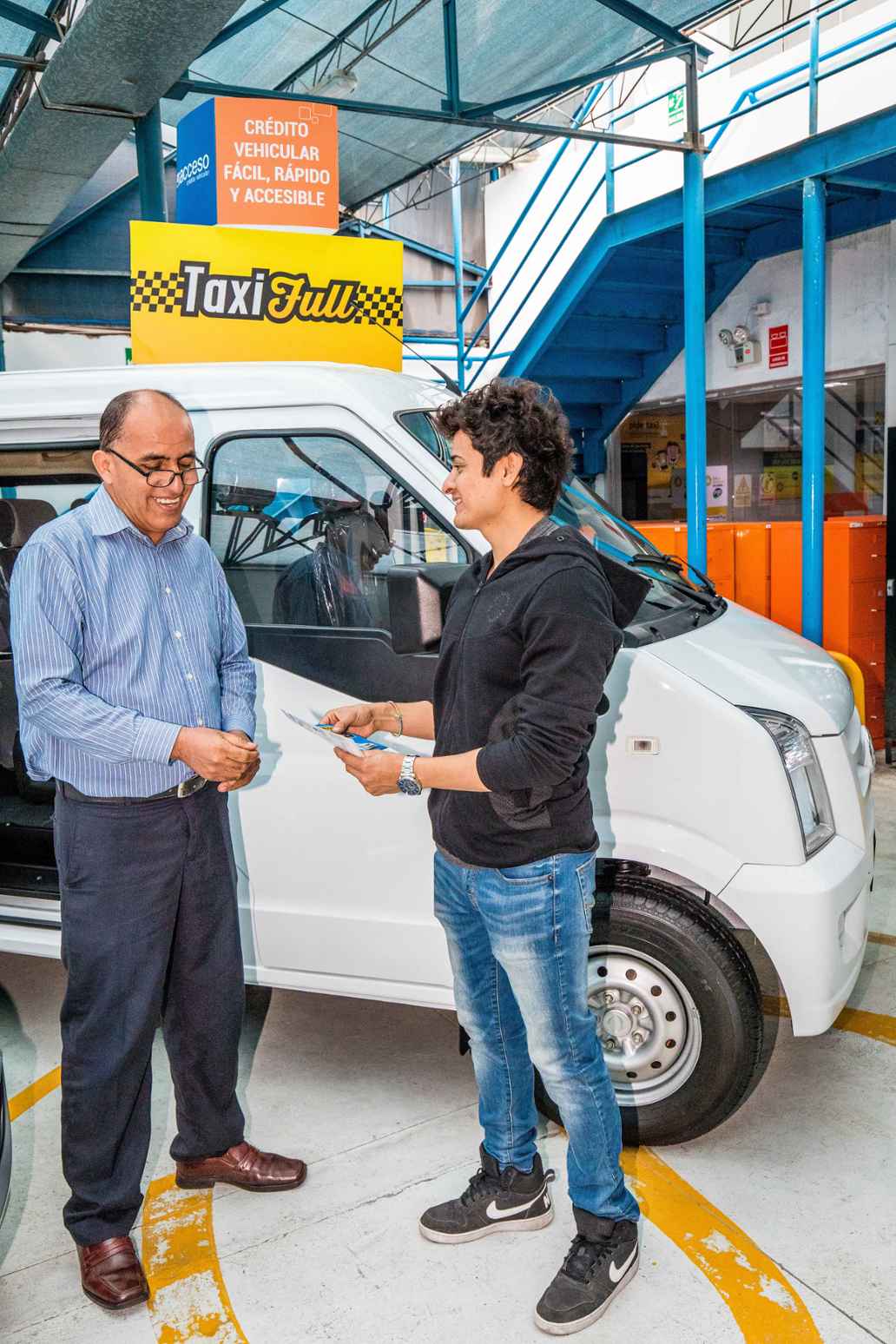 Dual impact
CNG-based vehicles also provide a cleaner and more efficient alternative to fossil fuel-powered taxis. Alejandro Solis: "Acceso directly contributes to a reduction in the number of polluting cars in Lima, and lower CO2 emissions because CNG-based vehicles emit 25% less CO2 compared to vehicles running on diesel."
One-stop shop
Acceso provides more than just finance. It is part of a group of companies that offer complementary services including one-stop shops where clients can get additional products and services attached to the loan, such as car maintenance services and taxi insurance.
Acceso served almost 15,000 clients by the end of 2017. The loan provided by Triodos Microfinance Fund and Triodos Fair Share Fund will enable Acceso to reach many more people in the future and contribute to a cleaner air quality in Lima.