Entrepreneurship is a key driver for the economy of Georgia, situated in the Caucasus at the crossroads where Europe meets Asia. Georgia is known for its unique cultural heritage, traditions of hospitality and cuisine. Two third of the country's population, 4.5 million is self-employed and an estimated 500,000 micro-businesses are active in rural areas, reflecting the importance of the agricultural sector for the economy.
Nationwide network
In 1997, World Vision started Georgia's Entrepreneurs' Fund WV/GEF. Later in 2005, local registration was obtained and the operations were continued under the name of VisionFund Credo (shortened as Credo), with a major focus on micro-entrepreneurs as they had very limited access to finance. Zaza Pirtshkhelava: 'We were, and still are, bringing credits to the remote villages, predominantly to small-scale farmers.' In doing so, Credo plays an important role in making the financial sector of Georgia more inclusive. Nowadays, Credo Bank has a nationwide network of 62 service centres. Zaza Pirtskhelava: "We can meet the financial needs of those entrepreneurs operating in different sectors, but agriculture still remains one of the major concerns of us. Approximately 70%, 200,000 clients of Credo Bank, operate in this sector."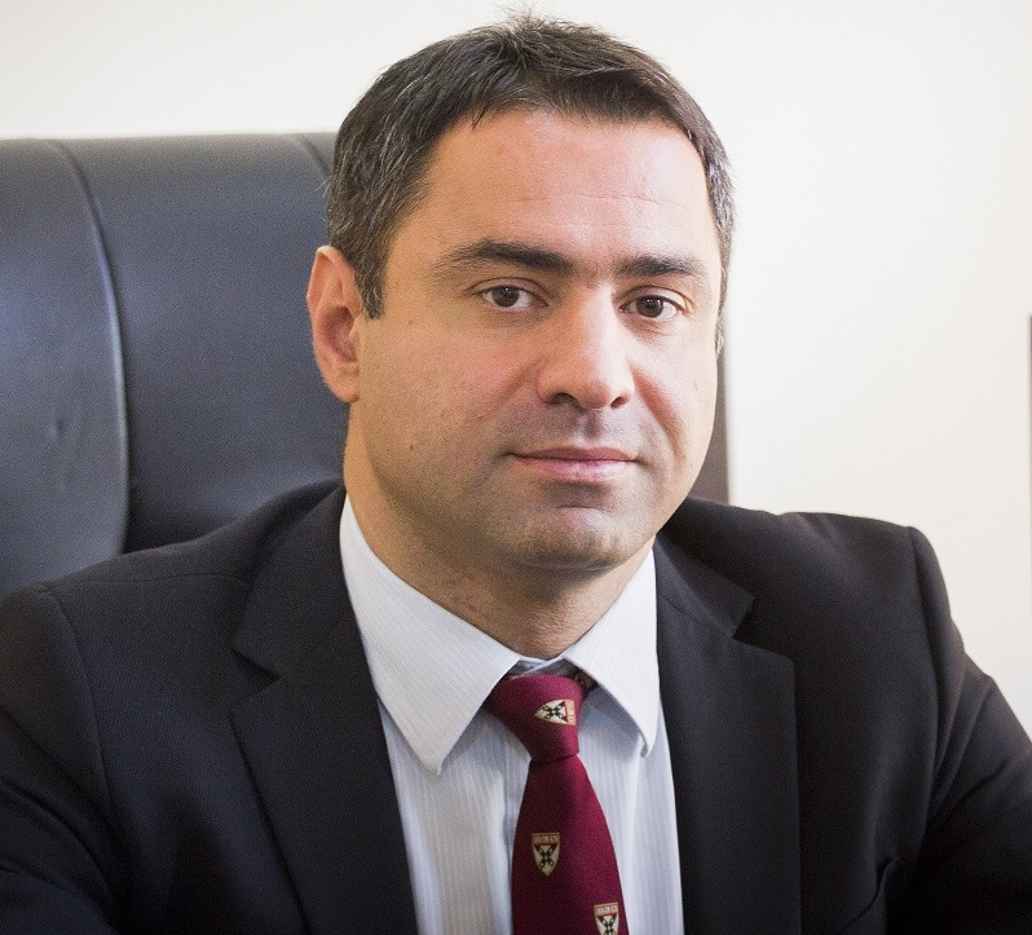 Credo applies innovative ways to make it easy for the clients to operate their businesses. Namely, Crop Card was introduced for purchasing agricultural equipment, seeds, planting materials, veterinary vaccines and other medications. Farmers are allowed to repay debt after the harvest is done and those companies, selling agricultural products, receive immediate payments from Credo.
Essential step
In 2014, Triodos Investment Management, through Triodos Microfinance Fund and Triodos Fair Share Fund, became a shareholder of Credo, with each holding 9.9% of ownership. Since the beginning, Frank Streppel is a Triodos' representative in the board of directors of Credo. He provides expertise in inclusive finance and sustainable banking, advising on sound governance and strategic development. Frank Streppel: "With the strong focus on rural areas and a nationwide network, Credo Bank plays an exemplary role for Georgia's financial sector. At the beginning of our relationship, Credo was the market leader in microcredit. Together with Credo, we soon realised the need and importance of a further product diversification, such as savings products."
Later, it became clear that in order to build capacity and an infrastructure for this diversification, obtaining a banking license was an essential step for Credo. In 2016, it was decided to start the journey towards becoming Credo Bank. Zaza Pirtshkhelava: "Reason behind this decision was two-fold: we wanted to offer broader array of financial products, including savings accounts and current accounts, considering that as a credit-only institution, we were not allowed to do so. Besides, there was a limit to loan size as we could offer loans up to GEL 50,000 (approximately EUR 18,500). Meaning that we were not be able to grow together with our clients."
In March 2017, Credo obtained the banking license from the Central Bank of Georgia. Currently, it continues functioning under the name of Credo Bank. Frank Streppel: "A major achievement by the management of Credo and the result of a very diligent process and hard work.'
Institutional strenghtening
One of the most important concerns was to put into operation the internal reporting structure. Zaza Pirtshkhelava: 'It took a lot of time and effort from us. We had to expand and strengthen our middle management positions, bring in knowledge and expertise in reporting, and also in product management and in the retail part. For me, one of the key concerns in the hiring process was that the new specialists should be selected based on their compliance with our organisational culture.'
Frank Streppel: "From the very beginning it was also clear that obtaining a banking license was not a goal itself. I see it as a very important step, a must, in the institutional strengthening of Credo Bank so that it can optimally meet the needs and requirements of its current and future clients."
A concrete next step has already been taken by Credo Bank: the loan size was increased. It can now offer the loans of more than GEL 50,000. Zaza Pirtshkhelava: "Next year we plan to launch our retail products, such as debit cards, term deposits and current accounts."
In the years to come, Credo Bank will maintain its focus on the lower segments of the market. Zaza Pirtshkhelava: "We will never leave that segment." In order to keep its leading position and increase its outreach Credo Bank will put even more emphasis on innovation, with a prominent role for fintech (financial technology) solutions. "This will help us to open up new markets and to make our processes even more efficient. Our 728 loan officers use an application to make loan disbursement procedures quick and easy. As we are going to further diversify our products offering, we constantly look for the possibilities to update and to develop an inclusive application for our clients."