The report is the outcome of research initiated by the Netherlands Platform for Inclusive Finance (NpM), in partnership with the European Microfinance Platform (e-MFP) and the Financial Inclusion Equity Council (FIEC). It maps current industry practice on buyer selection processes, and the priority that investors give to different criteria in selecting a buyer. Triodos Investment Management actively contributed to this research by sharing its insights and learnings.
The need for a new strategic investor
Caspar Sprokel, Head of Equity at Emerging Markets: "In recent years we have exited a significant number of our investments in Asia, Africa and Latin America. These institutions had achieved a level of maturity as a fully-fledged bank, in terms of outreach, governance, risk management and performance. We felt that a new strategic investor was needed, bringing valuable expertise to further the growth and development of the institutions. This indicates the maturing of the inclusive finance industry but also raises the question for us 'how to make a responsible exit from an institution in which we have been a shareholder for many years, in some cases a decade?"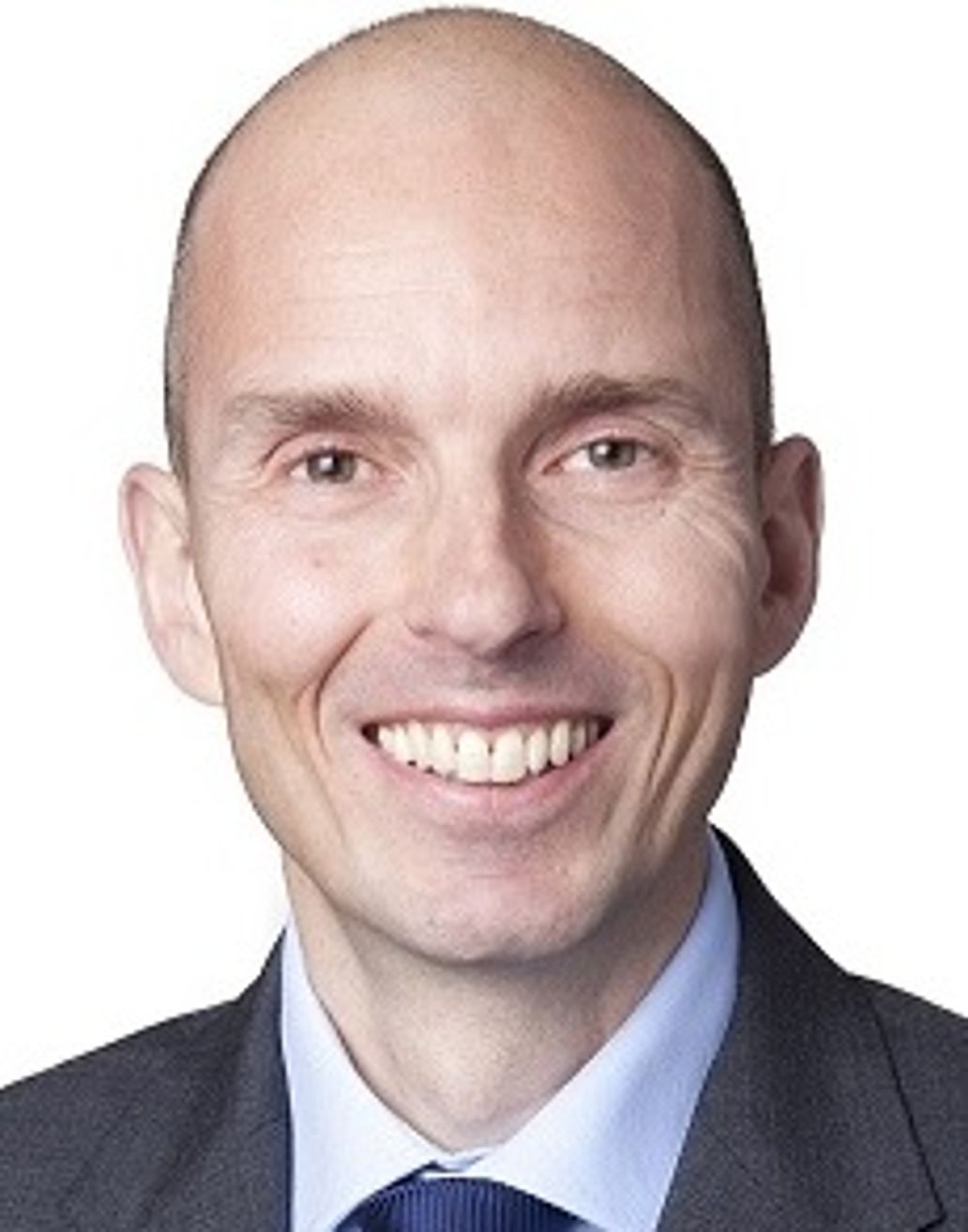 Suitability assessment
Key in this process is to assess potential buyers for suitability. The authors Sam Mendelson and Daniel Rozas report that their research – an investor survey, several in-depth interviews and a workshop during European Microfinance Week – found a mix of approaches applied by different investors. But these nevertheless shared many common elements aimed at making sure that the buyer will honor and pursue the social mission of the institution being sold.
Thoughtful approach
Over time, Triodos Investment Management has developed an approach in which it takes a range of criteria into account. Caspar Sprokel: "Each institution, and thus each exit transaction, has its own unique dynamics. But all exits require a balanced weighing of social, strategic and financial criteria. We strongly feel that the buyer should support and continue the institution's mission and promote access to financial services. On the other hand, we also set a minimum return for our investment, and assess whether the potential buyer has the financial means, expertise and capacity to further the growth of the institution. Ideally we find a buyer who sees that sticking to the mission also makes commercial sense, as this is likely the best guarantee that the impact focus will continue."
Conceptual framework for buyer selection
Based on the practices of different investors, the authors have developed a conceptual framework that can guide investors and their advisors in future exits. It is structured so that questions are organised based on the type of transaction being contemplated: a minority or majority stake being sold. The framework can be used both by an individual seller or by a consortium of sellers.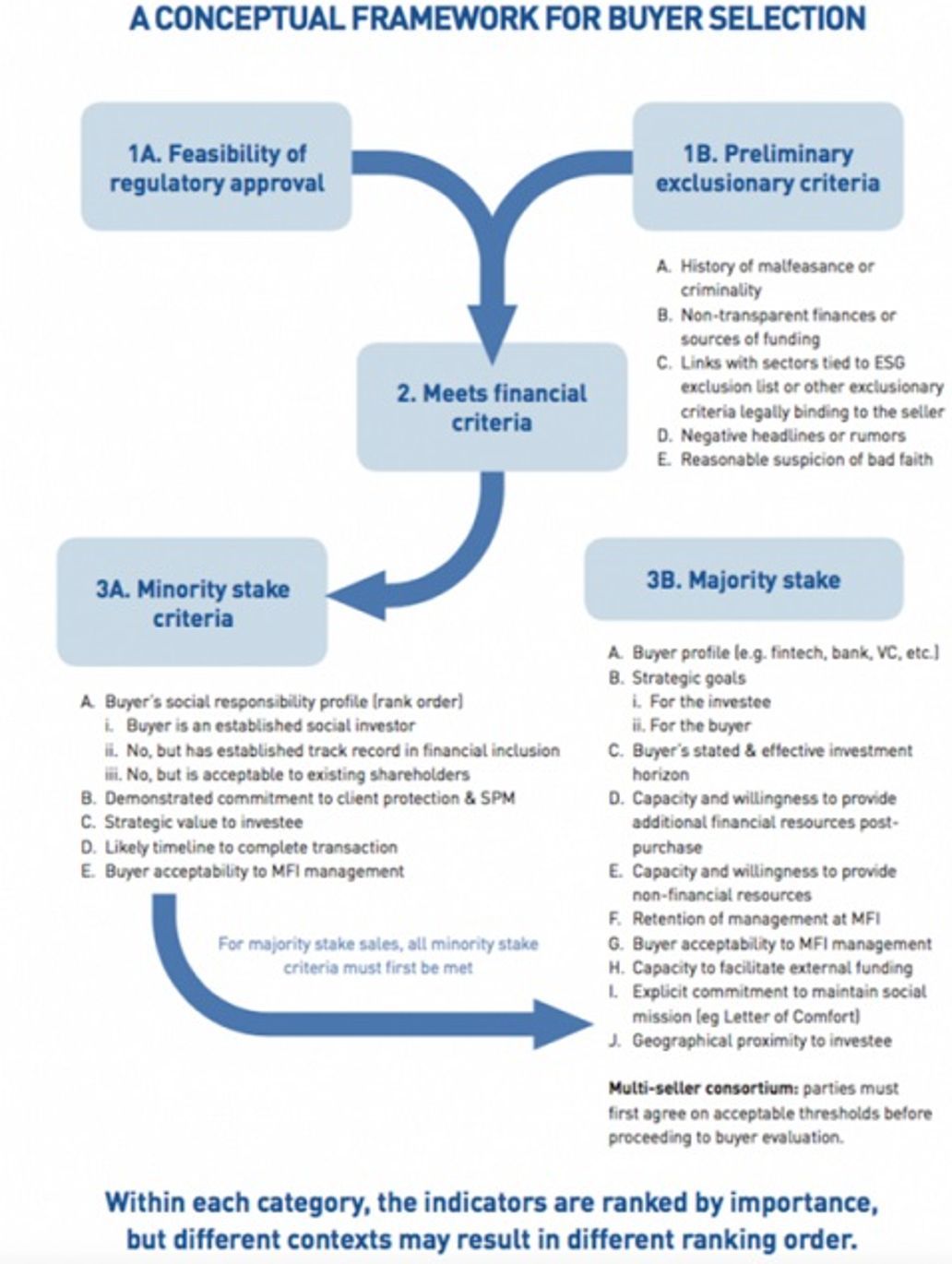 The authors conclude by saying that hopefully this conceptual framework will spur discussion and encourage investors to wrestle with the challenges of strengthening the sector's focus on sustainable and profitable social mission. Read the full report: Towards a Conceptual Framework for Buyer Selection in Responsible Microfinance Exits
Learning by doing
Caspar Sprokel: "Exits of equity investments is a learning-by-doing process, and a practice that is still evolving and calls for further, careful thinking. The tool presented in this publication can be put to good use in exit trajectories. We have started using it and find it very useful as it refines and streamlines our process. It will contribute to a focused discussion on this very important topic and can serve as an example for the whole impact industry."
More about our Inclusive Finance strategy and related funds.
Our 2017 impact in numbers, stories and movies. Discover our Inclusive Finance impact report.