Digital finance
Borrowers can apply online in minutes, select desired repayment terms and receive funds in their bank accounts in three days. For underwriting loans, Capital Float uses a mix of traditional and alternative data. This includes point-of-sale transactions, psychometric evaluation, banking transaction history, tax returns, credit bureaus, and third-party partners such as ecommerce firms.
Hybrid lending model
Capital Float follows a hybrid lending model used by more digital companies across emerging markets. It provides finance itself as well as through other financial partners; from banks and high net worth individuals (HNWIs) to institutional investors, such as mutual funds. Mutual funds in India are often interested in short-term products (<1 year) to park their surplus funds. HNWIs usually have higher risk appetite while banks have a lower risk appetite and often lend on the platform to evaluate new customer segments.
Platform players such as Capital Float, divide potential clients into different risk categories and fund them based on investor appetite for risk-reward.

Hyper lending model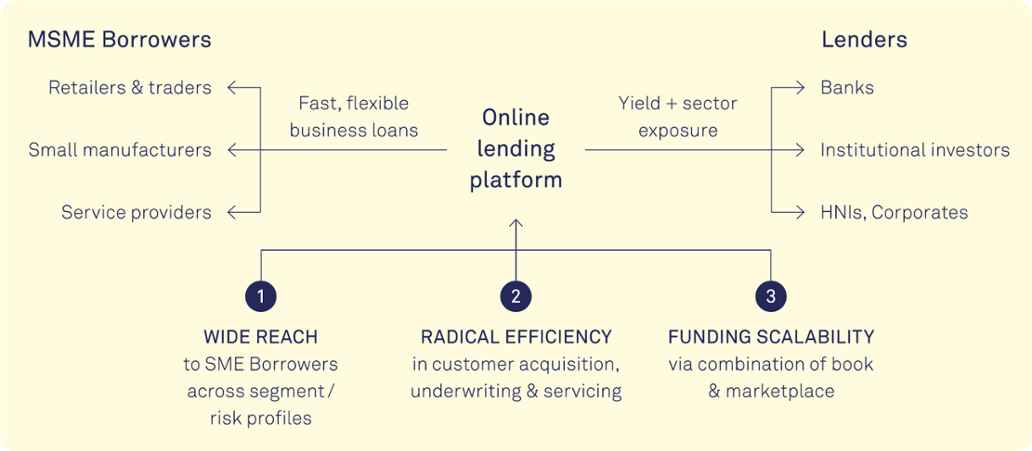 Revolutionary force
Since it began in 2015, Capital Float has grown into one of the largest online lending platforms, providing working capital finance to over 160,000 small and medium-sized enterprises (SMEs) across India. With its innovative and scalable business model, Capital Float has revolutionised the lending landscape in India.
Investments in fintech
Triodos Microfinance Fund and Triodos Fair Share Fund have provided a loan to Capital Float to increase its outreach. It marks one of the funds' direct investments in a financial technology company (fintech). Financial technology has taken centre stage in the financial inclusion industry. Many believe that low-cost, far-reaching digital solutions hold the key to reach out to the 1.7 billion people worldwide who are still excluded from formal financial services. Not only are fintech initiatives mushrooming, the amount of investment activity is also increasing, including those by impact investors such as Triodos Investment Management.
In our publication 'Fintech: a game changer for financial inclusion?' we explore the opportunities and challenges of fintech for the financial inclusion industry. We share the results of a survey conducted with our investees and discuss what fintech means for us as an investor. We also shed light on our fintech investment approach and highlight some of our direct fintech investments.
Sustainable Development Goals
In view of Capital float's mission and activities, the institution mainly touches upon the following Sustainable Development Goal: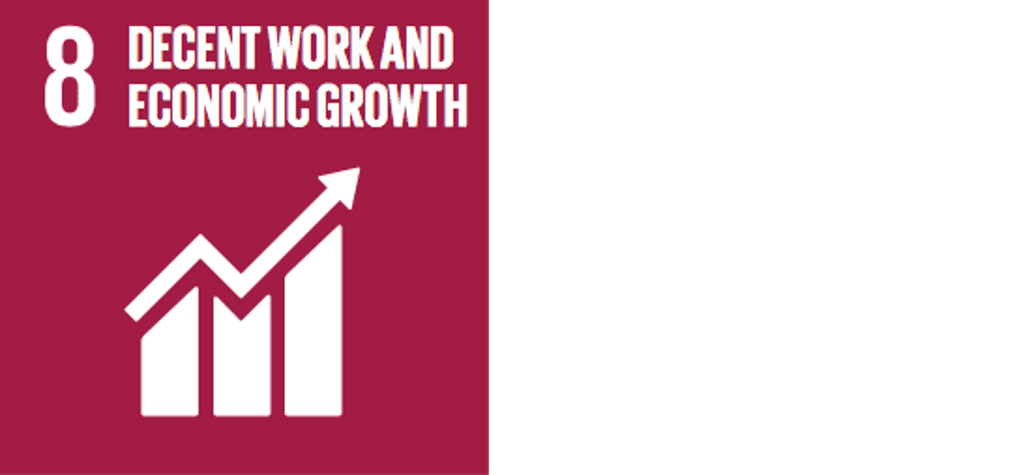 Explore our Financial Inclusion impact report 'Creating an inclusive world' to find out more about our role as investor in the financial inclusion sector in Africa, Asia, Eastern Europe and Latin America. The report presents our 2018 results in a context of number and stories and showcases our mission to make money work for positive change.