Untapped potential
Nepal has huge potential for hydropower because of its geography, and yet it has one of the world's lowest rates for electricity consumption, with just 700 megawatts of installed capacity for a population of 40 million. Power shortages and load shedding of up to 18 hours a day makes access to energy unreliable and sustainable economic growth almost impossible. In the wake of the devastating earthquake that hit Nepal in April 2015 and killed almost 9,000 people, reliable access to electricity is crucial for the reconstruction of the country.
Hydro potential
"The Lower Solu hydropower plant will increase Nepal's energy capacity by 82 megawatts of clean power and improve reliability of the energy system and access to electricity", says Gerrit-Jan Brunink, Senior Investment Officer who is involved in the project on behalf of Triodos Investment Management. Those relying on diesel generators to meet their energy demand when capacity is low will be able to rely more on the grid once the project is ready. At the moment, Nepal supplements its energy supply by importing energy from India, but in the longer term the huge potential of hydropower could see Nepal even becoming an energy exporter.
The project is generating more than 1,100 jobs, half of which are for local people, which in turn supports the local economy. In addition, local primary schools benefit from financial support, safe drinking water facilities and a health clinic providing medical facilities for the community. Once the plant is operational, a livelihood restoration plan will be implemented to focus on the needs of vulnerable people, especially women, and those economically isolated. So, the project will have a positive impact on the socio-economic development of the region.
Community engagement
Environmentally, run-of-river projects require little water storage, so no large dam or reservoir needs to be constructed. Nonetheless, a lengthy community consultation was part of the process. "The project requires a limited area of land (65 acres) which made engagement with land owners necessary", explains Brunink. "The whole process was undertaken on a 'willing-buyer, willing-seller' basis, meaning that a commercial price was negotiated with the land sellers. In addition, we extensively consulted with the community, which resulted in a high level of acceptance for the project."
Challenges faced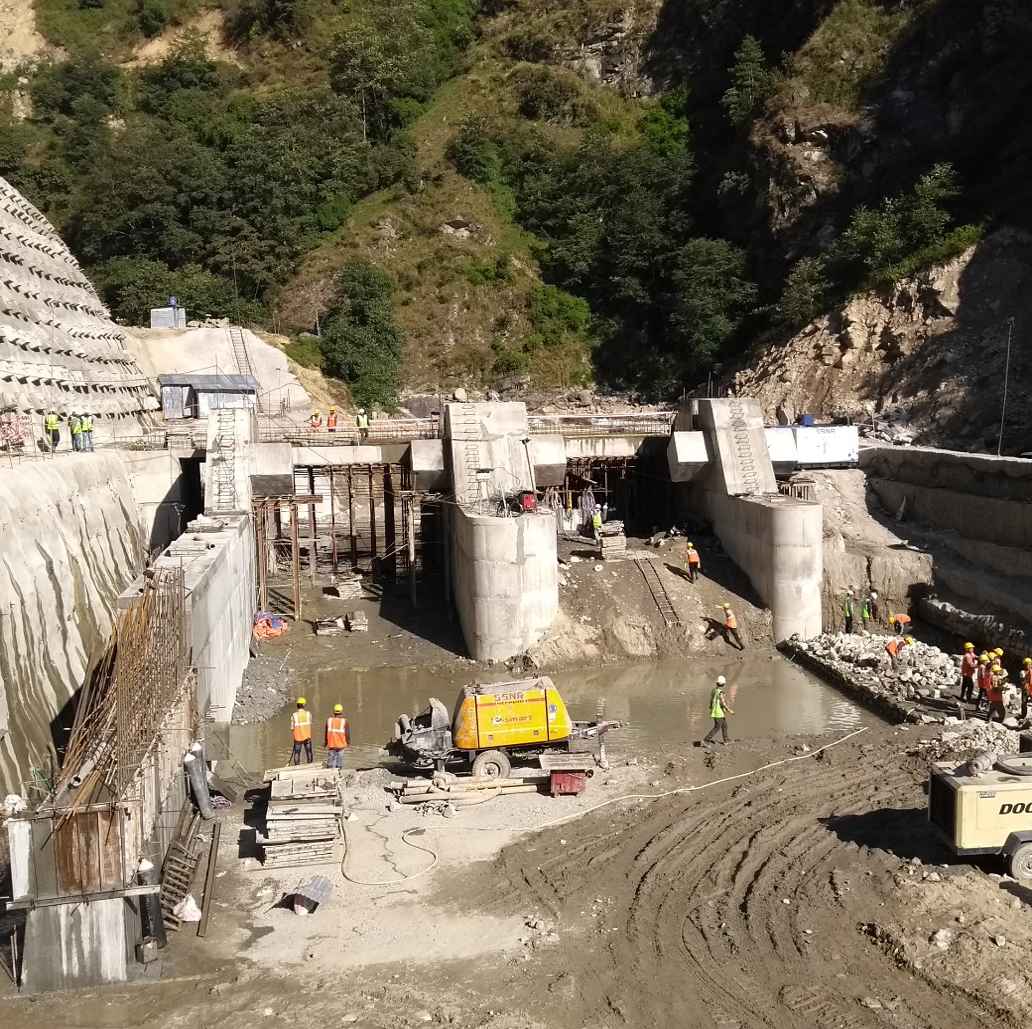 Infrastructure projects usually have long lead times and this project is no exception. Preparations began in 2008-09, and the deal was signed in 2014. Because of the first-time nature of the transaction and the earthquake that hit the country in 2015, it took another two years before construction could start.
Brunink: "Obviously, a project of this scale is complex to structure and requires a significant volume of long-term funding. Dutch development bank FMO acted as lead arranger of a consortium of domestic and international investors. Having been active in Nepal for over a decade, Triodos is familiar with the country and the energy sector and is one of the few private sector lenders to the project through Triodos Groenfonds."
International project finance transactions of this scale in Nepal's energy sector had not been done before. "Lower Solu is the first Independent Power Producer (IPP) in Nepal," continues Brunink. "It is also the first to involve both local and international debt finance, thanks to guarantees that are part of the transaction structure. The funding mix of local currency and US dollars is beneficial from a local perspective."
Double impact
The social and environmental aspects are also remarkable. This is the first hydro project to comply with International Finance Corporation's (IFC) industry standards, the most stringent globally for environmental and social aspects. It sets the benchmark for similar future projects.
"Overall, clean energy projects in emerging countries generate double impact," concludes Brunink. "By improving access to clean energy, we stimulate social and economic development and help limit climate change. That was an important reason to start financing clean energy projects in developing countries and emerging economies."
In the article Clean inclusive energy Brunink explains in more detail the reasons for Triodos Investment Management to expand its clean energy strategy to a global scale.