Mega is a non-banking financial institution. It specialises in financial leasing, and also offers direct lending to SMEs and factoring. Initially, Mega focused on SMEs in the transportation sector but in recent years it has diversified into manufacturing, tourism, agriculture, healthcare and renewable energy. Many of the local SMEs they serve were previously not included in the formal financial system.
Committed to sustainability
Mega stands out in the Mexican financial sector with its strong commitment to social development and environmental protection. They have implemented an Environmental and Social Risk Management (ESRM) policy which means that an environmental and social risk assessment is part of their credit process and provides the first filter for the credit committee. All clients are classified according to their E&S risk, accompanied by a monitoring plan. However, for Mega it is more than just about monitoring and managing risks. This financial institution wants to inspire other financial players and entrepreneurs with their approach and commitment to achieve sustainable economic development among their clients.
Women empowered through microfinance
Mega actively participates in two microfinance programs: MATI, a microfinance programme targeting low-income women who experience domestic violence. During a one-year programme, these women are empowered and trained to set up their own business. The other programme is MIT, led by the Massachusetts Institute for Technology (MIT) which is similar to MATI. Mega contributes both training and funding.
Frontrunner in renewable energy
Mega's commitment to sustainability is also visible in the role they play to boost the renewable energy sector. Renewable energy financing is still in its infancy in Mexico and Mega is taking first steps to capitalise this new market niche. Currently only 7% of Mexico's generation capacity comes from renewable sources but the government has the ambition to increase this to 35% by 2024. Mega is taking steps to establish alliances with solar panel and other solar technology manufacturers and distributors to position themselves as a source of funding for these products. Mega finances these companies directly and their clients through leasing. Another area they are moving into is electric vehicle financing.
Digital transformation
Triodos Microfinance Fund and Triodos Fair Share Fund provided a loan of USD 10 million to Mega to increase its outreach and to support its strategic plan for the next few years. This includes a digital transformation to enhance operations, offering clients a swifter and more efficient service and positioning Mega as an innovative financial institution.
Sustainable Development Goals
In view of Mega's mission and activities, the institution mainly touches upon the following Sustainable Development Goals: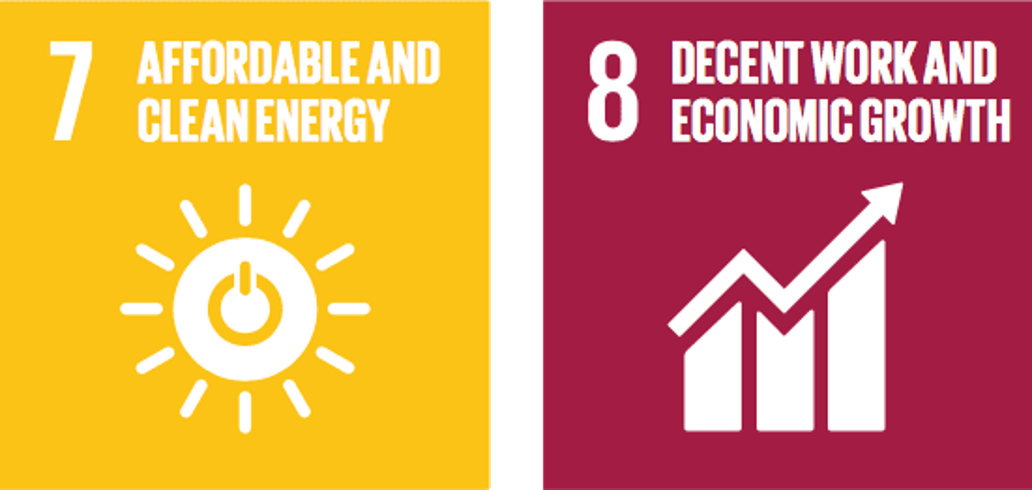 Explore our Financial Inclusion impact report 'Creating an inclusive world' to find out more about our role as investor in the financial inclusion sector in Africa, Asia, Eastern Europe and Latin America. The report presents our 2018 results in a context of number and stories and showcases our mission to make money work for positive change.