Both investors acquired an equal minority stake in the share capital of the bank through an issuance of new shares. For both this represents their first equity investment in a bank in Uzbekistan. The investment will be used to strengthen the capital base of Ipak Yuli and meet the vast financing needs of small- and medium-sized enterprises (SMEs) in Uzbekistan.
"The comprehensive reforms initiated by the President of the Republic of Uzbekistan in recent years, particularly the objectives to increase the investment attractiveness of the financial sector, have contributed to an increase in the interest of foreign investors in the banking sector. We are pleased and excited to see two reputable European values-driven financial institutions becoming shareholders of Ipak Yuli Bank. This elevates our mutually beneficial cooperation dating back to 2015 to the level of strategic partnership. We believe that this equity investment in Ipak Yuli Bank demonstrates confidence not only in the bank, but also in the banking sector of Uzbekistan, and will serve to entice new foreign institutional investors into the sector," said Mr Saidabror Saydakhmedov, Chairman of the Management Board of Ipak Yuli Bank. "Knowledge and experience of our new shareholders will provide additional support in achieving significant improvements in the quality and efficiency of our operations, undertaking an institutional transformation initiated with the assistance of Asian Development Bank, the first development financial institution-shareholder of the bank."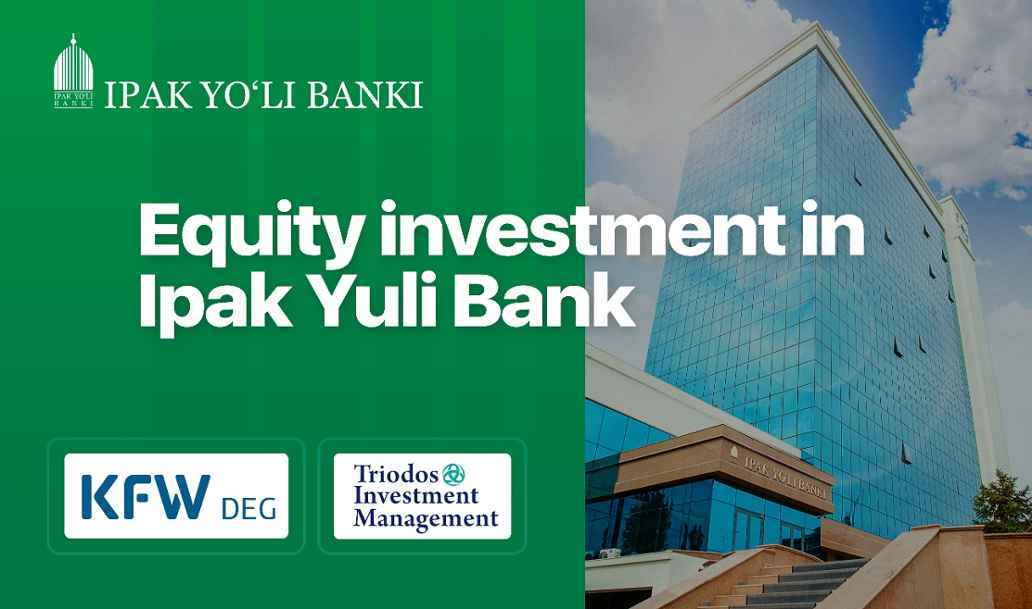 Tim Crijns, Fund Manager of Triodos Microfinance Fund: 'This is an exciting new equity investment for Triodos Microfinance Fund. With its focus on the SME sector Ipak Yuli Bank supports private sector entrepreneurship and in doing so contributes to the development of the market economy in Uzbekistan. We are very much looking forward to be part of the Ipak Yuli Bank's continuing journey to expand its outreach, to share our sustainable banking expertise and to participate in Ipak Yuli Bank's governance and strategic development.'
Ipak Yuli Bank
Ipak Yuli Bank, founded in April 1990, is a universal commercial bank in Uzbekistan. The bank provides a wide range of banking services to SME and retail sector through a well-established 16-branch network and 37 express centers. Ipak Yuli Bank constantly strives for the continuous growth of its business by expanding its customer base, the regional presence of the bank, increasing the amount and types of services to meet the needs of each client. As of 1 July 2020, the bank's total assets amounted to 5.9 trillion UZS.