This facility will enable AraratBank to further expand its outreach to small and medium-sized enterprises (SMEs).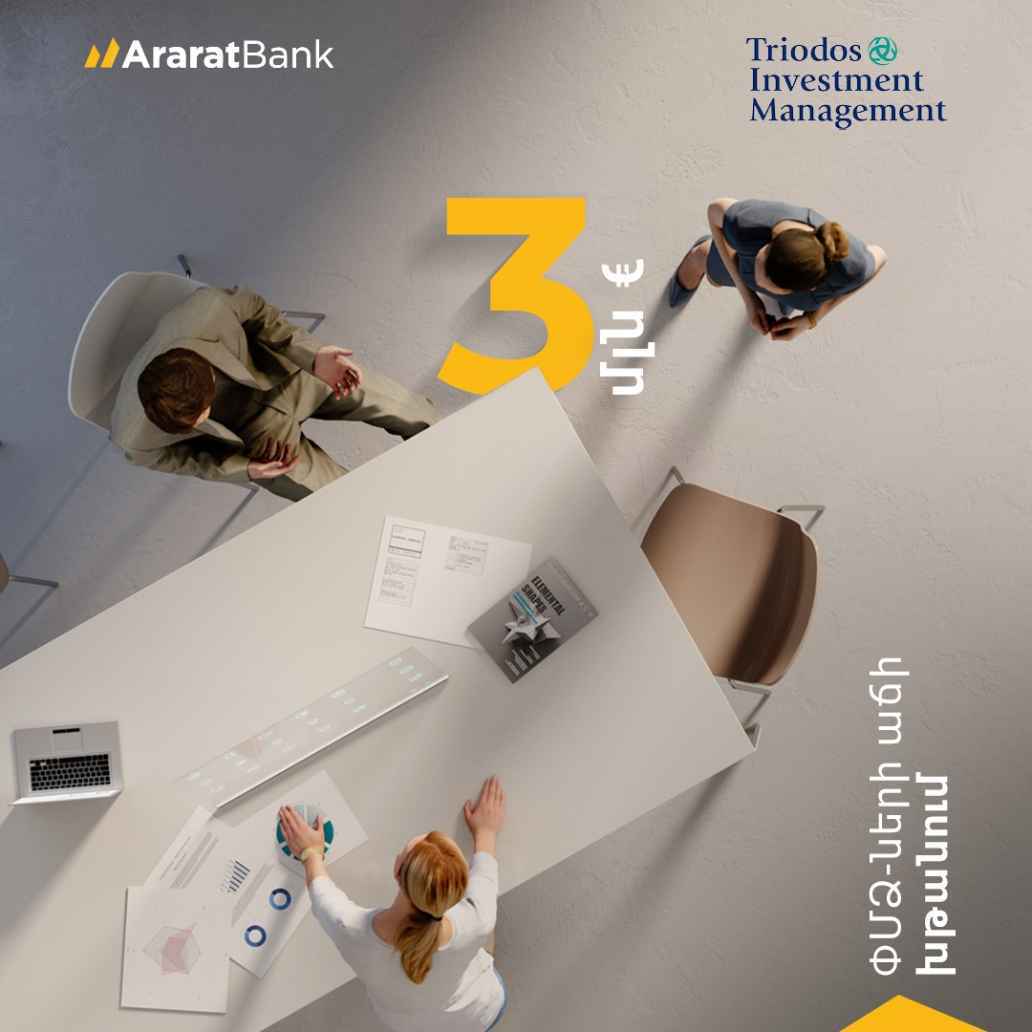 Rosanna Sarkeyeva, Regional Manager for Europe, the Caucasus and Central Asia: "AraratBank plays a very important role in addressing the current and future needs of the SME sector in Armenia, a sector which not only sustains and advances businesses but also forms the backbone of the country's economy. Very important to us is that this loan enables AraratBank to further expand its focus on green lending products and women-led businesses, and to contribute to a robust financial infrastructure to mitigate the impact of COVID-19 and ease the consequences of the war."
"Our ambition as a bank is to support SMEs in responding to present-day challenges, adapting to changes, and fulfilling their entrepreneurial potential. This debt facility will strengthen us to be a lifelong partner for SMEs, especially now when, more than ever, SMEs need additional support and access to finance," says Mher Ananyan, Chairman of the Executive Board of AraratBank.
Read the press release.