Clothes and fashion play an important role in our daily lives. Like food and shelter, they are a necessity of life. Over the past few decades, the clothing sector has become big business in the form of fast fashion. In recent years, however, in addition to accusations of disrespecting and violating labour rights, fast fashion companies have come under increasing scrutiny and criticism for environmental pollution.
Polluting the ecosystem
Early humans made clothing from plant fibres such as flax and cotton. To this day, natural fibres play an important role in the textile industry. Over the past half century, however, synthetic, or man-made fibres have begun to displace natural fibres and changed the textile industry drastically. With the advent and rapid development in petrochemical synthetic fibres, notably polyester, an estimated 60% of all garments made worldwide contains polyester fibres. The evolution of synthetic fibres is also one of the key factors that has made the business model of fast fashion possible – high production rates, high variety, and affordable prices. However, the environmental and social costs of this business model have been left out of the equation. Synthetic fabrics are one of the leading causes of microplastic pollution, with plastic particles ending up in the ecosystem without fully breaking down.
Sustainable materials
Cotton is the second largest raw material for clothing worldwide. A natural, bio-based material, it is however highly water intensive - over 2,600 litres of water are needed to make one t-shirt. Conventional cotton requires a lot of toxic chemicals, which not only affect soil, water and ecosystems but also the health of workers. Rising consumer awareness and increasing regulation lead to growing demand for organic, i.e. pesticide-free, cotton or cotton certified by the Better Cotton Initiative (BCI) or the Global Organic Textile Standard (GOTS). While so-called 'preferred fibers' under the BCI audits are more available and cheaper than organic cotton, GOTS requires cotton to be GMO-free, pesticide-free, hand-picked and irrigated with rainwater. According to the Textile Exchange Report, compared to a 2019/20 baseline organic cotton demand is estimated to grow by 84% by 2030. Such enormous growth is bound to lead to issues regarding the transparency and traceability of organic cotton. In long trading supply chains with intermediate merchants and markets, origin, audit, or transaction certificates may be falsified or not available.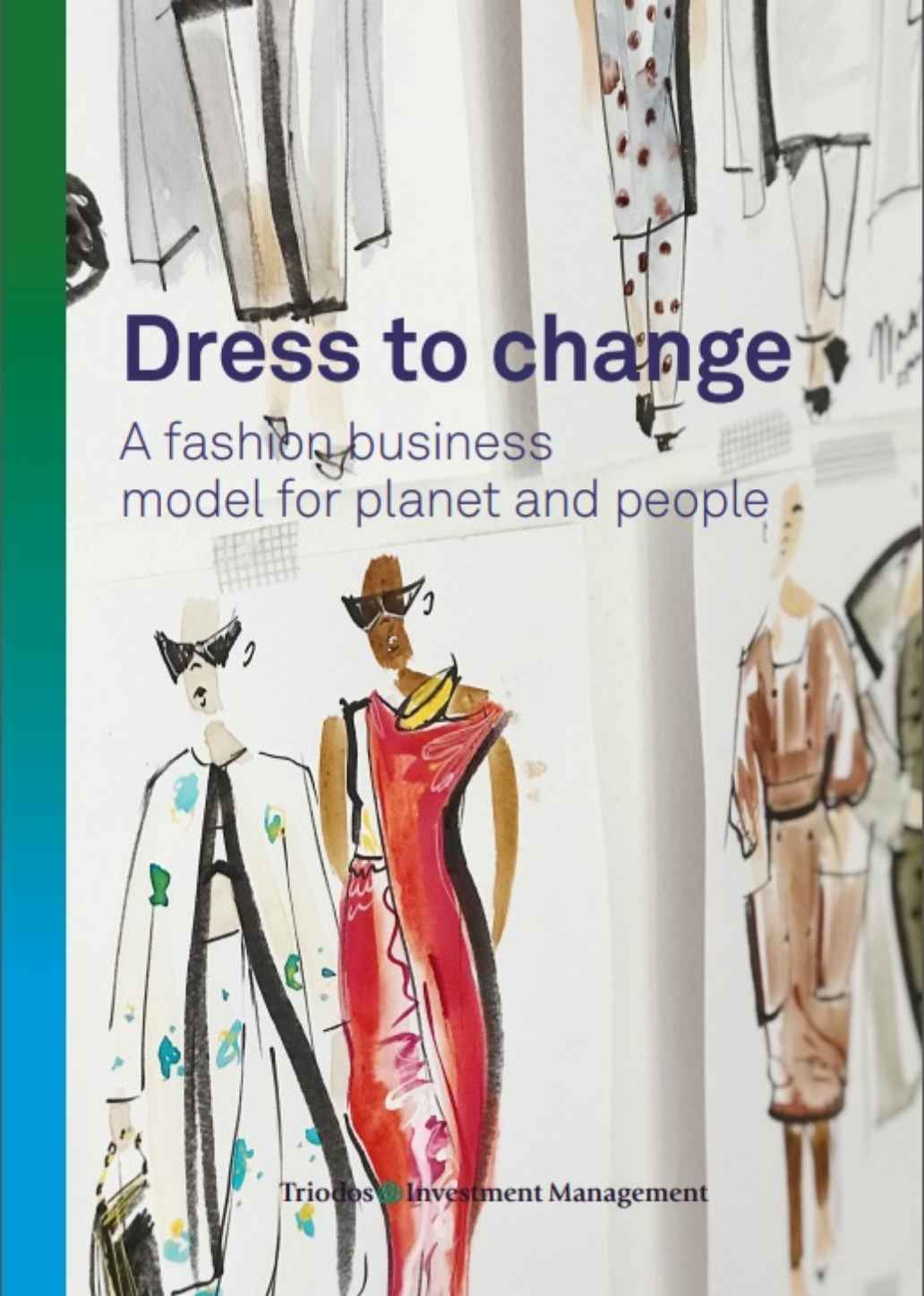 Technology and Innovation
Technology can provide solutions here. One tool to make organic cotton traceable at the global market is the usage of naturally occurring chemical footprint of fibers to mark the cotton harvest with an invisible ink to traced it back to the field. Another solution is enhancing traceability of raw materials by tracking the different transactions in the cotton supply chain through blockchain technology. Other initiatives focus on the importance of building partnerships along supply chains, aiming to connect fashion brands with the cotton farmers and to educate and empower them to make the transition from conventional to organic cotton. At the same time, an increasing number of innovative fibers and fabrics surface in the industry and provide a sustainable alternative to established textiles.
Such innovative fibres and fabrics are made from bio-based materials and even waste, use fewer valuable raw materials and natural resources, and create less lasting waste as they are increasingly biodegradable. Bio-based materials such as vegan leather made from mushrooms or pineapples, stretchable spider silk made from orange peel viscous, and fibers made from wood pulp. Furthermore, the design stage increasingly considers the future footprint of a clothing item by looking into their recyclability profiles (which is significantly lower for blended fibers and fabrics) and how material qualities can be maintained in recycling processes. While many innovative materials are still at innovation stage and not marketed to broad consumers bases yet, the industry observes the appearance of an increasing number of regenerative technology and textile-to-textile recycling companies entering stock markets. Technology and innovation are thus key for making the transition to sustainable material sourcing and to eventually phase out synthetic fibres.
Designing for circularity
The use of sustainable materials is only part of the solution, however. For the industry to become more sustainable, a rethink of the way companies design, produce and use resources as well as the way we extend the life of products is required. Around 48 million mega tons of clothes are disposed annually, around 75 % of them landfilled or incinerated, while less than 1% of clothes materials are recycled into new clothes and are often coming from other waste streams. The recyclability of clothes is often difficult as nowadays garments are often composed of many different types of fibres (blended fibres) in order to enhance the best qualities of each fiber. Most recycled fibres for clothes are currently derived from waste streams of PET bottles; only 1% of clothes materials are recycled into new clothes. So-called closed-loop recycling, meaning that a clothing item can be fully recycled into a new piece, is not a garment design criterium as yet (longer life and second life, is better than new life).
Aiming for high value
Triodos Investment Management (Triodos IM) invests in companies supporting the transition to slow and/or circular fashion: materials that are designed to be reused (recyclability, circularity), clothes that are made from certified renewable resources (environmental/social impacts), recycled materials/ synthetic fibres (functionally), and innovative sustainable materials. For instance, VFC, the parent company of The North Face and Timberland has set targets for circular material design: 1) Design products with recycled materials 2) Design products to be repurposed and repaired 3) Design products to be recycled. Looking for higher value materials, luxury brands make products that are by default more durable as they are meant to last and have thus a higher reuse-value but also a higher value in terms of recyclability. Furthermore, in term of market capitalisation and EBITDA, luxury brands stand out as they have more market and money power than companies in other fashion segments. As such, Kering, providing high value and durable products and using its money and market power is seen as an important enabler of a transition to sustainable fashion.
What we invest in
Triodos IM invests in luxury fashion company Kering. Through its group brands like Gucci, Stella McCartney this company helps pioneering sustainable materials by financing research in its materials innovation lab and by scouting and enabling innovative fashion start-us. In 2013, Kering created the Materials Innovation Lab (MIL), which is dedicated to the sourcing of sustainable materials and fabrics. By 2025, Kering aims to leverage innovation in order to roll out sustainable sourcing and manufacturing, and full traceability in its key raw materials. The group's Environmental Profit & Loss (EP&L) account measures carbon emissions, water consumption, air and water pollution, land use, and waste production along the entire supply chain.
The need for government intervention
The question remains how high value clothes can be made more affordable to reach all social strata. Dumping of fashion cannot be borne by the planet and its people, but if valuable clothes are unaffordable, sustainable fashion consumption will not be achieved either. Changing consumer awareness and behaviour alone is unlikely to be the main driver of change, and markets will not solve this either. That is why regulatory intervention is needed to promote high quality clothes and penalise wasteful resource consumption and wasteful fashion behaviour. While taxes on textile waste or a government-financed price discount on certified durable clothes could be part of financial fashion policies, legal measures such as the upcoming textile waste legislation in the EU are very welcome measures to make fashion production and consumption more sustainable. EU policies oblige member states to, first, collect textiles separately by 2025; and second, to ensure that waste collected separately is not incinerated or landfilled.