The jury based its decision on the following criteria:
Intentionality

-

The fund has a clear impact objective and strategy to reach this impact.

Impact vision, management and reporting

-

The fund has a clear vision of the sustainable transition that our society needs, acts as a steward on this vision and translates it into clear impact management, measurement, and reporting.

Ecosystem contribution

-

The fund actively contributes to the impact investing industry by being a clear public force, setting the bar high not only for themselves but for the entire sector.
Based on these demanding criteria, the jury revealed Triodos Pioneer Impact Fund as "a clear winner". The jury went on to praise Triodos IM for translating their discipline from impact investing in private markets into public markets with the same standards: "They didn't sacrifice transparency, rigour, or anything. We are spoiled by the type of impact reporting we get from private markets, but we found all of that in the impact report of Triodos Pioneer Impact Fund, with a really coherent story." Finally, the jury complimented Triodos IM for its efforts in helping develop the impact investing ecosystem by being "part of the conversations at every table, whether it is in Europe or globally".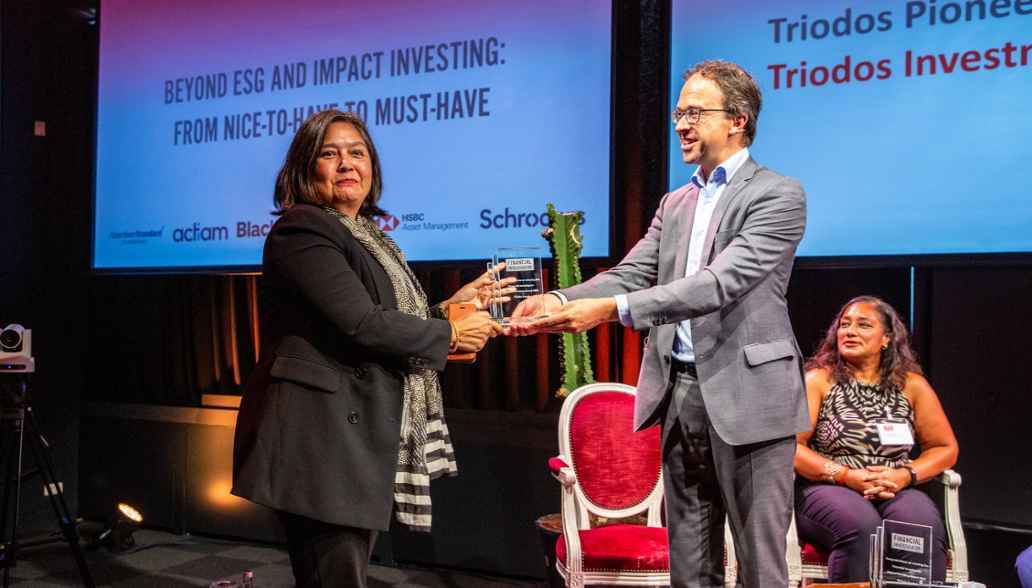 Els Ankum-Griffioen, institutional investor relationship manager, accepted the award on behalf of Triodos Investment Management: "I am very honoured to receive this award on behalf of our team." She proceeded to encourage like-minded peers to reach out, in line with Triodos IM's ambition to change finance through collaboration.
Dirk Hoozemans, fund manager Triodos Pioneer Impact Fund, added "This award is a great recognition of the fund's impact strategy and its transparent impact reporting. It strengthens our commitment to continue to explore this path, investing in the winners of tomorrow: small and mid-sized companies that are key in building an economy that is fit for the future. Companies that are making waves where it counts."
More information about the award can be found on the website of Financial Investigator.