"We are far from what people consider an ordinary bank," says CEO Vladimir Vukotić. "Well, we are a bank, but a very specific one. We focus entirely on financial inclusion." OBS Bank lends to small-scale farmers and entrepreneurs who are often too small for other banks.
The seed of Opportunity Bank Serbia was planted in 1999, when the newly graduated economist Vukotić started working at Opportunity International in Montenegro. The organisation aims to give everyone access to loans and other financial services to reduce poverty. Not that young Vukotić was so passionate about financial inclusion. "It was wartime. It was the only job I could get without connections," he jokes. But he quickly became captivated by the subject, and in 2002 he founded OBS Bank in Serbia.
"In addition to entrepreneurs, individuals can also get a loan from us for lifecycle needs such as education, basic improvements to their home or for a funeral," says Vukotić. "A funeral costs about 2,000 euros in Serbia, while more than two-thirds of adults have less than 200 euros in savings." Many Serbs lost their savings during the war years at the end of the last century and have never recovered financially. "Our 7 million inhabitants have one of the highest risks of poverty in Europe, and these are pre-COVID-19 figures. In addition to loans, OBS Bank also offers an education programme about savings.
Shack with plastic windows
As in many European countries, Serbian life is increasingly concentrated in the big cities, such as Belgrade and Novi Sad. That is where everyone goes, the prices skyrocket and that's where most banks look for their customers. OBS Bank does things differently by travelling to the countryside. Employees drive from village to village and visit each house to share their story. If people need a loan, they can immediately do a check to see whether they are eligible.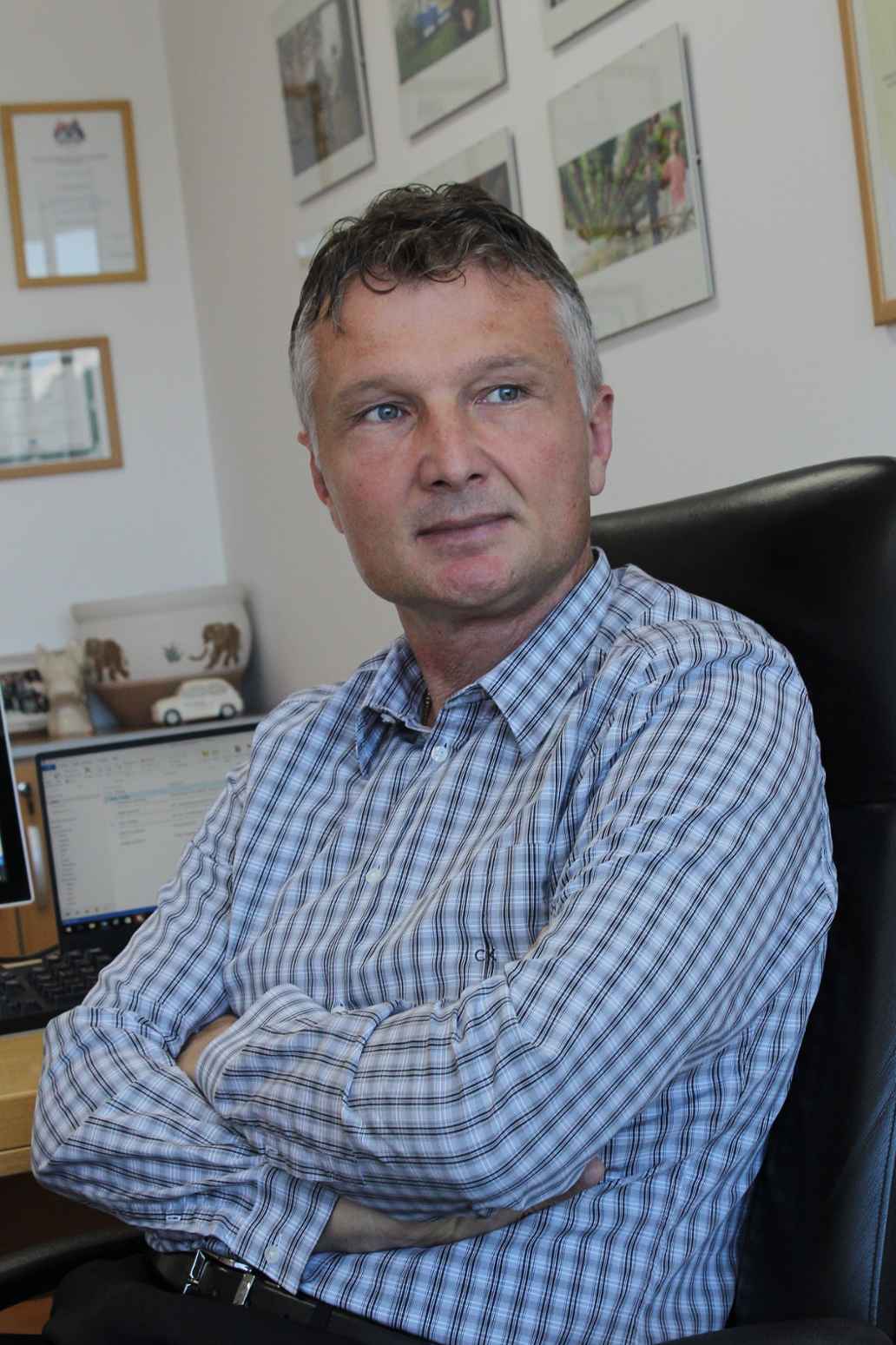 The scenes that the bank employees encounter are sometimes distressing. Vukotić: "How about the family that lived with eight children in a shack with plastic windows. With no fixed income. With our loan they started keeping piglets. The last time we visited there was a real house with new bunk beds, painted walls and real windows. The children are going on to further education. That's incredible progress."
Vukotić explains how sometimes the effect of the borrowed money trickles down even further. "We lent money to a single, unemployed mother to start a small-scale flower growing business. Not only is she now able to support her family, but she also helps others as the leader of a regional cluster of flower companies. In her village of broken families and unemployment, she promotes an entrepreneurial mindset and community spirit."
It is stories like this that makes Vukotić feel proud. "People sometimes ask: 'Why do you focus on the poorest and not just the richest? We want change. Tell me: How much change do I create if I finance a business tycoon's latest yacht? We finance the transformation of people's lives. We don't invest in bigger yachts, instead we invest in the new leaders of local communities."
From nothing to something
Visiting every corner of the country involves relatively high costs, while the loan amounts are small—almost always under EUR 5,000. This is enough reason for other banks to ignore remote villages. How does OBS Bank manage financially? Vukotić: "We have low infrastructure costs and we focus very sharply on our mission. Most banks do a little bit of everything. My office is simple; I don't have someone to write my emails. This is unusual in Serbia, where a bank manager is usually treated like a king with a company car, a huge office and great social standing."
OBS facts and figures as year-end 2020
number of loan clients: 60,000
average loan: EUR 2,000
number of savings clients: 4,800 savings clients, 32,000 current accounts
percentage of female loan clients: 40%
percentage of rural loan clients: 77%
42% of OBS customers had no previous access to a loan
OBS Bank's customers pay relatively high transaction fees. "But if you consider that someone is literally going from nothing to something with our money, then it's not too bad. A cow brings in 300 euros a month. Without that cow, you have nothing. You then pay 100 euros in transaction fees on your loan, but you can repay it over 15 months. That's manageable.
Reversing the exodus
Looking to the year ahead, Vukotić says he wants to reverse the rural exodus. "A loan can do that. Take the story of a customer who worked as a construction worker in Belgrade. He lived in a tiny apartment that he could barely afford. With a loan to start a business he was able to return to his parents' house. Now he grows fruit and sells jam online. That is what we want to focus on even more: helping people to return to their villages."
The impact of the coronavirus crisis on OBS Bank's customers should also become clear this year. "Since the outbreak of the COVID-19 pandemic, we have taken necessary measures to protect our employees and clients, as well as to maintain business activities and keep lending activity at the highest possible level, especially in the rural communities where farmers needed finance for the seeding season. So far it has not been as dramatic as expected. It makes a difference that our customers are mainly in the rural areas; companies in the city are more affected because they cannot receive customers due to the lockdowns. But it is still too early to really say."
OBS Bank is now ready for the next step: greening. "Since joining the Global Alliance for Banking on Values, I have learned a lot about the effects of climate change. Now that three other members of the GABV have become our shareholders, including Triodos Bank through Triodos Fair Share Fund and Triodos Microfinance Fund, I want to reduce our CO2 emissions with their help. We are starting to investigate how to do this. Things like replacing our customers' outdated machines, energy efficiency ... but for a customer in survival mode, solar panels are very expensive. We'll keep going a little further, step by step."
In 2020, Triodos IM led a consortium of European values-driven financial institutions that acquired a 78% equity interest in Opportunity Bank Serbia (OBS). Other investors - in addition to Triodos Microfinance Fund and Triodos Fair Share Fund - include GLS Bank and UmweltBank, both from Germany. The new investors each hold a significant minority share in OBS and a seat on the OBS supervisory board, which also includes independent directors.
Explore our impact report 'Creating an inclusive world' to find out more about our role as investor in financial inclusion. The report presents our 2020 results in a context of number and stories and showcases our mission to make money work for positive change.