Over the past few years, positive impact investing has replaced best-in-class as our main selection approach for our listed investments. This means that companies that actively contribute to the transition to a sustainable economy through their products, services or business models, are selected for investment.
Blast from the past
Clothes and fashion are omnipresent in our daily lives. Clothing itself is an essential product and is not controversial in the way that weapons or tobacco are. Production processes of clothing, however, have many negative aspects. In recent years, the fast fashion industry has been increasingly criticized for its large environmental footprint and high exposure to potential labour rights violations.
Some fast fashion companies have long been part of our global equity portfolio, including big players such as Inditex and H&M. At the time, we considered these companies to be best-in-class, acknowledging that H&M has been taking steps to adapt the way in which it manufactured and managed its supply chain, in line with our requirements. Back then we concluded that H&M went beyond compliance monitoring and laid the foundations for sustainable improvement. However, our view has evolved, both companies no longer match our selection criteria and are therefore no longer part of our impact portfolios.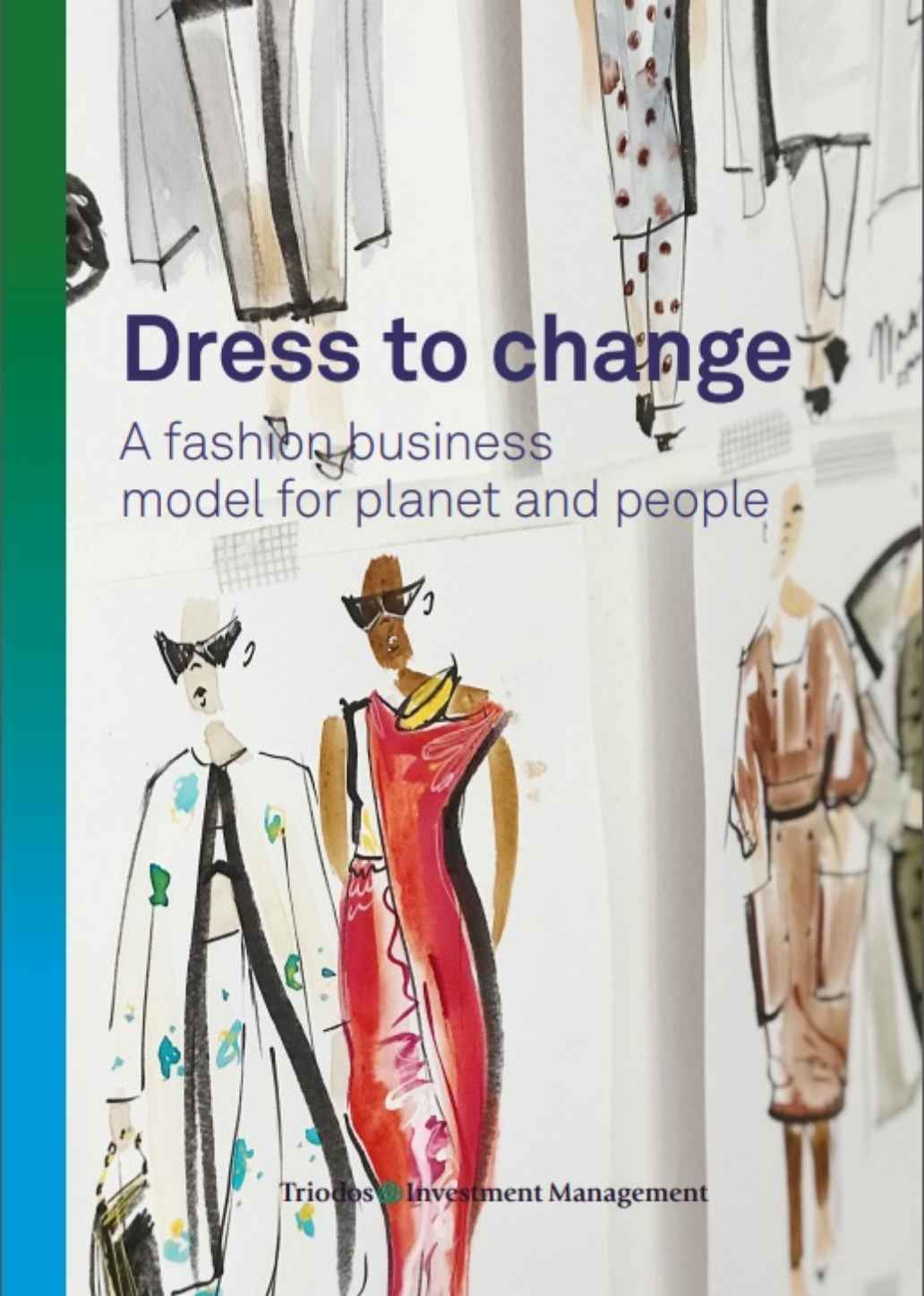 Unsustainable in the core
Over the past few years, we have seen many good initiatives and extensive annual sustainability reports by fast fashion companies. As we write in our recently published paper 'Dress to change', however, the fast fashion business model is unsustainable in its core. The rapid growth of major fast fashion brands between 2000 and 2020 is remarkable; Inditex achieved revenue growth by a factor of almost 14 over this period and reached revenues of EUR 28.3 billion in 2020. Hence, given their size, any measurable achievement to minimize fast fashion companies' negative environmental and social impact will be recognized and welcomed. While these efforts may meet the criteria of many ESG investors, we consider fast fashion's empty business purpose the real problem, rather than its efforts to do better. Fast fashion companies generate profit from overconsumption of cheap and short-lived clothing.
And while a company like H&M might still be best-in-class among fashion companies, its core business simply does not the create positive impact we want to invest in.
Triodos' fashion
In our selection process we look beyond environmental and social features of a company, by scrutinizing the corporate strategy and business purpose, and the core business model. The corporate value proposition of a fashion company must be sustainable, and the strategy must be translated into key performance indicators, ranging from corporate programmes on supply chain due diligence to investments in innovation in recyclable and biodegradable materials. To be considered for investment by Triodos IM's impact equities and bond funds, listed companies must therefore meet Triodos' strict minimum standards and be aligned with one of our seven transition themes:
The

transition theme

Prosperous & Healthy People considers the use-value of sports and outdoor clothes so that people can engage in physical activities, which contribute to people's physical and mental health. Along these lines, Adidas and Nike, can be found in our investment portfolios.

The transition theme Circular Economyfocuses on innovation in fashion, including circular fashion design, textile and fiber recycling.

VF Corp, the parent company of The North Face and Timberland is committed to designing products with recycled materials, to be repurposed and repaired, and to be recycled. Kering, a luxury fashion brand and parent of Gucci and Stella Mc Cartney, chooses high value and durable materials and helps pioneering sustainable materials by financing small innovative start-ups.
Dress to change
The fashion industry plays a very important part in our economy, given its influence on people's lives, both as producers and consumers. To become a more sustainable sector, fitting a green, inclusive and resilient economy, the fashion industry needs to transform its business model based on low value and high volume (fast fashion) to high value and low volume (slow fashion), and adopt an intrinsically sustainable business purpose. We invest for real impact and real change.