Sanoma's revenues are derived from print, TV, radio, online and mobile advertising and subscriptions, single copy sales of magazines and newspapers, as well as income from events with revenues derived from B2B and B2C. Sanoma Learning segment's customers are students, schools, and distributors mainly in Finland, the Netherlands, Poland, Belgium, Spain, Germany, and France. The Media segment is focused on Finland only. Sanoma Corporation was founded in May 1999 as the result of a merger between WSOY (a Finnish publisher) and Helsinki Media Company (Finnish newspaper). The merger marked the addition of the learning segment with subsequent further geographic expansion. The company has 4,039 employees and is headquartered in Helsinki.
While the Media division focuses on the Finnish home market, the Learning division has a European reach. Sanoma Learning serves over 20 million students in 11 European countries, focussing on the K12 students, which includes kindergarten (K) and the 1st through the 12th grade. Education is recognized globally in its importance. Particularly early childhood and primary education set the foundation for children to learn basic skills, such as writing, reading and mathematics, which enable socio-economic mobility and further educational opportunities.
Fit for the future
Watch our webinar and find out how investing in the right companies contributes to the welfare of children across the world.
Diverse set of learning materials
While Sanoma's geographic focus of its learning segment is mainly on countries that have universal access to K12 education, the markets face other challenges. This includes shifting needs of students and teachers, particularly with the increasing role of digitalized classrooms and remote education because of COVID-19. This requires adjustments to learning content and tools to ensure access to quality education. In addition, with increasing globalization, societies are more diverse, which can result in a lack of suitable learning materials for parts of the society.
Sanoma addresses these challenges. It provides a diverse set of learning materials and platforms for education that can enable access to quality and inclusive education. The company's digital learning and teaching platforms enable remote learning and monitoring of students, as well as access to a diverse set of learning material. Sanoma uses authors from diverse backgrounds and experts with insights on stimulating diversity to create content to ensure students identify with the learning materials. Moreover, the company adjusts its learning materials to each local context to ensure it meets the curriculum requirements and offers digital tools to help students in K12 with reading and writing difficulties or those who have dyslexia. Lastly, to react to teacher's need in the pandemic, the company opened some of its digital learning services for schools free of charge.
These trends have two effects:
1. The business model is increasingly turning into a subscription-based model. This can increase stickiness of the customer as they now receive continuous updates of the content instead of the occasional big update. For Sanoma this improves visibility and thus makes the business more predictable.
2. Many smaller players struggle with the transition from physical to digital. As a result, they may decide to give up and put themselves up for sale. For Sanoma this creates M&A opportunities.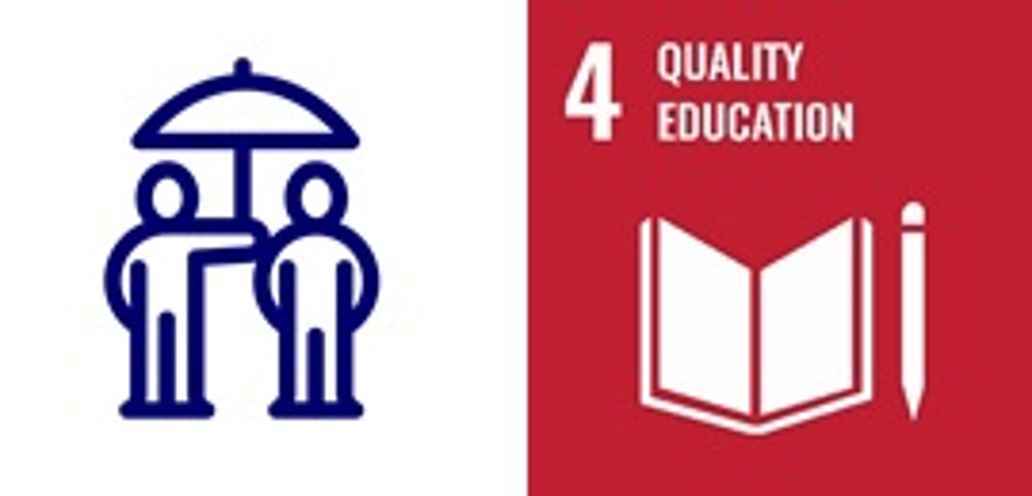 Environmental footprint
Sanoma has committed to have net-zero emissions by 2030 and to set science-based targets. While actual targets still need to be set, it is a strong commitment, as the intention has been registered with SBTi.
The company reports that 85% of paper is from certified sources (FSC or PEFC). The company targets to increase this to 100% and expects to reach this by the end of 2022 or during 2023 at the latest.
Social inclusion and empowerment
The path towards an inclusive society starts with respect for fundamental human rights, leads past access to resources, products, and services, as well as markets to meet basic needs, and continues beyond, through enhanced opportunities and ensuring that everyone's voice is heard. We invest in companies offering products and services that facilitate access to key products, services, and markets that broaden opportunities for marginalised groups and individuals to participate in cultural, political, and social spaces. Social inclusion and empowerment is one of the seven themes we view as instrumental in the transition towards a sustainable economy. These themes have been derived from global mega-trends that we believe will shape the future and are aligned with the United Nations' Sustainable Development Goals.