Sjoerd Rozing looks back on a busy 12 months. Stock markets were in turmoil, with geopolitical tensions and the instability around Silicon Valley Bank and Credit Suisse briefly threatening to turn into a serious banking crisis. Not the best start for an investment fund. "This was difficult for a while, but we have a solid diversification in our portfolio, and we trust our investment process."
Triodos Future Generations Fund does not focus on the short term. Rozing: "We invest for the long term, both in terms of returns and impact: the wellbeing of future generations. This helps to filter all the short-term noise."
Investments must be made now to ensure a bright future for children. This includes education, healthcare, good services for parents as well as good basic services such as nutritious food and clean drinking water. Rozing currently invests in 33 companies whose services and products effectively improve children's welfare.
Maximising impact
Which company had the biggest impact? Rozing visibly struggles with the question. "All our companies have positive impact, otherwise we would not have them in our portfolio. So we need to look at the concrete numbers. For example, we invest in US-based OrthoPediatrics. This is a relatively small company that makes implants for children with orthopaedic problems, and it has now helped nearly 700,000 children. This has created very strong impact."
But the fund also invests in Brazilian water utility SABESP, which provides clean drinking water. "This company is not specifically aimed at children and has a broader impact, but it's crucial nevertheless," Rozing argues. "And in Kenya, we invest in Safaricom. This provider delivers mobile communication services, essential for social and economic development in rural areas. It also links to payment service M-Pesa and a financial ecosystem where people can save and get insurance, perhaps for the first time in their lives, thus improving conditions for their families. An example in the Netherlands is DSM. As a vitamin A supplier, they help to save many children from diseases and provide good nutrition."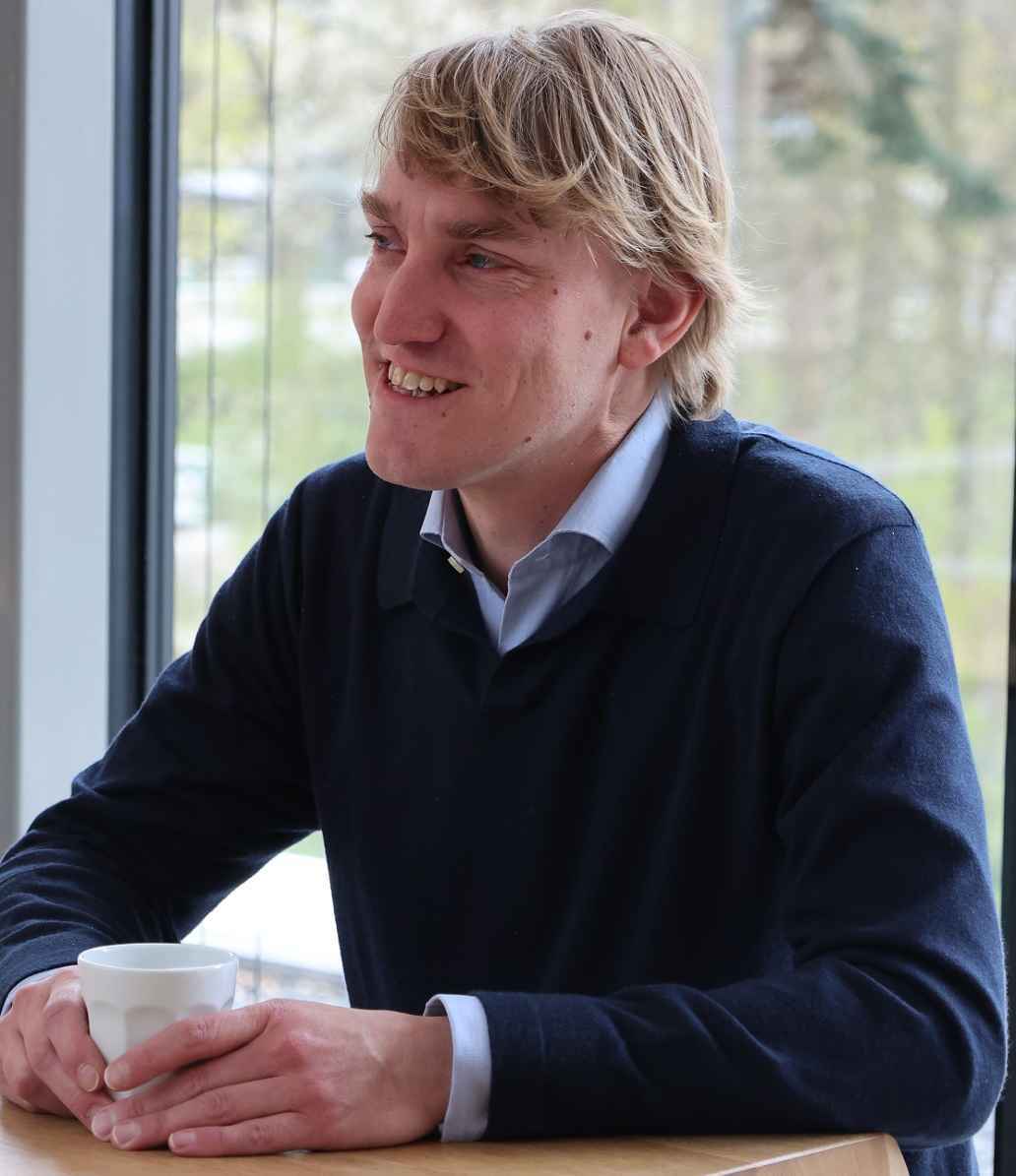 One of the portfolio companies has now been acquired, and two more are in the process of acquisition. "This proves we have selected good companies. And it shows that the value in the companies is also seen by others," Rozing argues. "No, I am not worried about finding new businesses. At Triodos IM, we have around 240 companies in the investment universe, and we are constantly finding new suitable companies that meet our strict sustainable selection criteria."
Impact is a priority when we select companies, says Rozing. "As investors, we look at impact, risk and return. Everything we do starts with impact. If there is no impact, we do not invest in a company. In terms of returns, we can accept that sometimes a year can be disappointing - something inherent in long-term investing - but with impact, this is not an option."
The challenge of measuring social impact
Rozing also knows that measuring social impact such as child welfare remains a challenge. "Corporate data often leaves much to be desired, especially when looking at social impact. This is different from data such as how much CO2 emissions are saved. While the United Nations Sustainable Development Goals (SDGs) are not specifically aimed at children, they provide us with a framework as several of them fit well with the theme of the fund. To what extent do companies contribute to these goals? What percentage of revenue is linked to child welfare? How many children do you reach per year?"
There are big differences between companies when it comes to reporting on impact. The reporting requirements are particularly onerous for small businesses. "They then ask us for advice. In the end, some data will be an estimate, not everything can be expressed in numbers."
According to Rozing, child welfare requires taking a broad view. "We need to look at the parents too. They should be in a strong position to offer their children a good life. I know that challenge all too well myself, with two young daughters at home. Childcare is always a cause for discussion, but if there is no provision, parents can soon find themselves in a tricky position. And that is not good for the children either. The fund is therefore investing in two childcare companies."
A fruitful collaboration with UNICEF
Triodos Future Generations Fund works with UNICEF* to put children's rights and child welfare on companies' agendas. To this end, we collaborate with research company Global Child Forum. It monitors companies on child welfare, and its methodology aligns well with UNICEF's principles. Rozing: "This helps us engage with companies and see how things can be improved."
In addition, Triodos Investment Management supports a UNICEF project in Côte d'Ivoire to build schools with bricks made from plastic waste, with a donation worth 0.1% of fund assets per year.
Looking to the future, Rozing anticipates the fund adding more companies to its portfolio. "We want to further differentiate ourselves from other funds with this theme. In addition, it is our great desire to grow fund assets. We can then make an even greater impact. Very specifically, a school in Côte d'Ivoire costs €175,000. This means that for the UNICEF project, we need a fund capital of 175 million to build a school every year. That's impact too."
* UNICEF has no role in the development, management or operation of the Triodos Future Generations Fund, including the Fund's investments decisions. UNICEF does not endorse any investment adviser, investment, company or product, and makes no recommendation as to investment in the Triodos Future Generations Fund. Please see full disclaimer at the bottom of the page.