Triodos Food Transition Europe Fund has held a minority stake in Beendhi since December 2018 as the company's strategy and product offering is very much aligned with the fund's mission to accelerate the food transition.​​​​​
Core impact indicators (figures as per end of 2019)
Healthy and organic vegetarian meals sold
4.8 million
Number of organic ingredients used
170
Number of organic small-scale farmers involved
13,300
Nutri-Score* grade
A
*Nutri-Score is a logo that shows the nutritional quality of food products graded from A to E

Towards ecologically and socially resilient food systems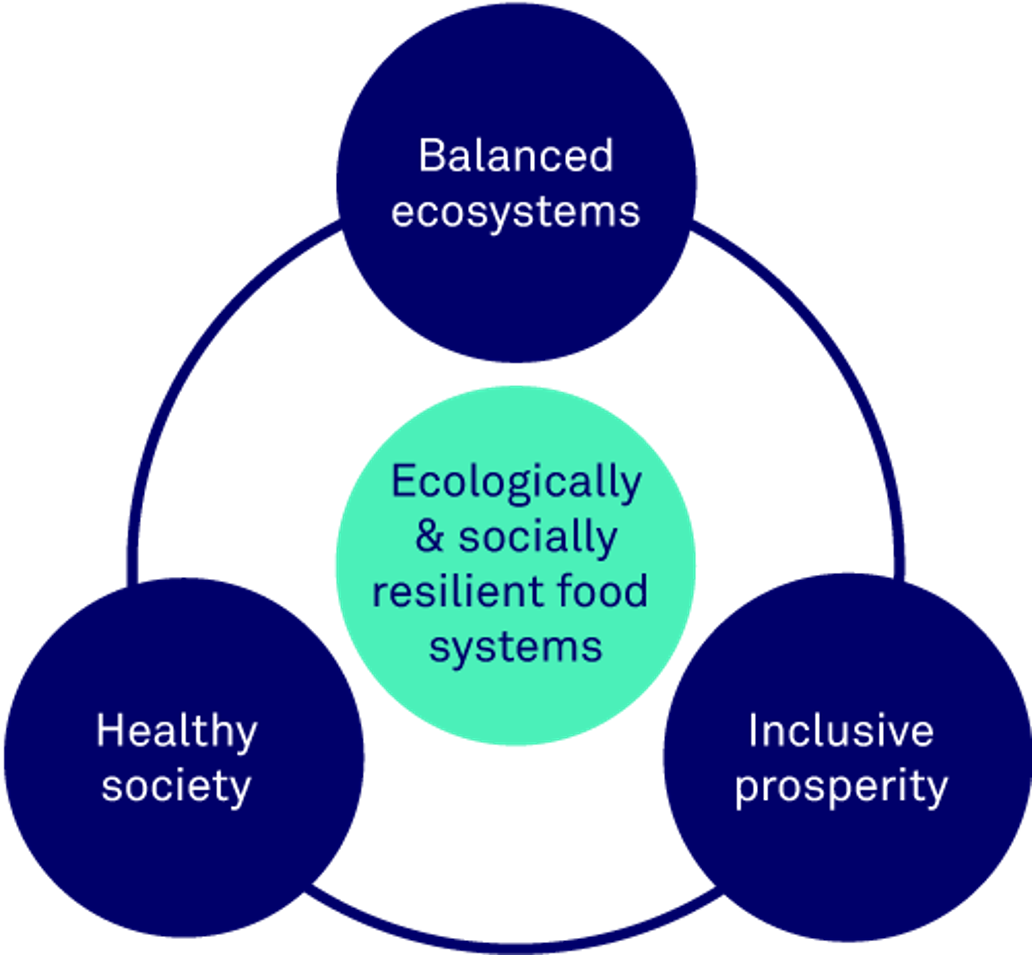 Triodos Food Transition Europe Fund believe that food and agriculture systems should deliver healthy nutrition for all, without damaging the natural systems they depend on, and deliver inclusive prosperity for those active in the food and agriculture chain.
The portfolio companies the fund invests in must contribute to these pillars – balanced ecosystems, healthy society, and inclusive prosperity – that contribute together to ecologically and socially resilient food systems. Beendhi's contribution is shown below.
Beendhi's contribution to Balanced Ecosystems
Beendhi uses 170 different organic ingredients for its 26 different recipes. It often introduces farmers to new ingredients, thereby enhancing biodiversity and soil quality.

Beendhi sells 250-gram packaged products or in bulk sales which means retail customers can buy the exact amount they want. This not only reduces food waste but also the use of packaging. In 2019, 64% of Beendhi's total sales was in bulk sales and it sold 426,000 packaged units.

Beendhi uses 100% recyclable materials for its packaged products.

Beendhi dehydrates most of its ingredients in the country of origin, thereby optimising the quantity it can transport.
Beendhi's contribution to a Healthy Society
In 2019, Beendhi supplied 4.8 million healthy and organic vegetarian meals in France.
All recipes are based on Ayurvedic principles that include herb and spice combinations known for their high nutritional value
Most of Beendhi's recipes have an A grade Nutri-Score. The goal is for all recipes to have an A score by the end of 2020.
Beendhi actively engages with consumers to create awareness about healthy and sustainable diets through marketing campaigns and social media (25,000+ followers).
Beendhi's contribution to Inclusive Prosperity
Beendhi works with 13,300 small-scale organic certified farmers in India, Sri Lanka, France and Italy who receive fair and prompt payment.
All spices and herbs sourced from outside Europe are certified fair trade. Although its suppliers in France and Italy do not have a fair trade certificate, Beendhi makes sure that farmers get their fair share of the profit margin.
Beendhi often introduces farmers to new high value ingredients that generate a higher margin for the farmers.
In 2019, flooding in India damaged many farmers' harvest. Beendhi compensated all their farmers for their losses.
Beendhi is one of the investments of Triodos Food Transition Europe Fund. Discover in the 2019 Impact Report how the fund aims to accelerate the transition to a sustainable food and agriculture system. The report also highlights the other investments in portfolio.