DO-IT's core values are to treat people and planet fairly and positively influence the way food is produced, distributed and consumed. DO-IT supports over 10,000 organic farmers around the world and had a revenue of EUR 90 million in 2020. The company aims to become a B-Corp in 2021.
Core Impact Indicators (data as per year-end 2020)


Goal

Provide organic and nutritious food

Conscious use of resources

Support smallholder farmers


KPIs

385 tonnes
of organic products sold

95%
packaging of non-liquid products is biodegradable

10,000
organic farmers supported


SDG
Towards ecologically and socially resilient food systems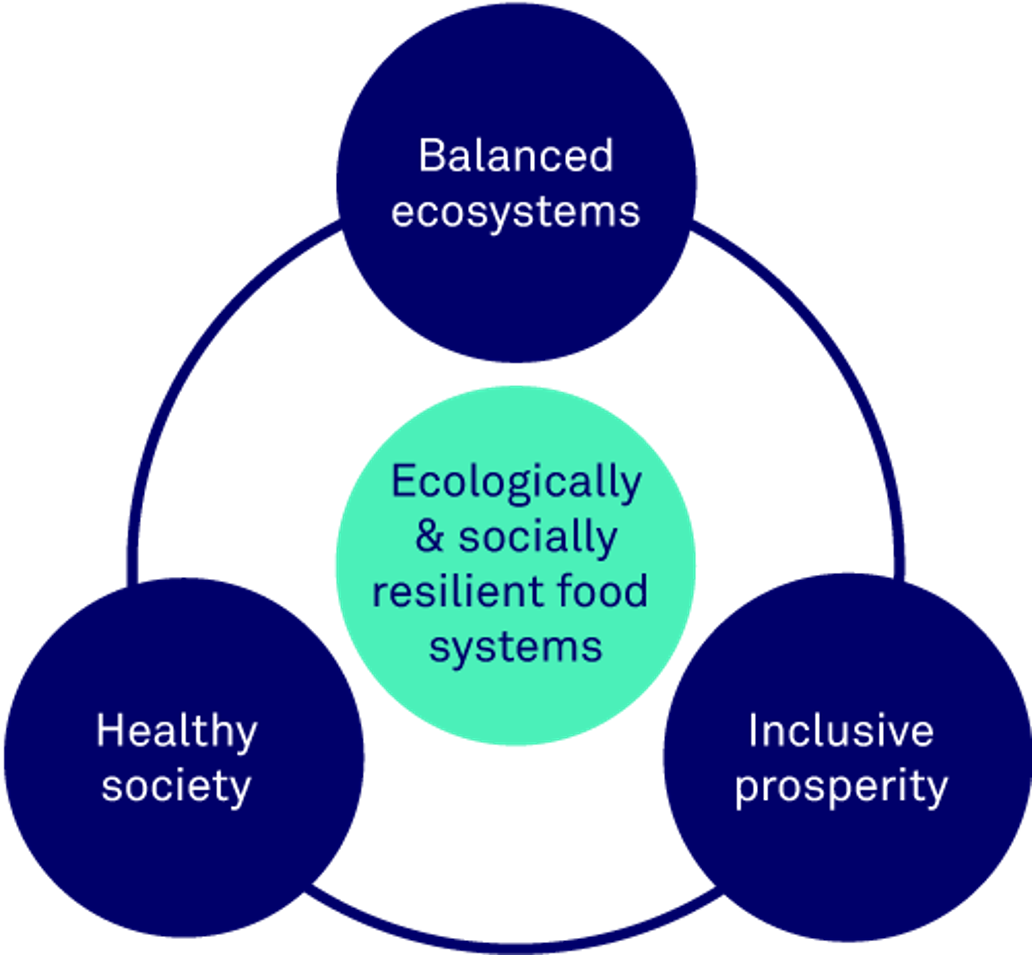 Triodos Food Transition Europe Fund believe that food and agriculture systems should deliver healthy nutrition for all, without damaging the natural systems they depend on, and deliver inclusive prosperity for those active in the food and agriculture chain.
The portfolio companies the fund invests in must contribute to these pillars – balanced ecosystems, healthy society, and inclusive prosperity – that contribute together to ecologically and socially resilient food systems. DO-IT's contribution is shown below.
DO-IT's contribution to Balanced ecosystems
With its commitment to deliver organic products which are good for people and planet, DO-IT constantly strives to reduce its ecological footprint across the value chain.
DO-IT contributes to healthy soil and balanced ecosystems by encouraging farmers to adopt healthy practises like crop rotation, rice intensification systems and other scientifically backed methods which increase ecological capital.

DO-IT actively manages its waste streams by using compostable packaging for 95% of its solid products, and through separation of waste.

The consumer brands by DO-IT aim to have 100% biodegradable packaging.

Besides adopting a new policy to only use hybrid and electric company vehicles in the future, the company also focuses on reducing energy consumption by using LED lights, motion detective light switches in the warehouse and automation of heaters to reduce gas consumption.

DO-IT only partners with transporters with clean fleet to reduce GHG emissions during transport.

The company actively lobbies for zero percent VAT on organic food and additional taxation on fertilisers and pesticides to reduce the price difference between organic and conventional food.



DO-IT's contribution to a Healthy society
An essential part of their business practises, DO-IT aims to provide consumers with a reliable and affordable supply of organic food through various distribution channels.
The company promotes a plant-based diet by offering a variety of organic, pre-processed plant-based protein ingredients for meat alternative manufacturers.
DO-IT innovates to reduce the salt content of its consumer brand products compared to similar offerings in the market.
DO-IT is BRC and Riskplaza certified. BRC standards ensure that manufacturers fulfil their legal obligations and provide safe and quality products to consumers. Riskplaza is the foundation for Quality Assurance and Risk Management in food at suppliers' sites.
DO-IT's contribution to Inclusive prosperity
With a commitment to improve farmer lives, DO-IT has forged long-standing relationships with exporters and producers globally.
By volume, 47% of DO-IT products are sourced from emerging economies where the company engages in fair pricing practices to stimulate the transition towards organic farming.
DO-IT also strives to be an inclusive employer and attract a diverse work force who are compensated above industry benchmarks.
Ranging from providing educational assistance to infrastructural support, DO-IT collaborates with partners globally to improve farmer welfare.
The company has a CSR budget focused at facilitating the transition to organic farming practises and improving the living standards of farmers in developing countries.
DO-IT participates in a project in Uganda, which supports 25,000 smallholder farmers to increasing their net farm income by doubling their sesame and soy yields.
DO-IT partnered in a project aimed at improving the living standards of rice producers in Asia by using technology to inform farmers about better farming and marketing practises, so that they can make informed decisions. Under this project, they also enable transparency by using blockchain technology to inform consumers about the origin of the products.

DO-IT is one of the investments of Triodos Food Transition Europe Fund. Discover in the 2020 Impact Report how the fund aims to accelerate the transition to a sustainable food and agriculture system. The report also highlights the other investments in portfolio.