COVID-19 has been a significant setback for Ecoffee Cup, with most bars, restaurants and shops closed around the world. When some cafes did reopen, many refused to accept reusable cups. Despite this setback, Ecoffee Cup continues to innovate and improve its product range. In 2021, it will reduce product packaging by 50%, resulting in lower resource consumption and lower GHG footprint during transport. Ecoffee Cup will also expand its range of products and materials.
Core Impact Indicators (data as per year-end 2020)


Goal

Reduction of waste from landfills

Conscious use of resources

Reduction of waste from landfills


KPIs

858 tonnes
of waste averted from landfills*

97.5%
biodegradable inputs used

100%
recyclable materals used in packaging


SDG
*an estimation based on cups sold in 2020
Towards ecologically and socially resilient food systems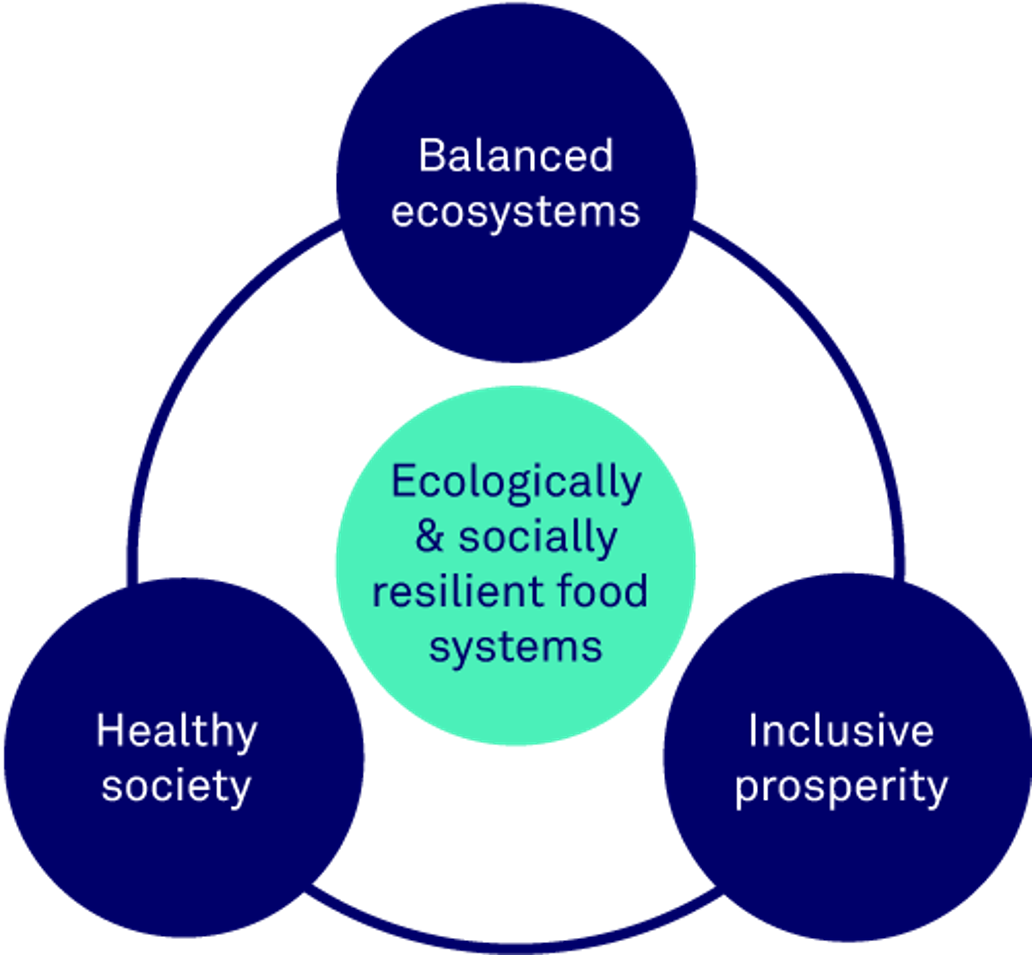 Triodos Food Transition Europe Fund believe that food and agriculture systems should deliver healthy nutrition for all, without damaging the natural systems they depend on, and deliver inclusive prosperity for those active in the food and agriculture chain.
The portfolio companies the fund invests in must contribute to these pillars – balanced ecosystems, healthy society, and inclusive prosperity – that contribute together to ecologically and socially resilient food systems. Ecoffee Cup's contribution is shown below.
Ecoffee Cup's contribution to Balanced ecosystems
With sales of 1.1 million cups in 2020, Ecoffee Cup has prevented a weighted average of 57 million single-use to-go cups from entering the post-consumer waste stream – assuming an Ecoffee Cup replaces two single-use cups per week by each customer.

According to global figures, the manufacture of paper-based single-use cups uses virgin wood pulp and requires the harvest 6.5 million trees annually. Using an Ecoffee Cup has had a significant positive impact on this figure, preventing around 890 tonnes of resource waste.

Ecoffee Cup uses a variety of plant-based materials for its products and continues to develop this to best meet changing environmental and regulatory priorities.

Ecoffee Cup is manufactured using upcycled waste materials. This helps reduce CO

2

emissions from seasonal stubble burn.

Ecoffee Cup offsets carbon emission from its global shipping. In 2020, this amounted to a total of 372 tonnes of CO

2

emissions.
Ecoffee Cup's contribution to a Healthy society
Ecoffee Cup has a global reach, giving eco-conscious customers in 35 countries the possibility to buy an alternative for single-use cups.
Ecoffee Cup has a social media following of 36,000 and uses this to increase customer awareness and engagement of single-use versus reusable cups.
Ecoffee Cup's contribution to Inclusive prosperity
Ecoffee Cup's production factory is SEDEX (SMETA Version 6) and BSCI certified, ensuring fair and transparent business practices.

Ecoffee Cup is one of the investments of Triodos Food Transition Europe Fund. Discover in the 2020 Impact Report how the fund aims to accelerate the transition to a sustainable food and agriculture system. The report also highlights the other investments in portfolio.