Dutch beer brewer Heineken is a good example of a company that understands the necessity of an energy transition from fossil fuels to renewable energy and also the economic advantages such a transition brings. Support from Triodos Renewables Europe Fund and Dutch renewable energy supplier SolarAccess made the project possible.
Power to solar
Since last year, Heineken's distribution centres in the Netherlands have been using solar energy. A total of 12,000 solar panels have been installed at eight sites across the country, generating a total of 3 megawatts (MWh) of power. The energy production of the panels matches the energy requirements of approximately 800 households. This renewable energy project was accomplished with Heineken's project partners SolarAccess and Triodos Renewables Europe Fund.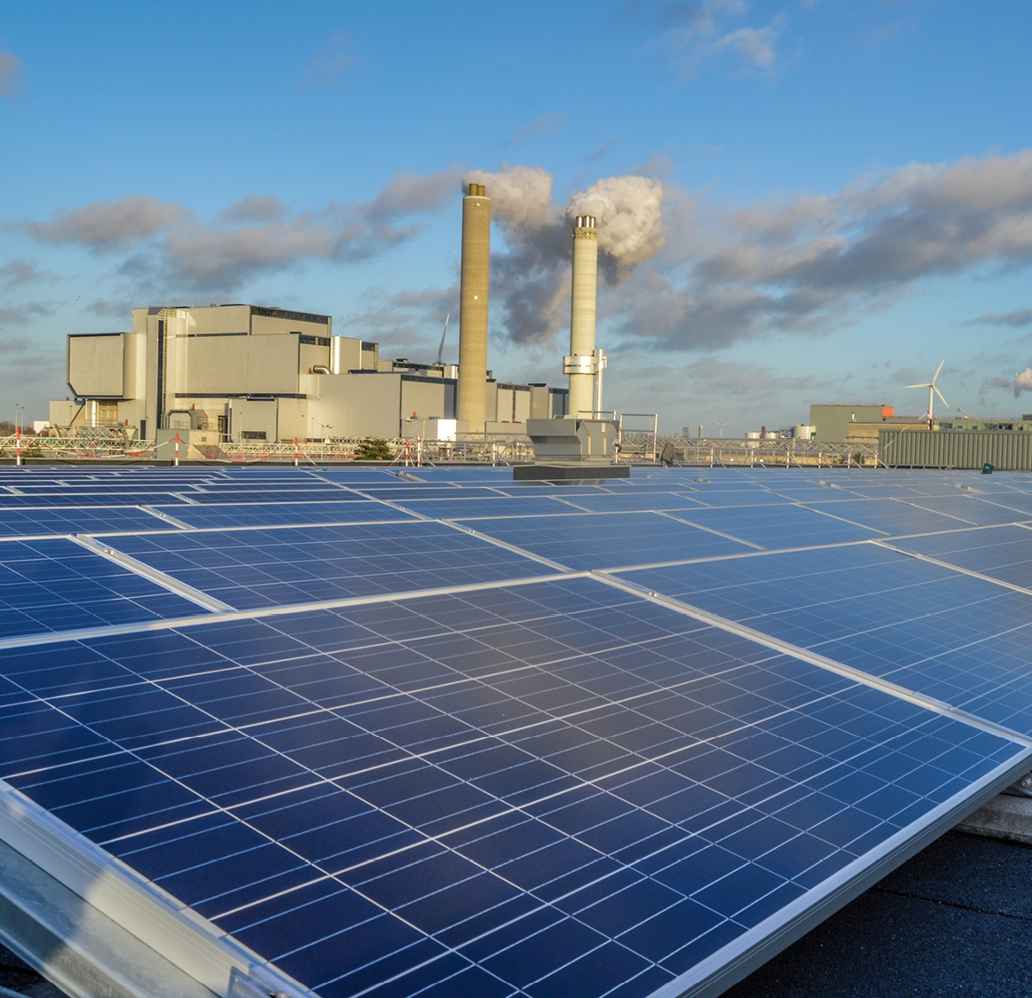 The installation of the solar panels fit in well with Heineken's ambition of achieving zero-emission transport for its catering distribution in, for example, Amsterdam, Rotterdam and Utrecht by 2020. Among other things, the energy generated by the solar panels recharges the 10 electric trucks that make deliveries in the Amsterdam and Rotterdam areas. The installation of the solar energy systems was another step towards Heineken's aim of becoming a climate neutral organisation. "We've been busy making Heineken even greener for quite some time. So last year when the opportunity of installing this solar energy project at our distribution centres came up, we grabbed it with both hands," enthuses Jeroen Corver, manager of Heineken Wholesale. "These solar energy systems allow us to take another big step towards our ambition of creating a climate neutral wholesale division." In addition to solar energy, Heineken Nederland also uses other sustainable energy sources, such as biogas from the water purification plants, hydropower and wind energy.
In December 2016, the solar project got a follow-up in Massafra, Italy, where another 2.3MWp solar PV production capacity was added on the roof of a Heineken brewery. Due to the location in the south of Italy the production will be relatively high, matching the annual electricity demand of approximately 1,850 households. The generated electricity will be used by the brewery. The entire solar project realises a reduction of 1,722 tons in CO₂-emissions.
Shared ambition
The projects in Italy and the Netherlands were made possible through collaboration with SolarAccess and Triodos Renewables Europe Fund.
SolarAccess is a Netherlands-based international developer and operator of solar power projects. Frans van Schoor, CEO SolarAccess: "With these investments we continue to further strengthen the partnership with Heineken and Triodos Renewables Europe Fund. This partnership fits with our strategy to contribute to a more sustainable world and to the reduction of the carbon footprint of our customers. We can offer a perfect solution to companies on a global scale. Such partnerships are the success factor for a more sustainable future."
Triodos Renewables Europe Fund financed the solar plants in Italy and the Netherlands. Vincent van Haarlem, fund manager of Triodos Renewables Europe Fund says: "Installing solar energy systems on the roofs of the direct users of the energy generated improves energy efficiency and thus provides a concrete contribution to the sustainability of our energy supply. The projects also fit with our strategy to cooperate closely with long-term partners such as SolarAccess, with whom we have already realised several projects."
With the investment in Italy, Triodos Renewables Europe Fund has further diversified its geographical spread by adding a new country to its investment portfolio. The fund offers investors the opportunity to actively contribute to the growth of renewable energy production in Europe.