Farmy eliminated plastic packaging from its fruit and vegetables in 2020. By distributing products directly from the producer to the consumer, Farmy consciously manages resources and avoids food waste. Moreover, Farmy delivers in environmentally friendly electric trucks to reduce CO2 emissions. Farmy aims to become a B-Corp in 2021.
During 2020, Farmy grew by 175%. It started to provide contactless delivery as a safety measure and introduced masks and other safety precautions during delivery. At the height of the pandemic, when the delivery slots were heavily booked, Farmy introduced additional delivery slots to cater for at risk groups in emergency situations.
Core Impact Indicators (data as per year-end 2020)


Goal

Reduce GHG emissions

Empower communities to build local food systems

Support small businesses

Conscious use of resources


KPIs

400 tonnes
CO2 emissions averted

90%
inputs sourced locally

1,400
small and medium producers supported

0%
food waste generated


SDG
Towards ecologically and socially resilient food systems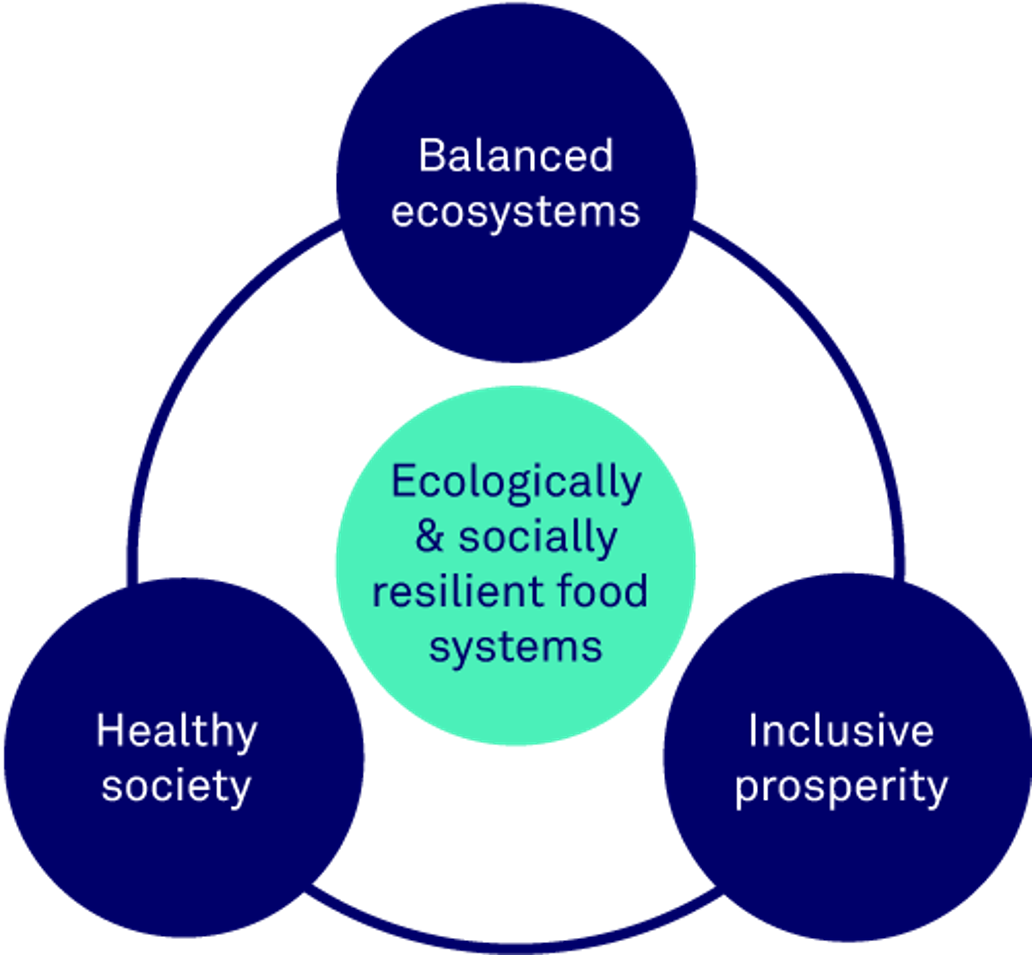 Triodos Food Transition Europe Fund believe that food and agriculture systems should deliver healthy nutrition for all, without damaging the natural systems they depend on, and deliver inclusive prosperity for those active in the food and agriculture chain.
The portfolio companies the fund invests in must contribute to these pillars – balanced ecosystems, healthy society, and inclusive prosperity – that contribute together to ecologically and socially resilient food systems. Farmy's contribution is shown below.
Farmy's contribution to Balanced ecosystems
Farmy is committed to lowering its environmental footprint by sourcing organic, local and seasonal produce, and delivering it in the most environment-friendly way.
By sourcing organic products from local agricultural supply chains, Farmy enables the transition towards sustainable farming practices which increase biodiversity, organic soil matter and microbial content.

Farmy customers saved around 400 tonnes of CO

2

, averaging 2.4kg CO

2

saved per order as verified by MyClimate and the ZHAW.

Producers had to completely stop the use of plastic or switch to biodegradable bags to list their products on Farmy.

No plastic has been used for fruit and vegetable delivery since February 2020.

Farmy is testing biodegradable materials to package fish and meat products.

Farmy switched to 100% green energy consumption in 2020.

The cooling cells in Farmy are programmed to switch off at night when empty to reduce GHG emissions and electricity consumption.

Farmy launched a new packaging concept made of natural materials which can be reused several times.

90% of delivery by Farmy is made using electric trucks which do not use active cooling.
Farmy's contribution to a Healthy society
Farmy focuses on offering fresh food to its customers by same day delivery as 'harvested'.
Over 70% products listed on Farmy's website are organic.
Goods delivered by Farmy retain more nutrients as they are up to five days fresher compared to supermarkets.
Organic meat and fish are proven to contain more omega-3 fatty acids, less cholesterol, and more antioxidants. They also possess lower risk of toxins, chemicals, growth hormones, and antibiotics, thereby improving health.
Products sold by Farmy hold 30 different certifications such as Demeter, MaxHavelaar, fair trade and Pro Specie Rara, ensuring the supply of consciously sourced goods.
Farmy's contribution to Inclusive prosperity
With a focus on transparency and supporting local food producers, Farmy has successfully connected consumers with verified local small and medium producers who list their produce on the Farmy website.
Farmy supports over 1,000 organic farmers and 1,400 small and medium producers from Switzerland.
Over 90% of products supplied by Farmy are locally produced.
It launched an affordable range of over 300 organic pantry products together with Dennree (the brand of Denn's Bio Supermarket).
Farmy supports local charities, such as ProSpecieRara, Schweizer Berghilfe and Schweizer Tafel who work towards preserving biodiversity, distributing food and improving living conditions for vulnerable people.

Farmy is one of the investments of Triodos Food Transition Europe Fund. Discover in the 2020 Impact Report how the fund aims to accelerate the transition to a sustainable food and agriculture system. The report also highlights the other investments in portfolio.