Groupe Natimpact's first acquisition was Naturgie, a producer of high quality (organic) jam. Naturgie is dedicated to increasing its organic offering and developing a range of products made from 100% locally sourced ingredients.
Core impact indicators (figures as per end of 2019)
Organic turnover
EUR 7.8 million
% organic turnover
57%
% locally sourced
23%
Number of organic companies on the platform
1
Volumes of organic products sold
1,263 tonnes
Towards ecologically and socially resilient food systems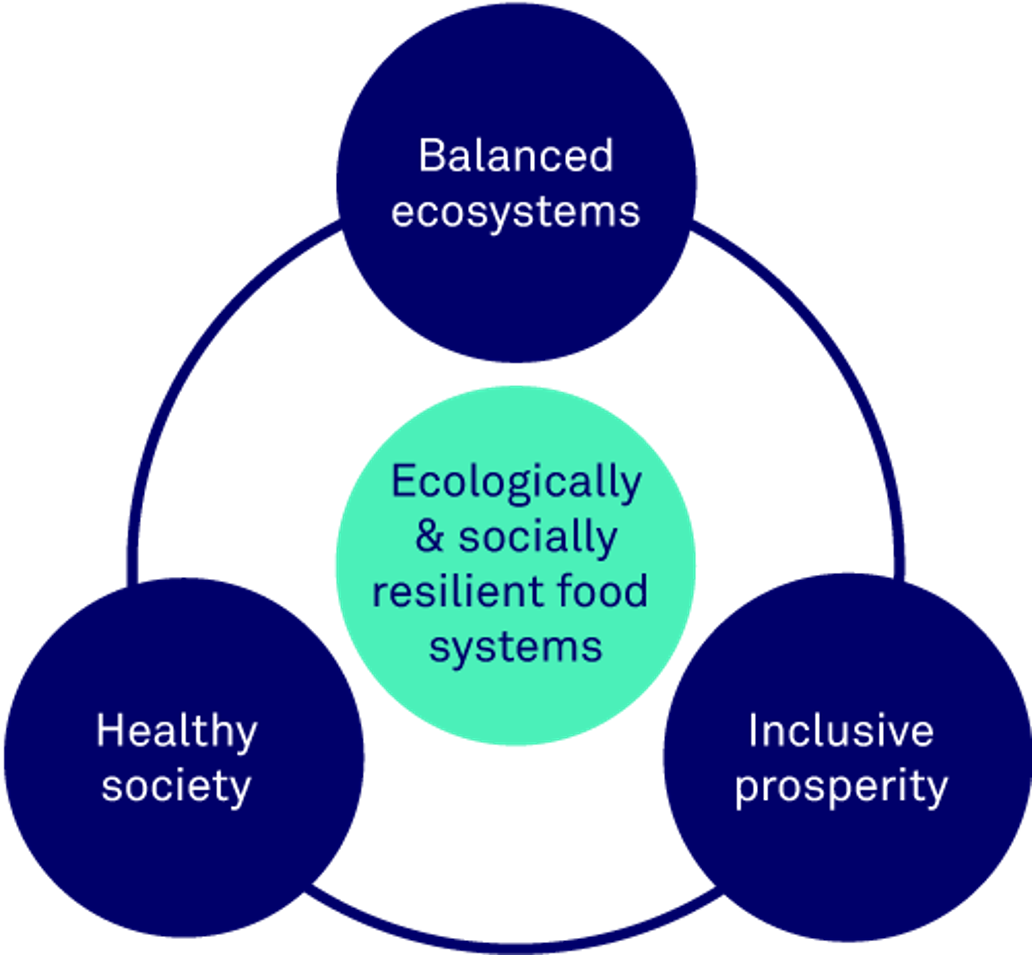 Triodos Food Transition Europe Fund believe that food and agriculture systems should deliver healthy nutrition for all, without damaging the natural systems they depend on, and deliver inclusive prosperity for those active in the food and agriculture chain.
The portfolio companies the fund invests in must contribute to these pillars – balanced ecosystems, healthy society, and inclusive prosperity – that contribute together to ecologically and socially resilient food systems. Naturgie's contribution is shown below.
Naturgie's contribution to Balanced Ecosystems
Groupe Natimpact's focus on the transition towards organic consumption contributes to a reduced use of pesticides and herbicides which improves soil quality and biodiversity. Through Naturgie, the consortium achieved:
a turnover of 1,263 tonnes of organic products

a 6% reduction in electricity consumption per kilogramme

a 13% reduction of gas consumption per kilogramme

a 18% reduction of water usage per tonne of production (to 23.6 m3 per tonne) through considerable investment in water treatment technology
Naturgie helps to mitigate climate change by replacing imported fruit with locally grown fruit in the supply chain, thereby reducing transport costs. The company recycles 53% of the waste it generates. The company's ambition is to further reduce energy consumption by 5% in 2020 and water usage by two thirds by 2022.

Naturgie's contribution to a Healthy Society
Naturgie has developed a low-sugar range which contains 37% less sugar than its regular jam.
Naturgie has a social media following of over 16,000 which it uses to raise awareness about sustainable and organic diets.

Naturgie's contribution to Inclusive Prosperity
Naturgie has a clear policy with respect to its suppliers, favouring quality and loyalty over price conditions.
The company supports local farmers in Brazil (organic sugar cane) and Mexico (organic agave syrup) through its main suppliers who are certified fair trade.

Groupe Natimpact is one of the investments of Triodos Food Transition Europe Fund. Discover in the 2019 Impact Report how the fund aims to accelerate the transition to a sustainable food and agriculture system. The report also highlights the other investments in portfolio.