Groupe Natimpact's first acquisition was Naturgie, the French leader in organic jam which aims to use 100% locally sourced ingredients from France. In 2020, Naturgie launched a range of 100% French fruits jams which it sells in specialist food shops, organic shops and groceries. The second company in its portfolio is Bovetti, an organic chocolate producer known for its innovative organic creations. Bovetti sells its bars, spreads and other flagship products in numerous organic and gourmet shops throughout France. In 2020, Bovetti invested in machinery to increase bean-to-bar production to support transparency and ethical practices in the supply chain.
Core Impact Indicators (data as per year-end 2020)


Goal

Increase availability of organic food

Support initiatives improving the agricultural system

Conscious use of resources


KPIs

1430 tonnes
of organic produce sold

60
organic farmers supported

> 96%
of packaging is recyclable


SDG
Towards ecologically and socially resilient food systems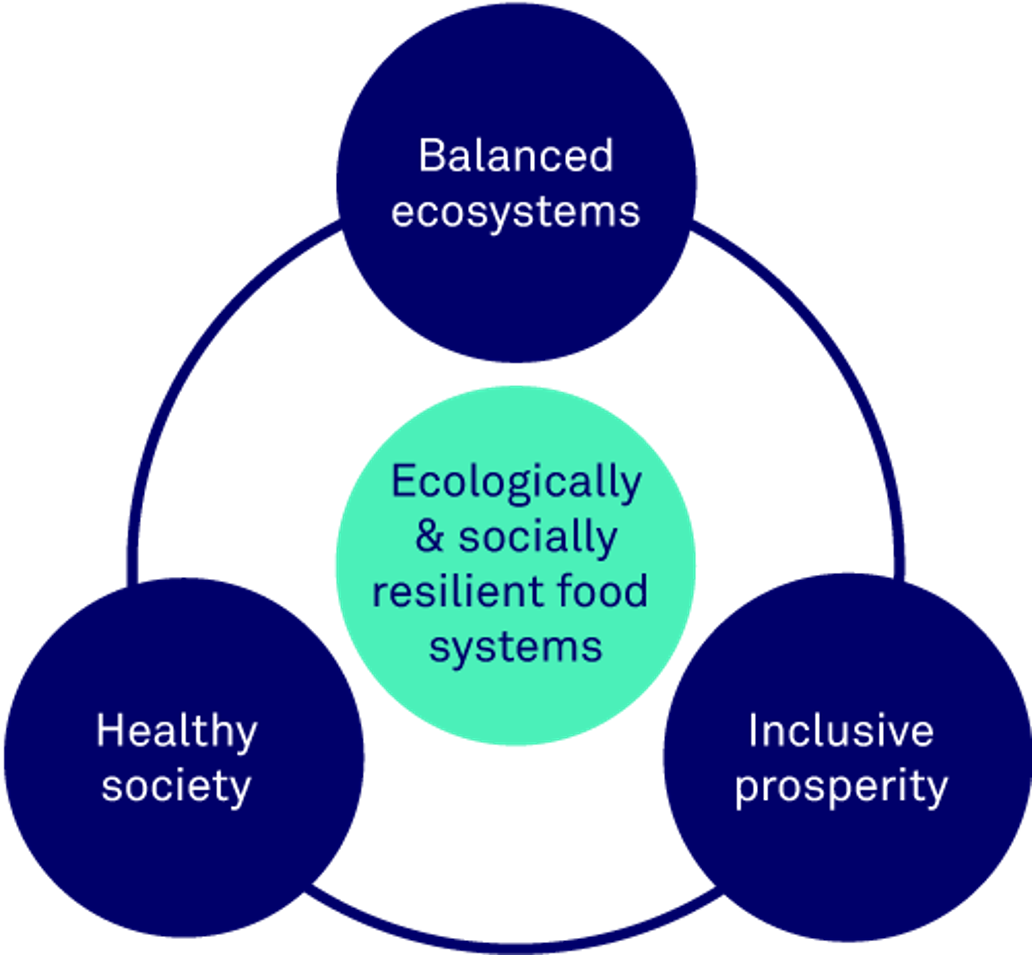 Triodos Food Transition Europe Fund believe that food and agriculture systems should deliver healthy nutrition for all, without damaging the natural systems they depend on, and deliver inclusive prosperity for those active in the food and agriculture chain.
The portfolio companies the fund invests in must contribute to these pillars – balanced ecosystems, healthy society, and inclusive prosperity – that contribute together to ecologically and socially resilient food systems. Groupe Natimpact's contribution is shown below.
Groupe Natimpact's contribution to Balanced ecosystems
Over 50% of Groupe Natimpact products are certified organic. By increasing the organic portfolio of products, it supports better farming practices and reduction of hazardous materials.

In 2020, Naturgie installed a closed-loop system which helps them treat and reuse water for operations. The new system significantly reduces energy consumption and increases water savings by approximately 26 million litres annually.

Bovetti reduces its water footprint by collecting rainwater and using it for sanitation and drinking purposes.

Naturgie already uses 100% recyclable packaging and an estimated 96% of Bovetti's packaging is recyclable. Bovetti aims to further reduce packaging waste by using biodegradable plastic.



Groupe Natimpact's contribution to a Healthy society
Groupe Natimpact sold 1,430 tonnes of organic products in 2020.
Naturgie products contain less sugar than conventional jams. They sell organic jam with no added sugar, using healthier fruit-based sugars. People with diabetes can also enjoy Naturgie's products.
70% of the cocoa used by Bovetti is organic.
By adopting a bean-to-bar approach, Bovetti has more control over production, and delivers better quality chocolate products to consumers.
Bovetti products have no added preservatives, flavourings or unsaturated fatty acids like palm oil. They also offer sugar free chocolate bars and spreads.
Bovetti consciously avoids lecithin in its products as it is hard to confirm its GMO-free status. Instead, it uses high-quality cacao butter.
Groupe Natimpact's contribution to Inclusive prosperity
Groupe Natimpact supports over 60 farmers through its operations.
Groupe Natimpact increasingly supports local organic supply chains by building long-term relationships with producers and encouraging them to transition towards organic farming.
Naturgie is the only French organic jam producer using 100% locally sourced ingredients for a range of products.
100% of Bovetti inputs are fair trade certified.
Bovetti is investing in machinery to increase bean-to-bar production. This promotes ethical practices across the supply chain by eliminating some intermediaries and allowing increased transparency and higher revenue share for farmers.
By forging long-standing and strong relationships with partners like Max Havelaar, Bovetti consciously selects cocoa suppliers who are compensated fairly.

Groupe Natimpact is one of the investments of Triodos Food Transition Europe Fund. Discover in the 2020 Impact Report how the fund aims to accelerate the transition to a sustainable food and agriculture system. The report also highlights the other investments in portfolio.