In 2019, Triodos Food Transition Europe Fund invested in HARi&CO to support the company with its growth ambitions.
Core impact indicators (figures as per end of 2019)
Organic vegetarian meals sold
4 million
% of locally sourced inputs
76%
Nutri-Score grade A*
100% of its products
# of organic farmers supported
542 smallholder farmers
*Nutri-Score is a logo that shows the nutritional quality of food products graded from A to E
Towards ecologically and socially resilient food systems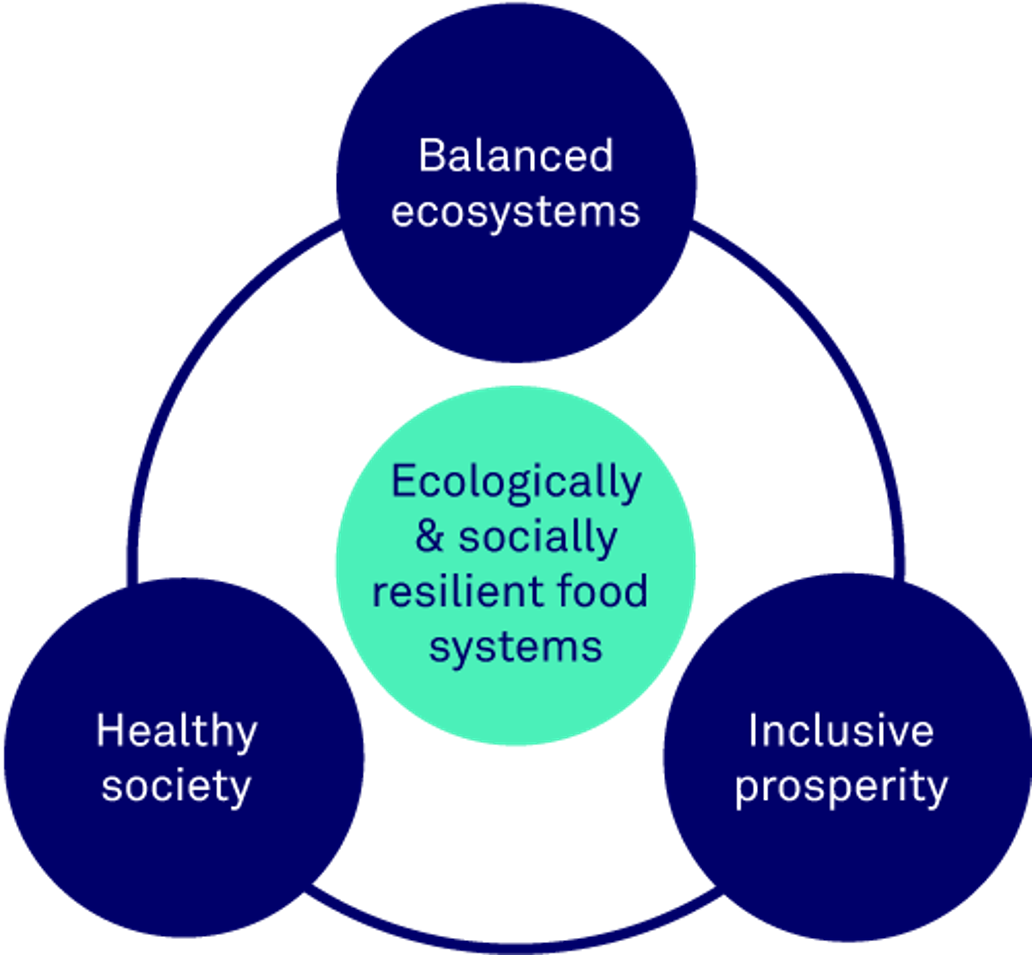 Triodos Food Transition Europe Fund believe that food and agriculture systems should deliver healthy nutrition for all, without damaging the natural systems they depend on, and deliver inclusive prosperity for those active in the food and agriculture chain.
The portfolio companies the fund invests in must contribute to these pillars – balanced ecosystems, healthy society, and inclusive prosperity – that contribute together to ecologically and socially resilient food systems. HARi&CO's contribution is shown below.
HARi&CO's contribution to Balanced Ecosystems
HARi&CO is committed to offering organic, plant-based, GMO free, preservative-free and additive-free products that have little processing and only use pulses and beans that require very little water for production.
All products are 100% certified organic.

HARi&CO contributed to healthy soils in 2019 by using more than 200 tonnes of beans and pulses that naturally enrich soils with minerals.

By promoting a plant-based diet, HARi&CO uses 52 times less water than similar meat products.

76% of all products sourced by HARi&CO come from France, minimising transport and GHG emissions.

In 2019, HARI&CO started to use PLA bottles (PLA stands for polylactic acid and is a plastic substitute made from fermented plant starch) for its soups and sold a total of 20,148.



HARi&CO's contribution to a Healthy Society
All HARi&CO products have little processing which preserves their nutritional value.
100% of products have a Nutri-Score grade A.
In 2019, HARi&CO had 31,000 active followers on social media, through which the company creates awareness and provides information about healthy and sustainable diets.
HARi&CO sells more than 50% of its products to school canteens, where it teaches school children about a healthy plant-based diets.

HARi&CO's contribution to Inclusive Prosperity
In 2019, HARi&CO collaborated with three farming cooperatives in France, who engage with 542 smallholder farmers.
The company builds long-term relationship with the farmers by offering three-year contracts on volume, thereby providing farmers with a stable income.

HARi&CO is one of the investments of Triodos Food Transition Europe Fund. Discover in the 2019 Impact Report how the fund aims to accelerate the transition to a sustainable food and agriculture system. The report also highlights the other investments in portfolio.