Despite the adverse conditions in 2020, Hari & Co's turnover grew at an impressive rate, and it deepened its commitment to impact. HARi&CO is looking at B-Corp certification. The company is also working towards producing Life Cycle Assessment reports for its products to better understand their environmental impact.
Core Impact Indicators (data as per year-end 2020)


Goal

Provide healthy and nutritious food

Reduce GHG emissions during transport

Support initiatives improving the agricultural system

Contribute to farmer welfare


KPIs

4.07 million
organic vegetarian meals equivalent sold

85%
Inputs sourced locally

542
Organic farmers supported

4%
Increase in farmer revenue


SDG
Towards ecologically and socially resilient food systems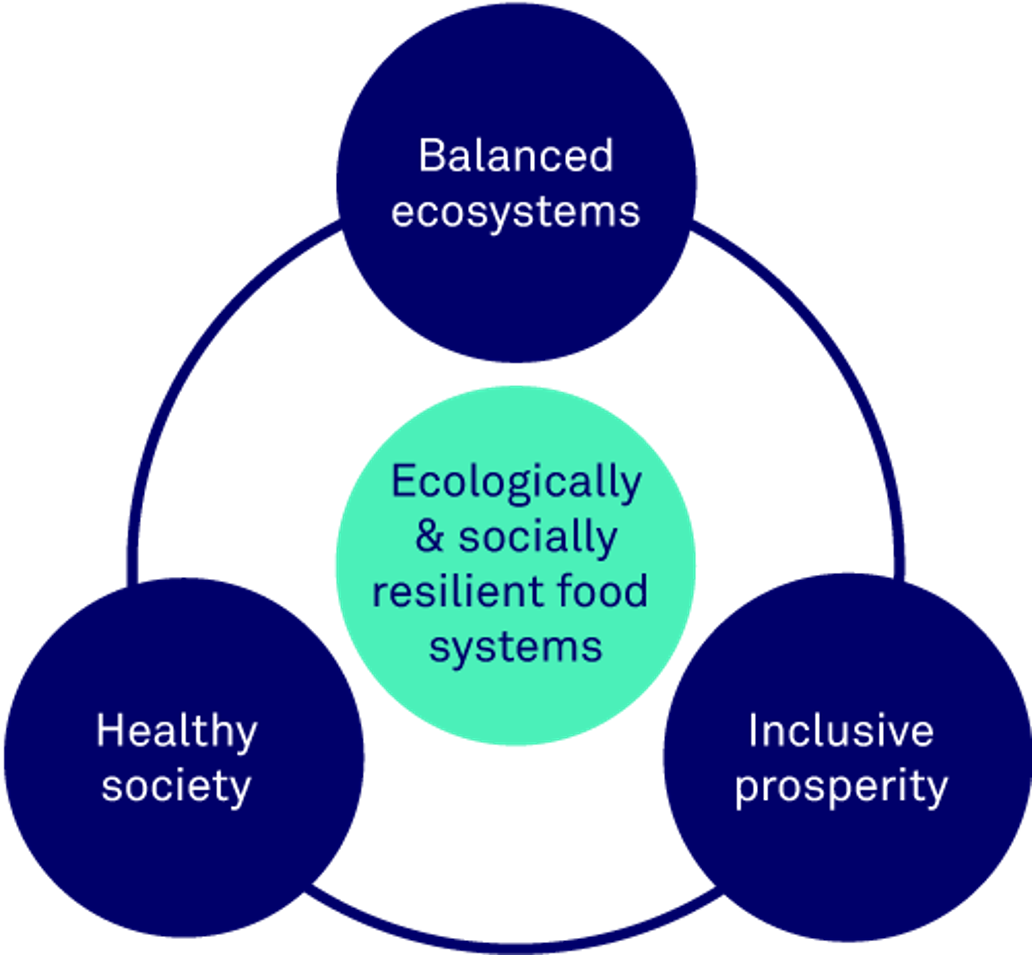 Triodos Food Transition Europe Fund believe that food and agriculture systems should deliver healthy nutrition for all, without damaging the natural systems they depend on, and deliver inclusive prosperity for those active in the food and agriculture chain.
The portfolio companies the fund invests in must contribute to these pillars – balanced ecosystems, healthy society, and inclusive prosperity – that contribute together to ecologically and socially resilient food systems. HARi&CO's contribution is shown below.
HARi&CO's contribution to Balanced ecosystems
HARi&CO is committed to offering organic, plant-based, GMO free, preservative and additive free products with as little processing as possible to create healthy and tasty meals.
By making 100% certified organic products, HARi&CO is supporting more sustainable farming practices which reduce use of harmful materials while increasing carbon sequestration.

HARi&CO carefully selects beans and pulses which both enrich the soil with nitrogen and minerals and require very little water for production.

Water usage in production is reduced by up to 10 times by using pulses compared to meat products,

Over 800 hectares of organic farmland was cultivated to provide raw materials for production.

85% of all ingredients used are produced in France, minimising transport emissions.

HARi&CO product packaging uses 73% recyclable materials.



HARi&CO's contribution to a Healthy society
HARI&CO follows minimal processing to preserve the natural nutritional value and fibres of plant-based produce.
100% of its products have a Nutriscore A which is the highest nutrition grade.
HARI&CO uses natural ingredients like raw lentils and chickpeas which improves health by providing fibres, vitamins, and amino acids. Most competitors use isolate protein.
HARi&CO sells more than 50% of its products to school canteens, where it focuses on educating school children about a healthy plant-based diet.
Partner in 'Lundi Vert' ('Green Monday') campaign in France which encourages dropping meat and fish from the menu once a week.
HARi&CO's contribution to Inclusive prosperity
With a focus on supporting local economy, HARI&CO has taken the initiative to develop a local and organic agricultural chain.
In addition to its current collaboration with 542 farmers, HARI&CO works with local farmers near their production facility in France to grow and source beans and pulses to revive the local economy.
The farmers' income as a percentage of turnover increased by 4% compared to 2019.
The company builds long-term relationships with the farmers by offering three-year contracts on volume, thereby providing farmers a stable income.

HARi&CO is one of the investments of Triodos Food Transition Europe Fund. Discover in the 2020 Impact Report how the fund aims to accelerate the transition to a sustainable food and agriculture system. The report also highlights the other investments in portfolio.