The company sells its products under four different brands: Naturfrisk and Macarn for the soft drinks, Ørbæk for the beers and Nyborg Distilleri for the distilled products.
Core impact indicators (figures as per end of 2019)
Liters organic beverage sold
2.6 million
% organic offering
100%
Towards ecologically and socially resilient food systems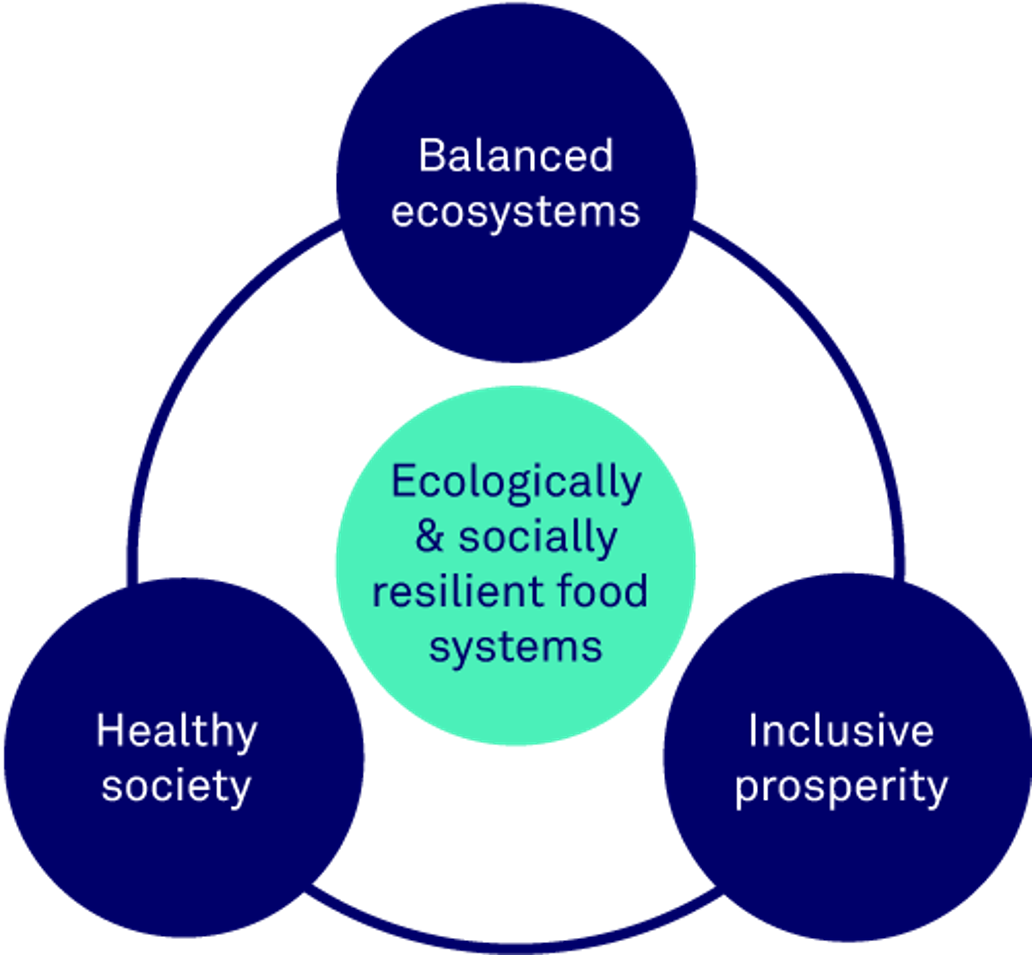 Triodos Food Transition Europe Fund believe that food and agriculture systems should deliver healthy nutrition for all, without damaging the natural systems they depend on, and deliver inclusive prosperity for those active in the food and agriculture chain.
The portfolio companies the fund invests in must contribute to these pillars – balanced ecosystems, healthy society, and inclusive prosperity – that contribute together to ecologically and socially resilient food systems. Naturfrisk's contribution is shown below.
Naturfrisk's contribution to Balanced Ecosystems
Naturfrisk was founded with the aim to offer an organic, natural and pure alternative to the soft drinks from the large soft drink companies. This means that there are no added preservatives, artificial colours and flavours.
2.6 million liters of organic beverage sold.

43% organic soda under the brands Naturfrisk and Macarn
38% organic beer under the Orbaek brand
19% other organic drinks including smoothies, juices and spirits

All raw materials are – when possible – sourced in Denmark.
In 2019, Naturfrisk started the process to implement a CO2 recovery system in its factory, which means that the CO2 generated by the brewing process will be used to to produce the soda drinks.

Naturfrisk's contribution to a Healthy Society
In 2019 Naturfrisk introduced an alcohol-free beer and whiskey.
Naturfrisk has over 11,000 on social media.
21% of its products contain ginger, which is associated with many health benefits.


Naturfrisk is one of the investments of Triodos Food Transition Europe Fund. Discover in the 2019 Impact Report how the fund aims to accelerate the transition to a sustainable food and agriculture system. The report also highlights the other investments in portfolio.