Naturfrisk improves its environmental impact by using ingredients grown without pesticides or chemicals. In 2020, the company improved production efficiency, reduced its CO2 footprint and increasingly moved towards sustainable packaging. Further improvements are planned for 2021. Naturfrisk is increasing its use of locally sourced raw materials and has made some key decisions this year to localise its supply chain.
At the beginning of the pandemic, Naturfrisk used its facility to produce hand sanitisers and donated them to hospitals. It also donated beverages to staff at Odense Hospital during the first wave of the pandemic. During 2020, Naturfrisk organised virtual testing events for people with muscular dystrophy.
Core Impact Indicators (data as per year-end 2020)


Goal

Provide organic beverages

Stimulate local economy

Conscious use of resources

Provide healthier alternatives


KPIs

4.7 million
litres of organic beverages sold

55%
Inputs sourced locally

90%
packaging is recyclable

178%
growth in sale of non-alcoholic beers



SDG
Towards ecologically and socially resilient food systems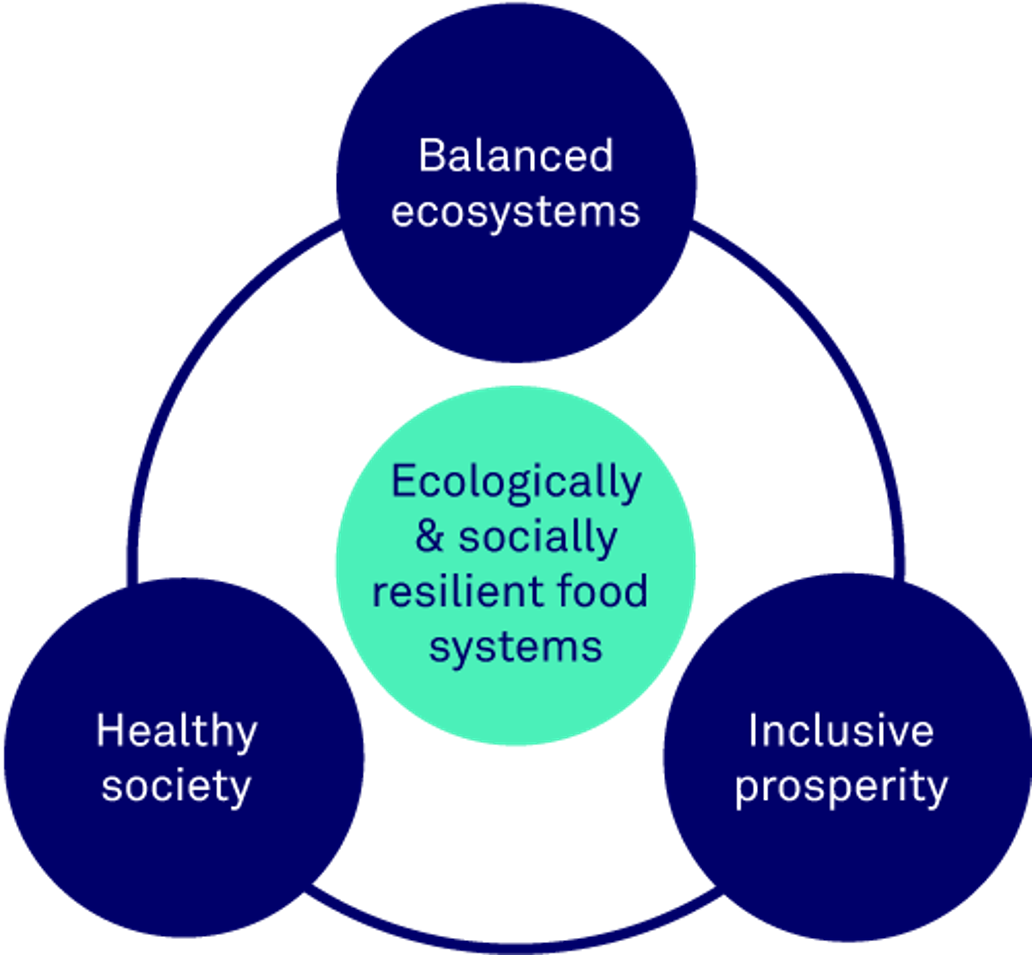 Triodos Food Transition Europe Fund believe that food and agriculture systems should deliver healthy nutrition for all, without damaging the natural systems they depend on, and deliver inclusive prosperity for those active in the food and agriculture chain.
The portfolio companies the fund invests in must contribute to these pillars – balanced ecosystems, healthy society, and inclusive prosperity – that contribute together to ecologically and socially resilient food systems. Naturfrisk's contribution is shown below.
Naturfrisk's contribution to Balanced ecosystems
By strictly following organic principles, Naturfrisk Group ensures that it produces the highest quality beverages.
In 2020, Naturfrisk sold 4.7 million litres of organic beverages, supporting the shift towards ecologically sound farming practices without the use of harmful pesticides and fertilisers.

90% of its packaging is recyclable.

Naturfrisk follows circular economy principles by using spent grains to produce biogas in a bioreactor. The leftover minerals and salts are used to fertilise crops which are later used for manufacturing organic drinks.

In 2020, it installed a CO

2

recovery system to use CO

2

released during fermentation to produce soft drinks. Naturfrisk recovers 50 tonnes CO

2

annually, which is equivalent to 11 vehicles driven for one year or 200,000 kilometres. It is looking to increase this capacity in 2021 by installing an additional CO

2

storage tank to recover 75 tonnes of CO

2

in total.

Renewable energy generated from windmills and biogas is used for operations.
Naturfrisk's contribution to a Healthy society
Natufrisk Group is committed to delivering delicious beverages to its customers by only using the highest quality ingredients. In 2020, sales of non-alcoholic beer grew by 178% compared to previous year.
By developing diversified brands, Natufrisk Group can offer organic beverages at both premium and more affordable prices.
Naturfrisk's contribution to Inclusive prosperity
With a strong focus on fostering long term relationships, Naturfrisk has evolved as a trusted partner for its organic partners over the years.
To stimulate the local economy, 55% of the ingredients used for manufacturing are sourced locally from Denmark.

Naturfrisk is one of the investments of Triodos Food Transition Europe Fund. Discover in the 2020 Impact Report how the fund aims to accelerate the transition to a sustainable food and agriculture system. The report also highlights the other investments in portfolio.