As well as an ongoing determination to develop products from 100% renewable raw materials, Naty ultimately aims to establish a 'cradle to cradle' concept for its products, including making them 100% home compostable.
Core impact indicators (figures as per end of 2019)
Number of diapers sold
90 million
Number of natural care products sold (in consumer packages)

1.7 million wipes
1.25 million femcare products
72,000 toiletries

% renewable inputs diapers
53%

Towards ecologically and socially resilient food systems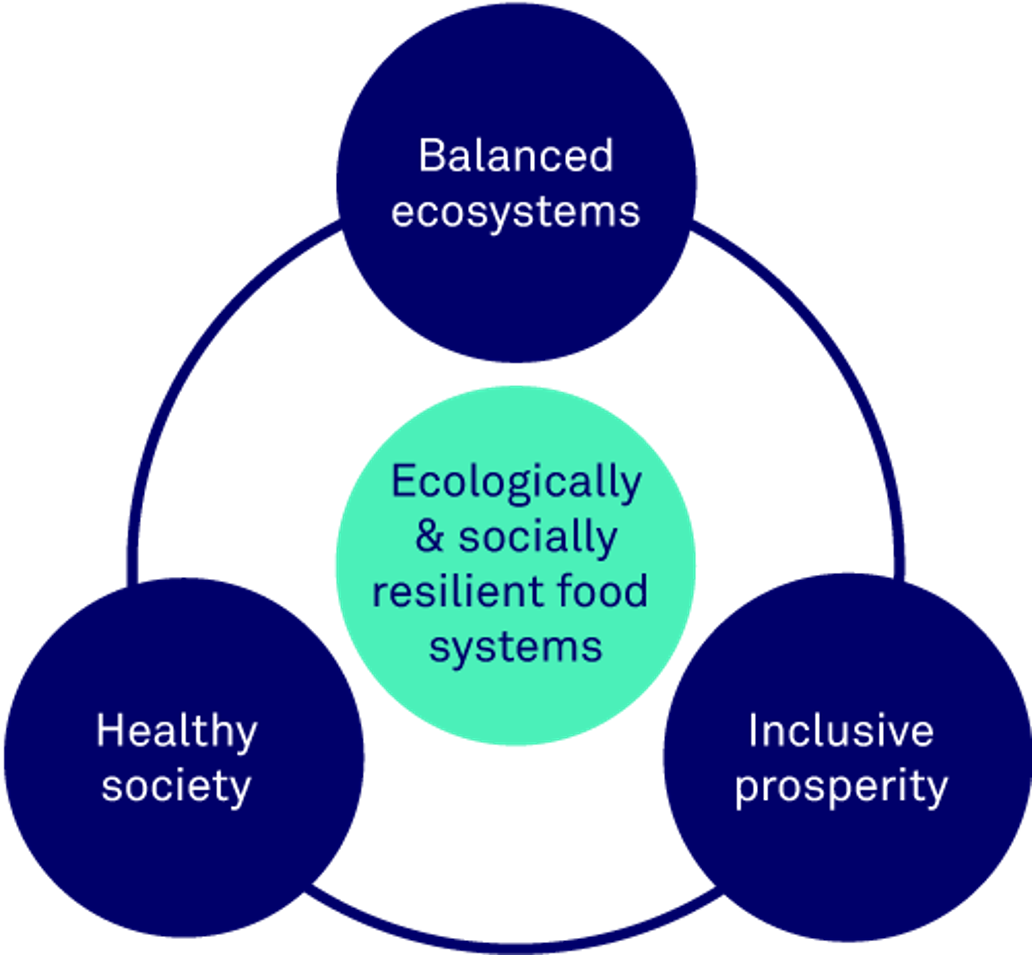 Triodos Food Transition Europe Fund believe that food and agriculture systems should deliver healthy nutrition for all, without damaging the natural systems they depend on, and deliver inclusive prosperity for those active in the food and agriculture chain.
The portfolio companies the fund invests in must contribute to these pillars – balanced ecosystems, healthy society, and inclusive prosperity – that contribute together to ecologically and socially resilient food systems. Naty's contribution is shown below.
Naty's contribution to Balanced Ecosystems
Naty's diapers consist of 53% renewable materials.

Naty's diapers are made of 30% biodegradable materials and the wet wipes are 100% biodegradable. The diapers are biodegradable in industrial composting plants.

77% of Naty's packaging is made from renewable materials that are recyclable.

By using renewable plant-based plastics, Naty avoided 400 tons of oil based plastic. This equals 2,000 tons of CO2 emissions avoided.

Naty holds the following certifications: OK biobased TUV Austria, OK compost TUV Austria, Ecocert, Vegan-label, Swedish Society for Nature Conservation, Oeko-Tex Standard 100 label and the pulp in the diapers is FSC certified.



Naty's contribution to a Healthy Society
All over the world – in 36 countries – Naty inspires and helps people to make eco-responsible choices for themselves, their children and the planet. Most important for Naty is to exclude chemicals from the diaper and femcare industry as it is harmful to nature and human health.
During 2019, Naty sold the following number of consumer packages: 90 million eco diapers, 1.7 million wet wipes, 1.25 million femcare products and 72,000 toiletry products.
Naty works with a network of active ambassadors (90,000+ worldwide) and a social media following of 120,000+ (Facebook and Instagram) to connect with consumers and increase awareness.

Naty is one of the investments of Triodos Food Transition Europe Fund. Discover in the 2019 Impact Report how the fund aims to accelerate the transition to a sustainable food and agriculture system. The report also highlights the other investments in portfolio.