Naty focuses on creating products that are made from renewable plant-based components and produced in a transparent and ethical way. Its wet wipes are certified for home composting and the company is working towards making all other products compostable too. Naty is leading its competitors with the proportion of plant-based and renewable products used. In addition, Naty transparently shares information about the materials it uses and how it sources them. and have a range of certifications to demonstrate this.
Core Impact Indicators (data as per year-end 2020)


Goal

Reduction of waste from landfills

Conscious use of resources

Conscious use of resources

Offer responsible products


KPIs

2,618 tonnes
of harmful waste averted from landfills

53%
renewable inputs in 'Eco by Naty' diapers

> 60%
recycled materials used in packaging

0%
nasty chemicals in products



SDG
Towards ecologically and socially resilient food systems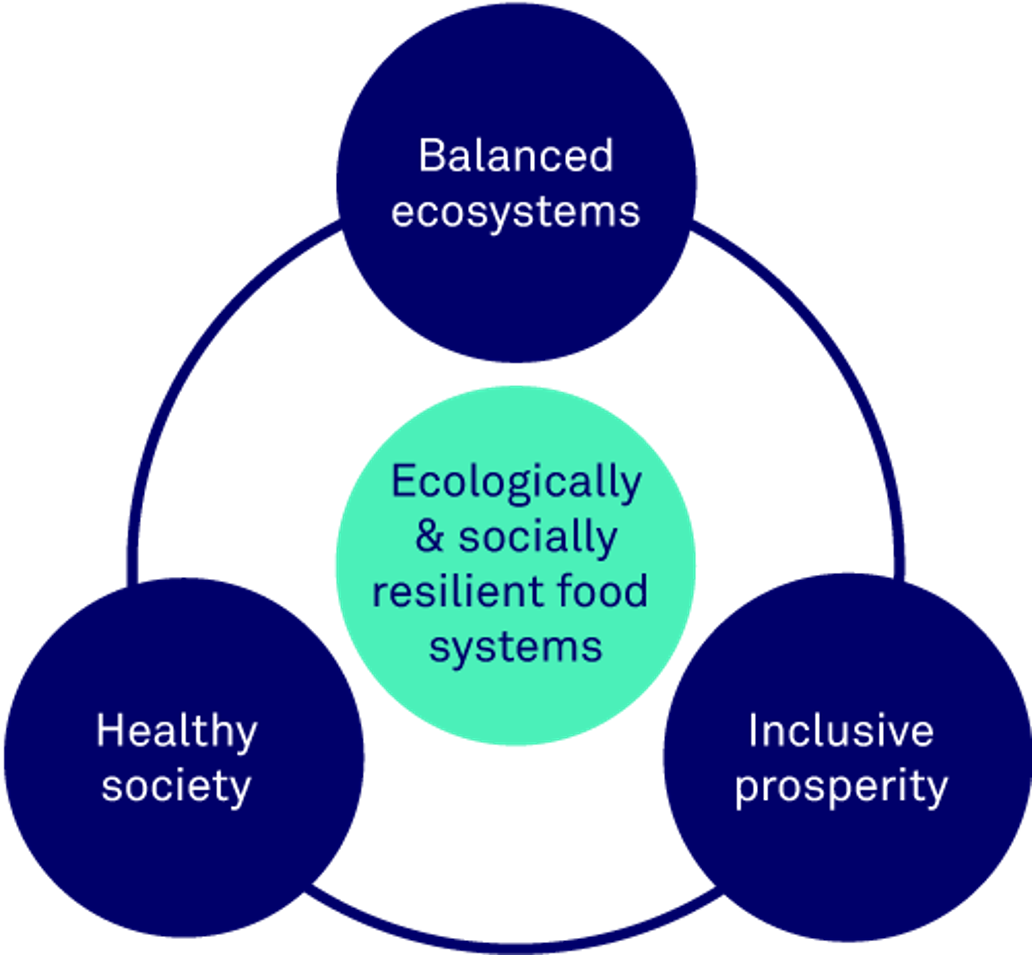 Triodos Food Transition Europe Fund believe that food and agriculture systems should deliver healthy nutrition for all, without damaging the natural systems they depend on, and deliver inclusive prosperity for those active in the food and agriculture chain.
The portfolio companies the fund invests in must contribute to these pillars – balanced ecosystems, healthy society, and inclusive prosperity – that contribute together to ecologically and socially resilient food systems. Naty's contribution is shown below.
Naty's contribution to Balanced ecosystems
Naty sold over 93 million eco diapers, 1.9 million wet wipes (consumer packages) and 1.1 million natural care products (consumer packages).

Naty's diapers consist of 53% renewable materials. 30% of the diapers are made of FSC certified wood pulp which can biodegrade within three to six months in industrial composting plants. Standard diapers on the market are largely made using oil-based materials and can take around 500 years to decompose in landfill.

Naty's diapers do not include chemicals used by conventional diaper manufacturers, so their products do not leach nasty chemicals even if decomposing in landfills.

The wet wipes are 100% biodegradable and suitable for home composting.

Naty contributed to averting 2618 tons of waste in 2020 thanks to these unique product components.

More than 60% of the packaging of 'Eco by Naty' and Naty Wipes are made from renewable materials, such as sugarcane plastic which can be recycled.

Naty holds the following certifications: OK biobased TUV Austria, OK compost TUV Austria, Ecocert, Vegan-label, Swedish Society for Nature Conservation, Oeko-Tex Standard 100 label. The pulp in the diapers is FSC certified.
Naty's contribution to a Healthy society
Naty excludes chemicals from their products that can cause harm to human health.
All Naty products are free of parabens, phthalates, mineral oils, PABA and DEA which helps to avoid allergies and toxins.
Naty has a global footprint and is currently operating in 32 countries. This helps to inspire people to make an eco-responsible choice for themselves, their children and the planet.
Naty has 125 thousand followers on social media and posts about the environmental and health benefits of buying Naty products.

Naty is one of the investments of Triodos Food Transition Europe Fund. Discover in the 2020 Impact Report how the fund aims to accelerate the transition to a sustainable food and agriculture system. The report also highlights the other investments in portfolio.