Core Impact Indicators (data as per year-end 2020)


Goal

Reduction of waste from landfills

Enable transition to circular solutions


KPIs

> 20 million
Units of hard-to-recycle plastic packaging replaced (approx.)

100%
of R&D budget spent on developing compostable packaging solutions


SDG
Towards ecologically and socially resilient food systems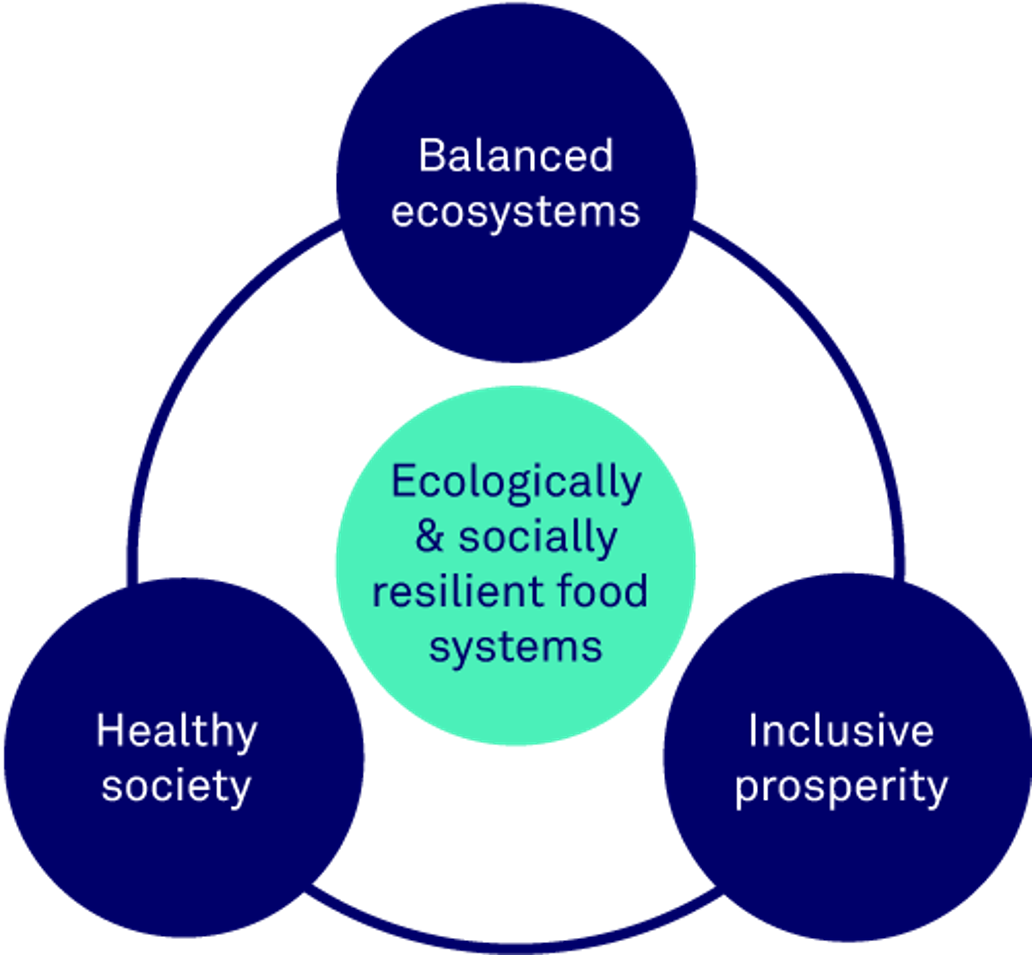 Triodos Food Transition Europe Fund believe that food and agriculture systems should deliver healthy nutrition for all, without damaging the natural systems they depend on, and deliver inclusive prosperity for those active in the food and agriculture chain.
The portfolio companies the fund invests in must contribute to these pillars – balanced ecosystems, healthy society, and inclusive prosperity – that contribute together to ecologically and socially resilient food systems. TIPA's contribution is shown below.
TIPA's contribution to Balanced ecosystems
TIPA's business model promotes the conscious use of resources and reduces waste generation by providing sustainable solutions to plastic packaging.
Over 80% of products sold in 2020 were home compostable, while all TIPA products are certified as industrially compostable.

In 2020, TIPA displaced over 20 million units of non-recyclable packaging.

TIPA actively seeks to maximise to usage of plant-based polymers in its solutions to reduce its dependency on finite fossil fuel resources and lower CO

2

emissions in comparison to conventional plastic.

TIPA launched a new product with increased bio-based content in 2020, demonstrating its continuous efforts to increase usage of renewable materials for its feedstock. In 2020, together with PerfoTec, TIPA launched a new product feature to show the significant shelf-life extension of various fresh produce when packaged with TIPA's materials with PerfoTec machinery.
TIPA's contribution to a Healthy society
TIPA actively increases awareness about sustainable alternatives to plastic packaging to facilitate the transition towards compostable packaging solutions.
The company increases awareness about replacing conventional plastic with more sustainable products on multiple platforms while engaging variable stakeholders ranging from regulators to industry to NGOs and end consumers
In 2020, TIPA employees participated in 42 events including shows, webinars and conferences to promote the transition to compostable packaging
TIPA's contribution to Inclusive prosperity
TIPA has 48% women in the workforce and 45% in management positions.
TIPA is one of the investments of Triodos Food Transition Europe Fund. Discover in the 2020 Impact Report how the fund aims to accelerate the transition to a sustainable food and agriculture system. The report also highlights the other investments in portfolio.