We spoke with the fund's manager Karel Nierop to talk about the highlights and how the fund is now looking to revolutionise new sectors by investing not only in social inclusion, but also in the food and energy transitions.
2019 performance overview
Set up in 1994 as an innovative vehicle to catalyse the microfinance sector, Hivos-Triodos Fund celebrated its 25th anniversary. The fund has since invested more than EUR 200 million in 50 countries and inspired a plethora of funds around the world. Fund Manager Karel Nierop is motivated by the fund's success and looks forward to investing in new frontiers.
In 2019, the fund sold its interest in Centenary Bank in Uganda, freeing up ample liquidity for reinvestment. The sale was a key achievement and demonstrates the success of its long-term investing approach and revolving fund model.
Nierop explains: "We were a shareholder in Centenary Bank for more than 21 years. It was very small then, but it's grown to become the second largest bank in Uganda. When it surpassed the size and phase of companies our fund wants to invest in, it became the right time to sell."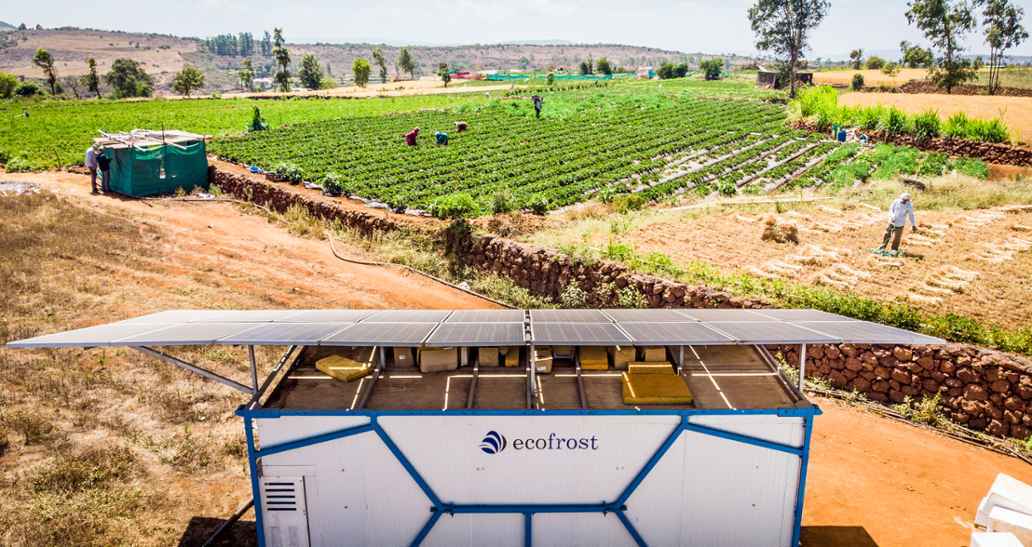 New strategic focus
Following the momentous and unprecedented transaction of selling Centenary Bank, Nierop says his prime goal became deploying the liquidity stemming from the sale. In doing so, he is taking the fund further in a new strategic direction.
"The fund was pioneer in the microfinance sector and quite revolutionary at the time it began. I think we are in a similar situation now, only we're not focusing on microfinance but on innovative early-stage companies in the sustainable food and renewable energy sectors and targeting specific subthemes." Nierop explains: "For renewable energy, we invest in off-grid solutions at household level or at the level of small and medium-sized enterprises (SMEs). For food and agriculture, it will be on the sustainable production side and value chain efficiency. Ideally it would be a combination of the two with financial inclusion as the enabler."
During the year Nierop delivered on the new approach with two investments. He tells: "Last year, we partnered with AlphaMundi Group and anchored a USD 21 million fund called AlphaJiri, which targets SMEs in sustainable agriculture and renewable energy. In February 2020, the fund made its first investment in SunCulture, a Kenyan-based technology company and leader in solar irrigation solutions for smallholder farmers."
Hivos-Triodos Fund again deepened its commitment to the new approach when in July 2019 it invested in Ecozen Solutions in India. Of the investment Nierop says: "In a lot of developing countries, around 40% of fresh food produced annually is wasted before it even gets to market. Ecozen develops portable solar cold-storage containers, and together with local investment partner Caspian, we helped digitise a cold-storage facility network called Lease-A-Cold-Room. It helps farmers rent space when they need it, prevents waste and allows the farmers to sell more. It is a great example on the nexus of energy, food and financial inclusion."
Why expand into new sectors?
Despite the strategic shift, Nierop tells that the fund continues to focus on improving the livelihoods of people in developing countries, and that now it wants to do it in a carbon neutral way.
"We want to invest in energy and in sustainable food systems because it's often the poorest people that don't have access to energy, and they're also often the ones who active in agriculture. At the same time the energy and agricultural sector produce more than 70% of global carbon emissions. We don't want to increase investments in something that causes climate change. Investing in renewable energy and sustainable agriculture can be part of the solution."
As a global fund, Hivos-Triodos Fund is currently active in 20 countries, but Nierop believes the new direction will open up opportunities in more regions: "I'd love to see the fund invest more in West Africa and Southern Africa. They're in an earlier stage in terms of development compared to East Africa or Latin America and the business environment is less mature. The need is there and so is the potential for impact."
Challenges and risk mitigation
Although the fund can draw 25 years' experience, Nierop knows that the new strategic direction isn't a path that will be travelled without challenges: "The risk associated with investing in early stage companies in these new frontiers is very real. So far so good, but we are keeping a very close eye on them. It's a volatile market and we are looking at new business models in sectors that don't really exist yet. Everyone is learning as they go."
So how does Nierop plan to mitigate the risks?
"We have patience and use practical judgement when exploring opportunities. There are lots of great ideas and good companies out there, but it's important not to be blinded by buzz words or get carried away with what appears to be hip and happening or what celebrities might be endorsing. It can overinflate a company's value. There's also a lot of subsidies and commercial investors that are paying positions that are not realistic, so it distorts the market."
"We look at a company's management and its business model in context of what we know about the market environments and the solutions people actually need. We also look for the owners to have a certain drive. They need to be passionate, but they also need to be realistic about what comes with running a company."
Nierop is confident that the fund's new direction will catalyse new markets and sectors in the same way it did for microfinance over the past 25 years.
"The fund is a frontrunner and people will always want food security and energy. We want to open up access to those things and improve people's lives. We have lots of experience to draw on and I believe we will revolutionise these new sectors the same way we did with microfinance."
Hivos-Triodos Fund and COVID-19
Since the global outbreak of COVID-19, several measures have been implemented to actively monitor local situations and respond quickly to the elevated risks. Although not all portfolio companies in the Hivos-Triodos Fund are negatively impacted by the COVID-19 crisis, the overall performance of the fund is affected. "At the same time, now perhaps even more than ever, our investments have the potential to truly make a difference to people in challenging circumstances."
For more related news and views, insights and economic outlooks regarding COVID-19, visit our dedicated COVID-19 pandemic page on our website.