Marije Vogelzang describes herself as an 'eating designer' because food as she states is already designed. Her focus, therefore, is on the act of eating and the cultural and educational component that goes along with it.
Artistic in nature and always inspired by food, her work serves as a way to show how food can connect us and inform us. Through her creative methods such as hosting a blind food tasting while simultaneously sharing nostalgic stories or by creating a vegan-eating session that demonstrates the future of our food system, she challenges what is considered 'the norm' in food.
To further her entrepreneurial endeavors, she recently received a loan from Triodos Cultuurfonds.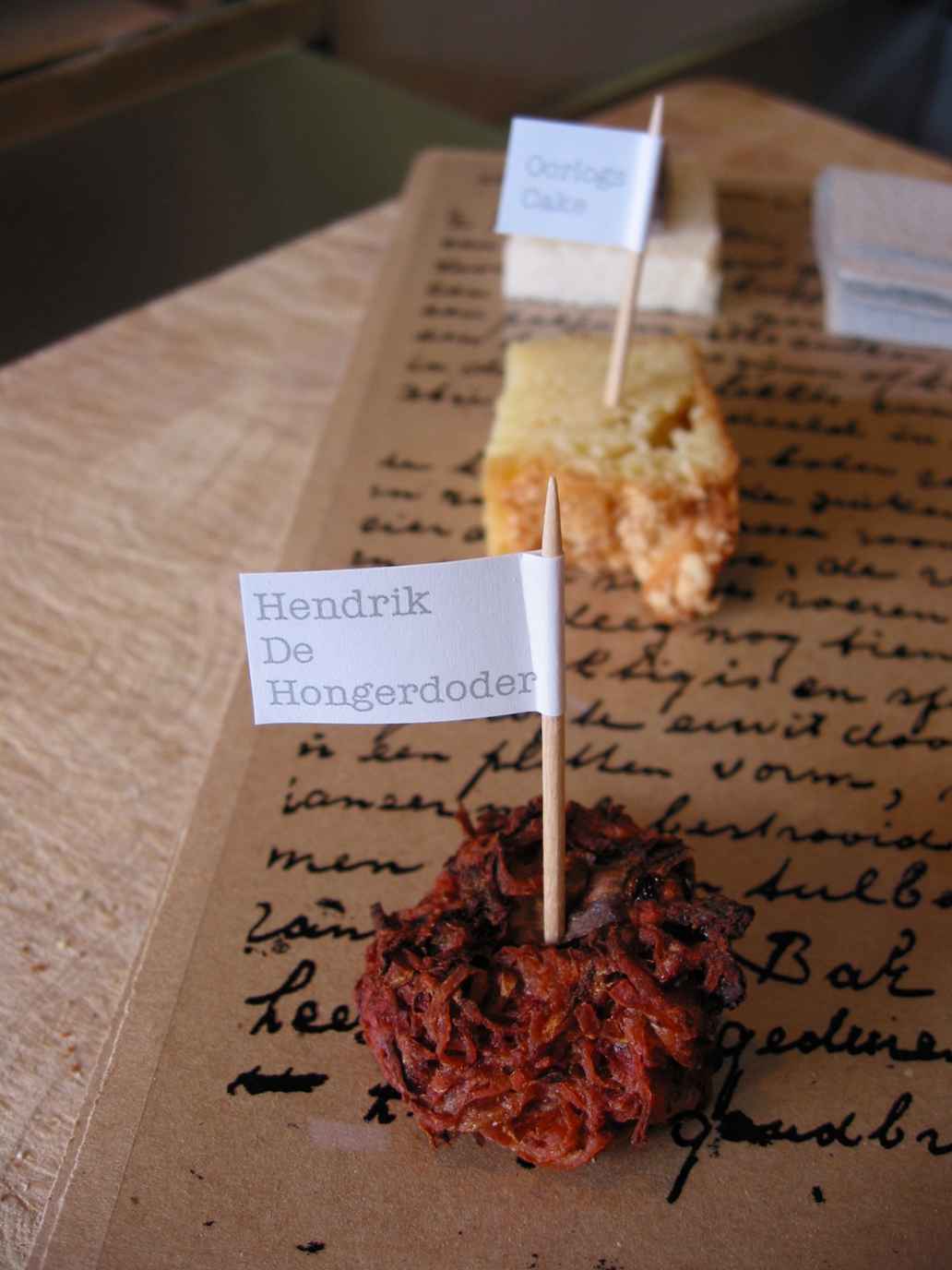 You are both an eating designer and an entrepreneur. What does this combination mean to you?
"My work is about the verb 'to eat.' I give form to an experience. If an artist creates a vase, he then has a tangible final product. For me, this is different as I can't take the results of my latest works to a new client. I had to learn how to sell myself. It's also difficult to grasp and in the beginning, I was frequently asked to do catering jobs. I'm not a caterer, but I did accept the work. It was an in-between phase in which I looked for ways to distinguish myself. In general, one achieves this by doing.
Where did your quest take you?
"My first design studio in Rotterdam was also a lunch café. I was able to 'try out' my designs on the public. Later, I opened a design studio and restaurant in Amsterdam. It taught me a lot, but after seven years, this was no longer particularly interesting from a creative point of view. Running a restaurant is a different kind of craft, so I sold everything and began working on my own again and from home. This was really liberating.
Can you give an example of what you do?
"During my studies, I designed a white funeral meal. In many countries, the colour of death is white, not black. I wanted to create a mourning meal that allowed people to take comfort from both the food and by eating together. While designing it, I discovered how impressive this kind of white table with only white dishes was. It gives you a feeling of serenity. I also noticed that the flavours of only white food go very well together, and they go well with the ritual of mourning. White ingredients are often mild in flavour, with some sharp and bitter tones. In essence, my work involves investigating how we can present food in different ways so that we can look at the world from a different angle. It all began with the white mourning meal."
Just recently, you purchased an old warehouse in the centre of Dordrecht. Triodos Cultuurfonds financed this premises. Entering into an arrangement with a bank is a considerable commitment. What does it mean for your artistic freedom?
"Financing gives me freedom. I used to work in an anti-squatting building. It's quite stressful because I was always on the verge of being booted out. I was constantly asking myself: How much am I going to invest in my venture? This property is my piggy bank. It still needs reconstruction but eventually I hope to get my pension from it."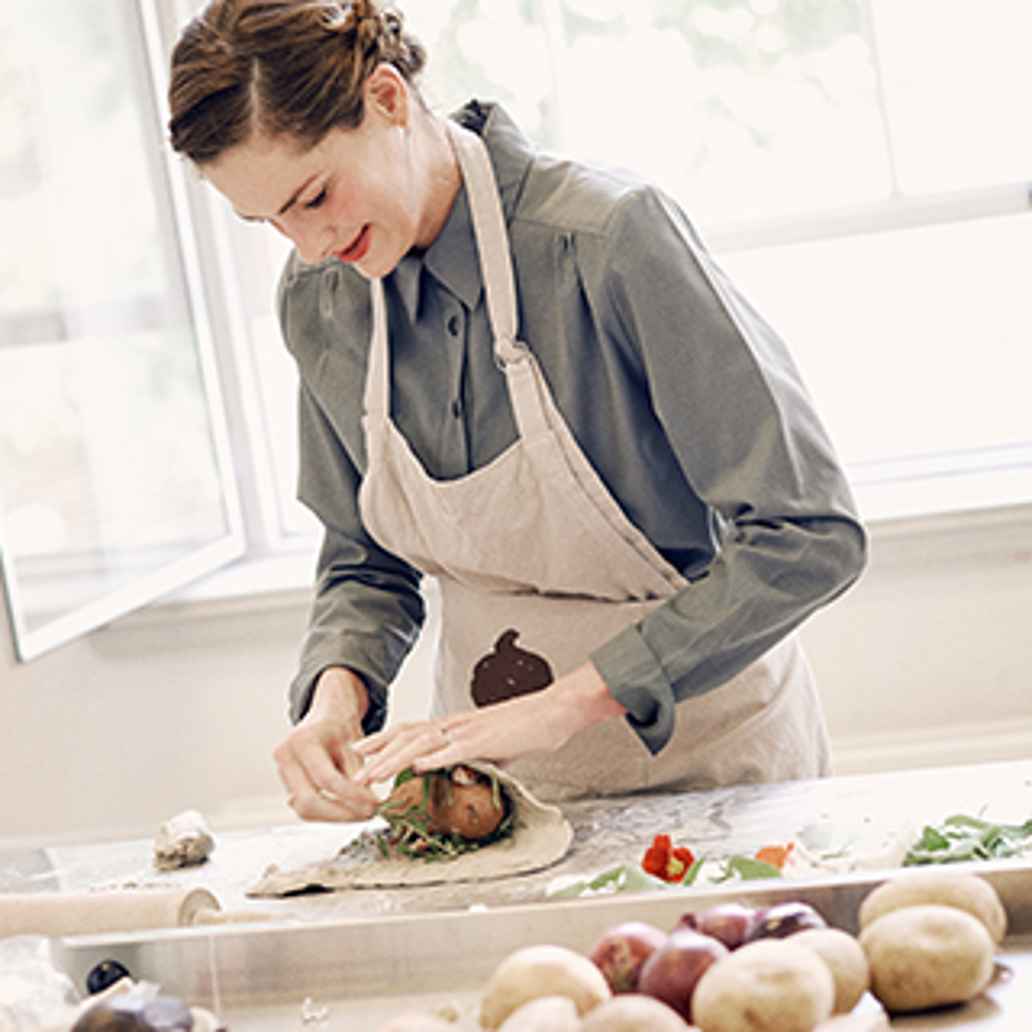 How do you see the future?
"I think it's important for all entrepreneurs to remain inquisitive. When I created my first food designs at the Design Academy, my tutors immediately highlighted the potential of my work. But I doubted whether I wanted to take food any further. It seemed to me to be such a limiting subject.
I've since come to realise that food is all-encompassing: it's the biggest economy in the world, it covers agriculture, waste streams, biodiversity, culture, rituals and the human body. Food is a necessity, but it also has a social context. I'm about to begin a new project and will work with a care facility for people with dementia. Can food mean something for them? For example, by stirring up emotions and memories? I find these kinds of collaboration with other disciplines inspiring. It makes me constantly discover new aspects to the subject of my work."
How would you like to inspire other entrepreneurs with your work?
"I want to make people aware of the value of food. Right after the Second World War, we wanted everyone to have access to good, sufficient and affordable food. That was a great idea and we made great progress; however, in doing so it seems to have reduced the value of food. We now find it normal that we live in an age of abundance and unfortunately, we waste a lot.
As part of my work, I ask the questions of how can we start to treasure the value of food again? How do you do that as a farmer, or a café owner, or work in a carrot peeling company? People are often very concerned about the healthy components of food, but I hope that my work will also get people to think in a positive and different way food within a wider, social context."
Photography by Ilja Keizer, Robert Eikelpoth