Two trends mutually reinforce each other: One is increased consumption of electric power because of the increasing number of heat pumps and electric vehicles. The other is the steadily growing production capacity of wind and solar power. As both trends coincide, greater flexibility in the energy supply is needed, to better match production and consumption of electricity. This can only be solved by installing storage facilities.
Constant energy supply
With the installation of a storage facility at Hartelkanaal wind park, green energy company Greenchoice will operate the largest installed energy storage system connected to an onshore wind farm in the Netherlands. The battery consists of 6 containerized energy storage units with pre-integrated batteries with a total storage capacity of 10 MW. The storage system will help provide flexibility in the energy system and create a more stable energy system. Surplus production is stored in the storage system and can be fed back into the local grid when needed. This way the turbines can continue operating even during times of low demand.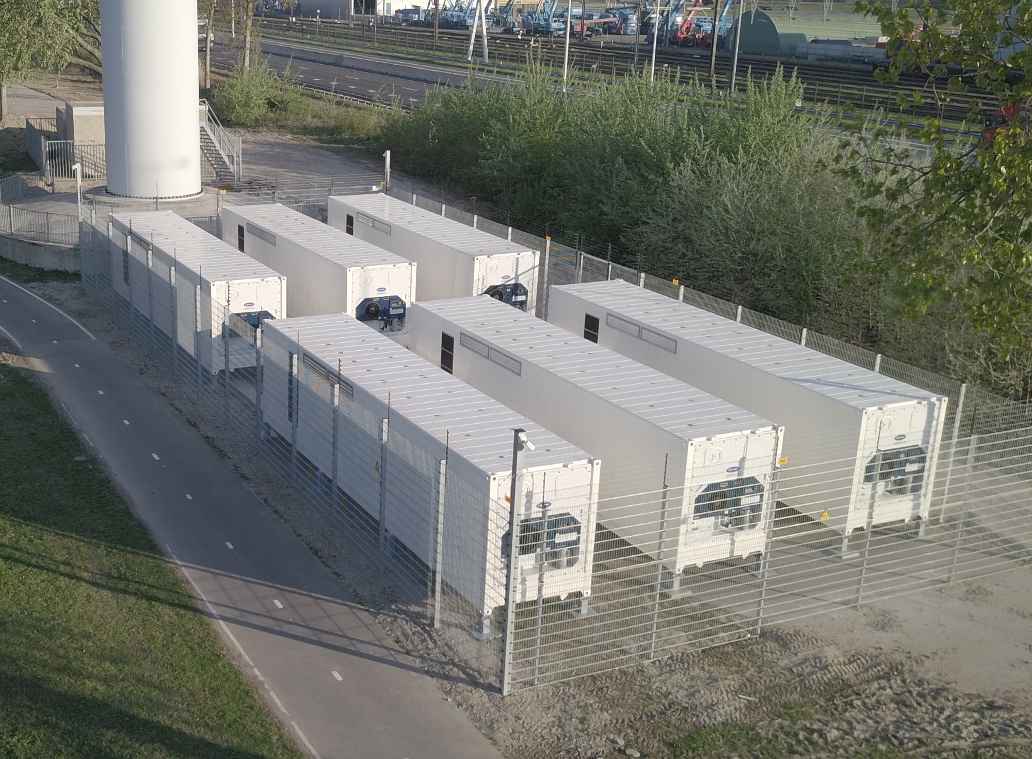 "Triodos Groenfonds' trust in the technology of this project is an important step in maturing the market for energy storage. If the pilot is successful, it proves that scaling up in the amount and size of energy facilities at wind parks is possible" says Maurice Koenen, Manager Sourcing & Portfolio Management at Greenchoice.
Hartelkanaal wind park is located near the port of Rotterdam. It consists of eight wind turbines that produce an average of 68 GWh per year. This is enough to supply around 18,000 households with green energy.
The project is co-financed by Triodos Groenfonds. It is a good example of the fund's broader focus on improving the flexibility and reliability of the energy system, as well as increasing the generation capacity of renewable energy. This is a pilot project for both Greenchoice and the fund. If successful, Greenchoice will install more storage systems at other locations.
Angeles Toledo Rodriguez, Fund Manager Triodos Groenfonds: "Financing this kind of project is quite new in the Netherlands. We developed an innovative financial structure to finance the battery."
Explore our impact report 'Accelerating the energy transition' to find out more about our role as investor in the energy transition and system transformation. The report presents our 2019 results in a context of numbers and stories and showcases our mission to make money work for positive change.