Increasing capacity and efficiency
The first project is Silvius Sun, a joint venture between Triodos Renewables Europe Fund and SolarAccess. The project consists of 19 roof-mounted plants on industrial and agricultural buildings and benefits from the green certificate system for solar projects in Flanders. The electricity is primarily used by the companies with the plants on their roofs. The total capacity of the portfolio is 19.4 MW. In 2013, Triodos Renewables Europe Fund invested in this rooftop solar portfolio and increased its stake in 2018.
A second project is the partnership between Triodos Renewables Europe Fund and SolarAccess with Heineken Netherlands. This new project involves the installation of solar panels on eight distribution centre roofs in the Netherlands. The annual capacity of the solar plants is 2.8 MW, which is equal to the energy demand of approximately 800 households. The Heineken distribution centres will use the generated electricity.
The project increases the use of green power and results in improved energy efficiency, as the direct consumption minimises grid transportation losses.
Vincent van Haarlem, fund manager at Triodos Renewables Europe Fund says: "Installing solar energy systems on the roofs of the direct users of the generated energy improves energy efficiency and provides a concrete contribution to our sustainable energy supply. The projects also fit with our strategy to work closely with long-term partners such as SolarAccess."
Solar panels in sunny Italy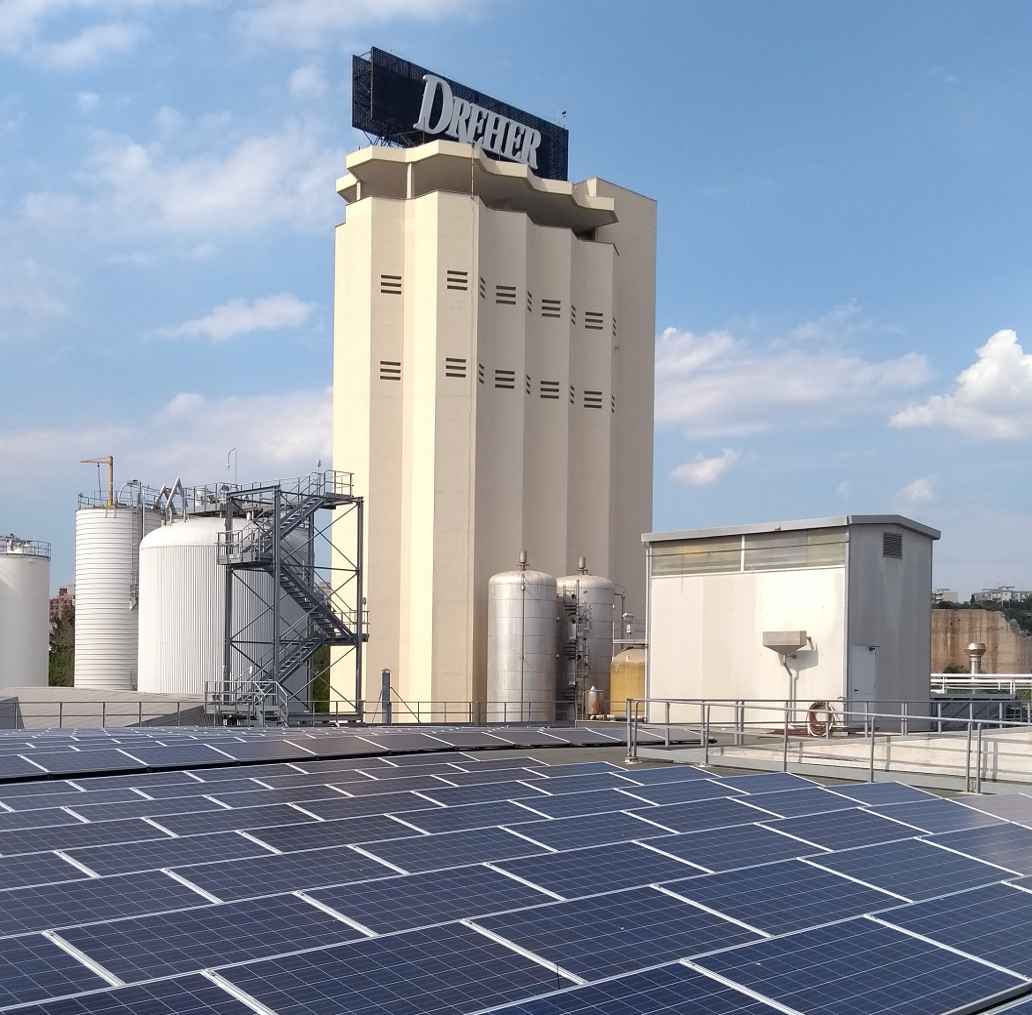 Following on from this investment, both partners made another investment in roof-mounted solar panels for Heineken. This project adds 2.3 MW of solar PV production capacity on the roof of the Heineken brewery in Massafra, Italy. With the installation of an additional 8,800 BYD solar panels, the total installed capacity of the plant is 3.3 MWp, making it the largest solar PV project on a beer brewery worldwide. The energy production is relatively high due to its location in southern Italy and is equivalent to the annual electricity demand of around 1,850 Italian households. The average irradiation level (or the strength of the solar power) is around 45% higher than a plant in the Netherlands. All the generated electricity will be used by the Massafra Heineken brewery. The solar project achieves a 1,722-tonnes reduction in CO₂ emissions.
The fourth joint project is a 37-MW portfolio of rooftop solar PV projects in the Netherlands. SolarAccess will provide the technical expertise for the construction and day-to-day management of the plants, and Triodos Renewables Europe Fund will provide the financial expertise and the required capital to build the plants and expand the portfolio. This new portfolio currently consists of a mix of projects that are operational, under construction or in development. The full realisation of the pipeline will increase the fund's solar portfolio capacity by 60%, potentially saving up to 23,800 tonnes of CO₂ emissions a year and supplying electricity to the equivalent of 10,700 Dutch households.
Nurturing close partnerships
SolarAccess is a Netherlands-based international developer and operator of solar power projects, with more than 12 years of experience in the solar energy sector. Frans van Schoor, CEO of SolarAccess: "This partnership fits with our strategy to contribute to the reduction of the carbon footprint of our customers. We can offer a perfect solution to companies on a global scale. These kinds of partnerships are the success factor for a more sustainable future."