Merkur Cooperative Bank is one of the very few purely sustainable Danish banks and is a distributor of Triodos Investment Management funds. CEO Lars Pehrson sat down for an interview to discuss the interest in financing and investing with impact in Denmark and the importance of partnerships.
The rise of consumer interest
Merkur Cooperative Bank (Merkur) was established over 30 years ago in Denmark. CEO Lars Pehrson has been involved with the bank from the beginning. Since then, Merkur has grown into a fully-fledged bank with 5,480 cooperative shareholders, 26,000 clients and a balance sheet total of EUR 360 million.
Pehrson: "In the first few years of our existence, we developed very gradually. The financial crisis in 2008 marked the water shed, however. Denmark shared in the universal indignation about banking practises. As an ethically driven, transparent and sustainable bank we saw a strong rise in the number of people who deliberately entrusted their money to us. This obviously is a blessing, but also a curse; it is a shame that it took the financial sector to be discredited to get to this point."
Growth comes with challenges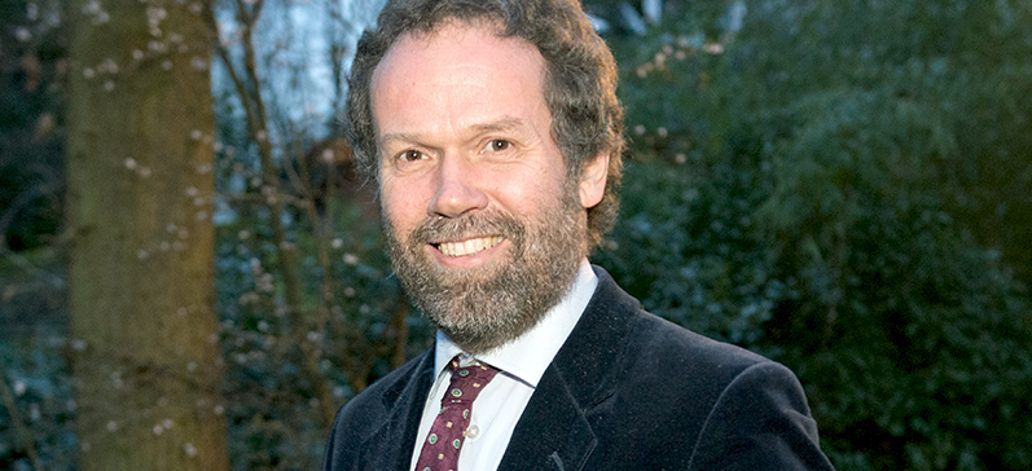 This steady growth allows Merkur to finance a greater number of sustainable entrepreneurs and initiatives in Denmark. "This comes with a challenge, however", Pehrson explains. "We look for businesses and organisations in organic agriculture, healthcare, education and the cultural sector. Finding and evaluating such companies and projects takes time and must be done carefully. There are a lot of exciting new sustainable initiatives in Denmark, but financing front-runners can be risky. So we always need to find the balance here."
To enable the loan portfolio to grow, Merkur puts great emphasis on developing innovative concepts and products. Pehrson: "We have recently started a partnership with a Danish energy company, which encourages its clients to do energy retrofits in various ways. Merkur finances the energy investment costs, which clients repay via their monthly energy bill." This partnership has an important additional advantage for Merkur. Pehrson: "In this way we reach a large group of new potential bank clients. They are very often people who are very much interested in sustainability but have not yet made the step to switch to a sustainable bank. As they learn more about Merkur via their energy company, it becomes easier for them to make this switch."
The future of sustainable investing
Impact investing is becoming more mainstream, but there is still a gap in the market to invest in institutions that are 100% transparent. Pehrson: "Our clients prefer to see the direct impact. They want to know where their money goes. Therefore, transparency must go to the end user. The bank of the future is transparent and closely connected to the impact it has."
Merkur is an innovative and pioneering sustainable Danish bank, founded in the 1980s. The bank is a member of the Global Alliance for Banking on Values, the worldwide network of over 40 values-driven banks. CEO Lars Pehrson: "It is very inspiring to work with all the other sustainable member banks around the world. And our customers find it motivating to know that they are part of a worldwide movement of people who consciously deal with their money. Knowing where their money goes has become a value in which they hold dearly and being a part of a network of sustainable institutions gives a global perspective on how money can be used to positively contribute to the economy."
The importance of partnerships
Partnerships are essential for Merkur, being a relatively small bank in the Danish financial landscape. 85 to 90% of the banking sector is dominated by four mainstream banks. One of the international partnerships is with Triodos Investment Management. Since 2007, Merkur has been a distributor of the Triodos Renewables Europe Fund, Triodos Microfinance Fund, and Triodos SRI Funds. "The Triodos funds meet the wish of our clients to invest their money with impact, based on strong values, in combination with their deposits", explains Pehrson. "Today, over 1,000 customers have invested in the Triodos funds, totaling EUR 45 million. Triodos Microfinance Fund and Triodos Renewables Europe Fund are popular because it's easy to see the direct connection to society. Investing in microfinance and giving people in developing countries the opportunity to utilise their talents, or investing in renewable energy and powering hundreds of thousands of households in Europe through clean energy, all show that your money can have a direct impact. This new wave of social consciousness was also stimulated by the financial crisis."
Investing in broader impact
The Triodos SRI funds invest in stock-listed companies that excel in sustainability. Triodos engages with these companies through individual or collaborative dialogue, in order to encourage constant improvement and innovation in environmental and social impact. Pehrson: "In addition to the engagement, the Triodos SRI funds do not invest in oil and gas and that has a tangible impact over time. In the wake of the Paris Climate Summit, 'fossil-free' is becoming a demand, but there is only a limited number of fossil-free funds available in the investment market and so far no other on the Danish market. With the Triodos SRI funds we clearly have a unique selling point in this regard."
The future of sustainable finance
Merkur has the ambition to grow larger. Pehrson: "Not for the sake of growth alone but to create more opportunities for new initiatives to create a society in which both people and the environment are at the centre. As bank we are right in the middle to make this happen. With our activities we can create solutions and push things in the right direction."
In Denmark, too, sustainable banking and impact investing are gaining popularity although Pehrson also sees an increasing split in Danish society between those who embrace it and those who do not really care. Pehrson: "This really concerns me. For us as bank, it is therefore key to be very transparent about what we do and remain closely connected to the impact we achieve. Our clients want to see the impact of their savings and investments. They want to know where their money goes."