We aim to accelerate the transition to sustainable agricultural systems and consumption patterns by investing in companies that contribute to farming systems that preserve soil, water systems, nature and biodiversity. Companies that promote sustainable food products and healthy diets are also included.
Companies that sustain depletable food resources such as fish may qualify. Natural and organic food products, vegetarian or vegan food products, sustainable fisheries, nutritious and healthy food products are examples of products and services that are part of this area. Companies may be producers, processors, distributors, retailers or otherwise active in the promotion of food that is healthy for people and the planet.
Very few companies in the industry make it into the Triodos IM portfolio due to our strict minimum standards on topics of high relevance for the food industry. As a result, the funds only invest in a few companies in the food and beverages industry, food retail and restaurants.
Pioneers
Triodos SRI funds invest in several true pioneers in sustainable, healthy food and agriculture: Hain Celestial (US), Wessanen (NL), and Sprouts Farmers Market (US). Wessanen and Hain Celestial are both food producing companies, with a strong focus on organic food. Sprouts Farmers Market is a US retailer of natural and organic food.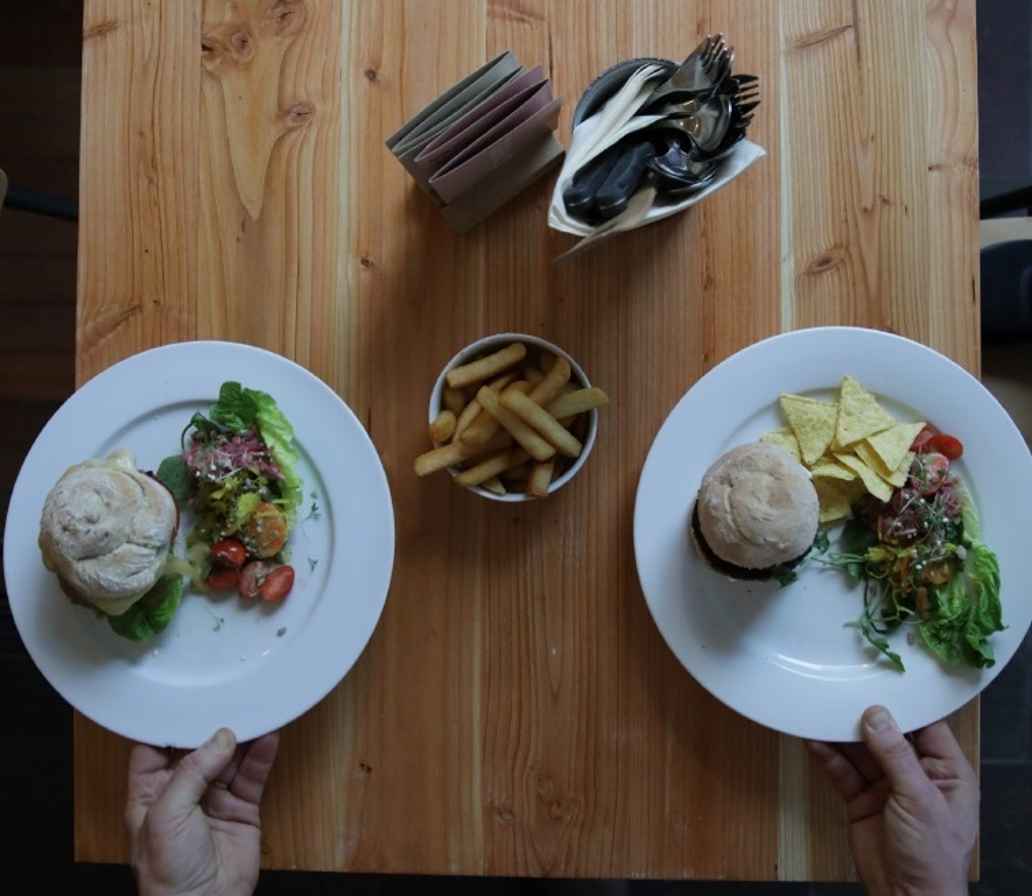 Sprouts Farmers Market
The company's mission is to provide better, healthier food at an affordable price. This speciality food retailer focuses on high-quality natural, organic, fresh, local food as well as higher-margin goods such as vitamins, supplements, bulk and private-label items.
The company offers a large selection of fresh produce, especially fruit and vegetables. Meat is hormone-free and additive-free and produced in accordance with improved animal welfare standards. Sprouts Farmers aims to educate its customers on how to eat diverse and healthy food.
The company also offers a wide range of dairy-free and gluten-free products, vegan products, and products suitable for customers with other food allergies. In addition, it is improving the environmental performance of its stores, for example by installing energy-saving light systems and water-saving equipment. Sprouts Farmers offers a large range of bulk products to save waste and packaging.
CSR leaders
The number of investment opportunities with a strong commitment to organic and natural food is limited. But our portfolio does include several global food retailers that are selected based on their sustainable processes. These companies have the strongest focus on sustainable agriculture and food production within their sector.
Large, frontrunning food retailers in our sustainable portfolio are Carrefour (FR), Sainsbury's (UK), and Colruyt (BE). These companies are sustainability frontrunners, distinguishing themselves by sustainable food programmes, good animal welfare standards in the supply chain, no or limited use of genetically modified organisms in own brand products, and promoting and selling more sustainable and healthy food products. Sainsbury's, for example, is the largest retailer of organic food in the UK, and as a result increases the demand for organic food because it is more convenient for many consumers to buy their food in large supermarkets.
Food retail companies in hte porfolio stand out against benchmark peers on the following sustainable food-related indicators:
Total ESG

Governance

Social

Environment

Average score of the 3 food retailers in our investment universe

66.88

60.00

68.50

69.96

MSCI World DM
Food Retailers

58.22

58.05

58.13

58.46
*Average Sustainalytics scores on 0-100 scale vs. benchmark.
Engagement with food companies

Carrefour
In 2017, we continued our dialogue with Carrefour on farm animal welfare. The company had taken several initiatives and programmes to improve animal welfare in the supply chain, yet a global policy and commitment were still missing. We discussed this with Carrefour and in September 2017, the company published two clear commitments.
These include 'support of the development of alternative production methods in those lines where they are either non-existent or insufficient, and to define animal protection progress plans, from birth right through to the slaughterhouse, for use with all production methods – be they standard or alternative.'
Starbucks
From 2014 to 2016 Triodos actively engaged food retail and restaurant companies on the topic of animal welfare. One of these companies was Starbucks, which in 2017 committed to developing a global standard for its own business and set targets to source 100% cage-free eggs or egg containing products in the US by 2020.
The company is engaging with its suppliers, stimulating them to raise poultry without the routine use of medically important antibiotics in the US. Starbucks also commits to improve housing conditions for broiler chickens.
Go back to the full SRI Engagement Report.